Human Resource Management Training Course - Two Day
Learn practical tools that you can use in real-life situations.
Develop communication skills for the Human Resources and Personnel role
Create a commitment to continuous improvement
Teach others a framework for effective staff appraisals
Help others set and achieve specific goals
Negotiate solutions between conflicting parties
Selection interview skills: how to hire the right person
Motivate people and inspire a positive work atmosphere
Learn in a friendly and relaxed atmosphere with people who are facing similar situations as you.
About this Course
Human resources personnel need an array of specialised skills to allow them to easily and effectively deal with the unique challenges they face in their HR roles.
HR and personnel managers can sometimes find themselves acting as "Piggy in the Middle" between opposing camps, within the organisation.
At other times, HR professionals need to help with poor performance issues, or conflict situations, that have been previously mis-handled.
HR personnel also must manage situations where there are upsets and negative emotions, which have the potential to harm the organisation's future.
This two-day training program is intended to help HR professionals by giving them additional knowledge and skills, which will help them succeed in their human resource management role.
HR delegates will learn a series of proven tools and techniques which will allow them to handle extensive range of HR and personnel issues.
In addition, delegates will be able to pass-on the training and development to other members of the organisation, who did not attend the course, who will then be able to apply the techniques.
This is possible because your delegates will learn discrete patterns, methodologies and templates, which are backed-up by our unique online tools, that will be freely available to all your staff after the training course.
This Human Resource Management (HRM) development course will be helpful for all HR personnel in the development of their people management skills. The course provides the specialised skills which is "essential knowledge" to for HR professionals, with training which counts as CPD training hours.
Really enjoyed the course and got a lot out of it. It had practical tools to use and not just a lot of words. Enjoyed the "Positive Mental Attitude" section and will put it into practice. The trainer's presentation was excellent, good documentation, very enjoyable.
Customer Reviews
Human Resource Management Training - Two Day Course Overview
Day One - Morning
The unique challenges of the HR professional
Continuous improvement cycles
HR template for successful staff appraisal meetings
Goal setting interviews
Goal setting, 8 Part SMART model
Day One - Afternoon
How to manage conflicting parties
5 steps to emotional intelligence
Objective and Subjective truth
6 step method to resolve conflicts and disputes
Appreciation, praise and positive reinforcement
Day Two - Morning
How to identify the attributes of the ideal candidate
How to design the interview to be compliant with discrimination laws
How to organise the questions so you select the correct candidate
Conducting an effective job selection interview
Web based selection interview templates
Examples and practice
Day Two - Afternoon
Constructive v destructive criticism
How to gain the willing cooperation of others
How to motivate people by appealing to their individual motivational style
Managing your own emotions
Personal action planning
Available Dates and Locations
In-House Course Available Call us on +44 (0)20 3856 3037 to discuss your requirements or
Please note all our training courses include optional three months FREE telephone coaching to answer any on-going questions.
Course Timings: Start 09:00 - Finish 16:30. Lunch at 13:00, Tea Breaks at 11:00 and 15:00.
12 trainer-led hours, additional 2-3 via post-course portal independent learning
Our Open Training Courses run in: London, Manchester, Birmingham, Bristol, Maidstone, Scotland, Reading, Dublin, Ireland, Leeds, Luton, Bedfordshire, Cambridge, Milton Keynes, Gloucestershire.
In-house courses can be run in the UK or worldwide to suit you.
Really interesting and thought provoking course. I will be implementing many ideas and completing the many methods throughout my job and personal life. I feel this has been so valuable and will definitely help me to become a better leader and manage my workload more effectively. Amazing training. The trainer was very knowledgeable and manages to keep you focused and engaged in all aspects of the course. I will be recommending this course to anyone who becomes a group leader.
Customer Reviews
Human Resource Management Training Course Content
Human Resource Management Training - Day One - Morning
Introduction to the HR Training Course
The role of Human Resources Management is to provide methods which most effectively manage people, in order to get the best performance from the whole team. This includes the ability to hold effective selection interviews.
The unique challenges of the HR Professional
As an HR professional what are the challenges you face, and therefore what interpersonal skills do you need to develop beyond normal levels?
We will write our learning outcomes for the course.
HR managers apply the principle of continuous improvement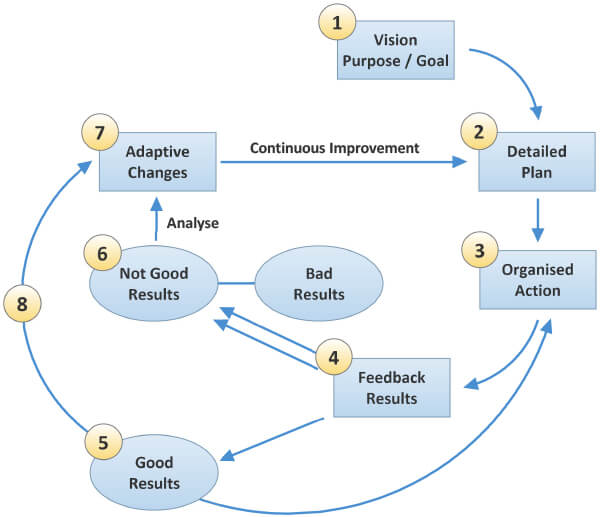 All organisations need to be progressive, so they need to continually improve their skills, knowledge, products and systems. The continuous improvement template will provide delegates with the eight foundational skills.
By developing a human resource management strategy for your organisation, you will be able to guide others to:
Set ambitious, but achievable goals
Build practical plans
Take intelligent and consistent action
Gather feedback on the results of recent actions
Provide positive feedback
Provide constructive criticism and resolve poor performance issues
Encourage and facilitate progressive changes
Encourage people to continually improve themselves
HR managers' template for successful staff appraisal meetings
Our template can be used to guide a systematic approach to productive staff appraisals and in planning company training and development requirements.
We will demonstrate how this is done and give you the formula.
Practical session in using the staff appraisal template.
Goal setting, 8 Part SMART model
Most people think they know SMART targets. However, many don't know how to use them properly, because in this form, the SMART target model is too abstract to be easily and systematically applied.
We need to expand the five-part SMART model into an 8-Part SMART model, which has the major advantage of becoming infinitely more practical.
We will show you the 8-part SMART model and lead you to our online version that you will later share with your colleagues.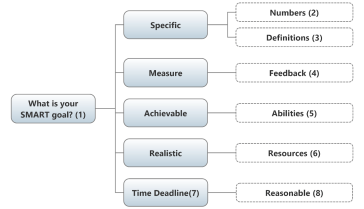 Human Resource Management Training - Day One - Afternoon
Conflict Management for HR Managers
The continuous improvement cycle contains "negative" elements. HR managers must often handle negative events, such as emotional reactions, negative feelings, negative behaviours and conflict situations.
HR professionals must ensure the negative elements are handled quickly and skilfully.
We will show you how to break down situations into their component parts and deal with issues in an objective, systematic and productive manner.
We will demonstrate how each event or experience is made up of five parts:

The objective facts: What actually happened
Perception: What they think happened
Identification: Their description of what they think happened
Evaluation: Their opinions and judgements, which are based upon what they think happened
Their emotional response, which is based on a mixture of 1, 2, 3 and 4
The task of HR personnel is to uncover and respond to the facts of the case, and not be too distracted by derogatory opinions or negative emotions.
We will show you how this model works in practice and how you can use it to unpick complex situations.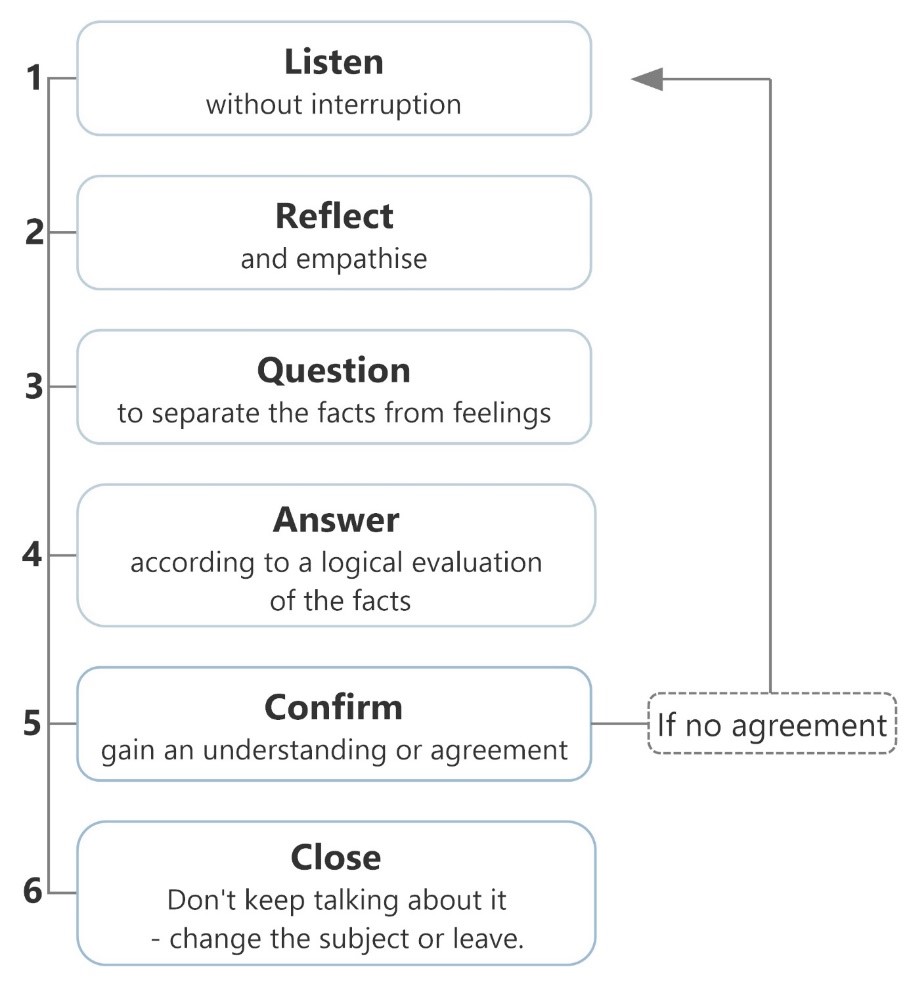 HR personnel know there are always two truths. The objective truth is what actually happened. The subjective truth is a personal opinion and the emotional reaction to what they think happened.
The Human Resources professional needs to be able to separate the subjective opinions from the objective facts.
We will demonstrate exactly how to do this.
HR Professional's method to resolve disputes
Now we understand the five major parts of any human experience, we can build this wonderful six step method to handle conflict situations.
Listen with empathy
Reflect your understanding
Question carefully to separate the facts, from the feelings
Evaluate the facts and propose a progressive answer (return to 1 or go to 5)
Confirm understanding of the agreement
Record the decision and close or change the subject
Human Resources role in giving positive feedback and positive reinforcement
It is important to remember to give praise appreciation and thanks to all those who deserve it. Failure to give appreciation is sometime the cause of bad feeling.
We will finish the day with the importance of praise appreciation, thanks and encouragement.
The course content was very informative. The tool kits provided will be extremely useful to me in the workplace. The trainer's presentation was delivered in a clear and informative way. Gezz is enthusiastic and keeps the content fresh and understandable.
Customer Reviews
Human Resource Management Training - Day Two - Morning
Effective selection interviews for HR professionals
One of the most important tasks of Human Resources is to select the best candidate for a specific role. It is important to find the right person. Since there is a major price to pay for putting "a round peg in a square hole", it is vital that you do not select the WRONG person.
We show you how to prepare effective selection interviews.
How HR managers should "model" the requirements of the "ideal candidate"
In preparation for the selection interviews for a given role, HR must first identify the specific necessary attributes that are associated to that role. Your purpose is to create an image of the "theoretical ideal candidate" against which all the actual candidates will be measured.
How HR managers can design interviews to be compliant with discrimination law.
Interviewers are not allowed to ask anything; they are restricted by law.
We will look at what classes of questions are NOT permitted.
How HR can develop recruitment techniques
HR personnel must design a consistent set of questions so that every interviewee has a similar experience and can give their best performance. You need a design a method which will ensure the final selection is equitable, fair and effective.
We will show you how to use our unique online tools, which are designed to help HR personnel to be effective and organised in their professional role.
Human Resource Management Development Training - Day Two - Afternoon
Handling difficult people, motivation and persuasion
HR managers guide to giving constructive criticism
HR managers must be adept at presenting negative messages in positive ways.
We call this giving "constructive feedback", or sometimes, giving "constructive criticism".
We will show how you can word your message so that "negative messages" are less likely to be regarded badly, and instead will be regarded positively.
How HR managers can the gain willing cooperation and commitment
This model is designed to show how different people are motivated by various motives.
For example, some people are motivated by thinking about their own self-interest, and others are motivated by thinking how they can best help others.
By understanding the various motivational styles, you can design your message to mirror the psychology of the other person (or people), you are trying to motivate, in order to get the best response possible.
How HR managers manage their own emotions
Not only must the HR manager manage others, they need also to manage themselves.
We will look at how an HR manager can deal with the unique stresses and strains of the role, so that they can maintain their own positive attitude, especially during tough times.
HR manager training, final summary and action planning.
How will you apply this information?
How will you best share this information?
The course content was brilliant and really helpful. Has helped me to be able to reassess and look at a lot of things in my job and look at me as a person. The trainer's presentation was very welcoming, polite, friendly and very informative.
Customer Reviews
The Course Training Method
The training method follows this general pattern - the training is very interactive and interesting:
The trainer gives a clear explanation of the point in question with specific examples.
Then, the delegates practice by doing an exercise with each other.
The delegates practice by doing an exercise with the trainer.
All points are supported with full written notes to take away.
Delegates are asked to write down an associated action, for each point made.
(At the end of the day, we have about twenty such actions, from which the delegates choose six which are the most personally meaningful).
Note: we do not believe in placing people in any situation of embarrassment by demanding that they 'perform' in front of the whole group. So you can relax: come on this course and be at ease; ready to learn new skills!
Express an Interest
If you feel you would like to attend but cannot yet commit to a secured booking, you can express your interest here.
In-House Training Course Pricing and Proposal
This course is available from just £1,950 +VAT per day as a bespoke in-house group training course in the UK and worldwide.
It has been designed to provide a similar experience to our open courses, however we can tailor the content to fit your specific needs. In-House Group training costs from just £1,950 +VAT per day for up to 20 delegates (international training price varies). Plus, hotel accommodation for trainer if necessary. (Premier Inn type: not the Hilton!)
This price includes:
Quality training delivered by an experienced trainer
Full days training
Full colour course handbook
Preparation work
Travel costs and time
Written action plan to take away
Access to our post course portal
Access to our on-line leadership and management decision matrix templates and tools
Plus three months FREE telephone coaching to answer any on-going questions
Contact Us Today
Please call us on +44 (0)20 3856 3037 to discuss your requirements for the in-house training course.
If you want to know more about any other Management Training Courses, or their suitability for you or a colleague, call us on +44 (0)20 3856 3037.
Email your Manager
If you are reading this page with the intention of attending the course, then you may need to 'put forward a case' to a manager who makes the final decision.
So, you may find it beneficial to give your manager this document, which will give all the information needed to make the right decision.
To do this, please enter the manager's email address below and.. take me to your leader!



* Just so you know, we'll add your details to our records.
Other Popular Courses
You may be interested in one of our other popular courses: