Personal Development Training Availability, Pricing and Course Dates
If you have any questions, please phone us (020 3856 3037) or send us a message.
Live Online Virtual Training
Live Online Personal Development Virtual Training delivered via Zoom or Microsoft Teams
Easy to join - all you need is a laptop or tablet with a Webcam
Learn the same skills as a face-to-face session, but from the comfort of your own home (or office!)
Open Course (Face-to-Face)
£900
+VAT per delegate
(Early Bird Offers Available)
Delivered at venues around the UK
Open Course Timings are: 9am - 4.30pm
If you arrive earlier than 9am, there is coffee / tea waiting for you.
Bespoke Training (In-House or Live Online)
£2,150
+VAT per training day
(International Price Varies)
In-House training has been designed to provide a similar experience to our open courses, however we can tailor the content to fit your specific needs.
Plus, hotel accommodation for trainer if needed (Premier Inn type: not the Hilton!)
We are able to train in your timezone.
All our training includes:
Two full days of quality training, delivered by an experienced trainer
Total of 12 CPD training hours (9am - 4.30pm), plus an additional 2-3 via post-course online independent learning.
Full digital interactive course notes
Training certificate
Access to additional free training material after the course via our post-course portal
3 months free telephone coaching: Whilst you are implementing what you have learned, if you need to, you can contact us for support and guidance
What is Personal Development Training?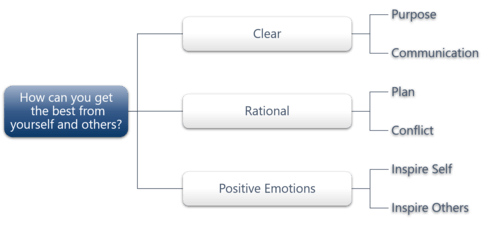 Welcome to Personal Development Training, where you can learn to get the best out of yourself and others.
Our training program is designed to teach you universal professional skills that will enhance your performance and make you more successful at work.
The program covers six main areas of personal development, including setting and achieving goals, clear communication, prioritization and time management, conflict resolution, self-motivation and confidence, and inspirational leadership. By developing these skills to the highest degree possible, you will become more successful.
These skills are focused on developing the ability to get the best performance from yourself and others, which is the key to your success.
Contact Us Today
If you want to know more about this course, or any other Management Training Courses, or their suitability for you or a colleague, call us on 020 3856 3037 or make an enquiry online.
Customer Reviews
The course content was well presented. Lots of information and useful on both a work and personal level. Well balanced use of material and very useful materials to use – take forward in my future goals. The trainer's presentation was very clear ... [Read More] A Bugg
Jakemans
There was lots to take in, but very interesting and relevant. Made me think carefully about my future actions to improve my business acumen. Trainer's presentation was animated and friendly, but kept on point despite my interruptions! Very knowl... [Read More] Luke Trusselle
Ventia Ltd
Personal Development Training Course Overview
This two-day Personal Development training consists of four half-day sessions.
Day One Morning: We start with a self-analysis where delegates score themselves against the six skills sets. This is to help them determine which skills sets they most want to develop. Then we cover the first two major skills: "How to set and achieve goals", and "How to communicate with greater clarity and persuasiveness".
Day One Afternoon: We cover how to correctly manage conflict situations: How to handle difficult conversations and resolve issues with people you find problematic. This is a very popular part of the course, since many people have trouble effectively handling conflict. We end the day on the importance of giving people the thanks, praise and appreciation they need.
Day Two Morning: We learn time management skills; how to prioritise, plan and delegate work and manage distractions. We all have only a limited amount of time, to do an unlimited number of things. So, we must prioritise. You'll learn to minimise interruptions and other time wasters. This course shows you how to be more productive.
Day Two Afternoon: We devote to emotional management. We all want to feel stronger, more motivated and self-confident. We all want to be less fearful and anxious. Emotional management is possible to achieve, but only we know how. This course teaches people how to minimise fear, doubt and worry and replace it with more confidence, optimism and motivation. When you learn how to replace negative emotions with positive emotions, you can then apply the same principles to other people and thus help them to feel stronger, optimistic and happier. You become an inspirational leader. So, this course finishes on the topic of how to inspire others.
People who attend this Personal Development training course always leave feeling empowered, because they know they have gained an enormous amount of valuable information, knowledge and skill.
Learning Outcomes:
How to get the best from yourself and others
How to set and achieve worthwhile goals
Improved communication skills - be more specific, persuasive and inspiring
How to manage your time, prioritise your work, and make more progress
How to handle difficult people and conflict situations with more skill and confidence.
How to master your own emotions, gain greater self-awareness, and develop more emotional intelligence
How to inspire others to become more optimistic, and help them to become more productive.
Personal Development Training Course Details
Day 1 - Morning
What is Personal Development?
Personal development is the systematic improvement of professional skills, in order to get the best performance from yourself and others.
Self-development training is the key to a better future
YOU are the most influential person in your life, because wherever you go, you are always there.
The best way to improve your circumstances is to improve yourself, in terms of better goals, better communication, planning and motivational skills.
How can you get the best performance from yourself and others?
On this course we will focus on developing the six most important skill sets:
Self-development: self-awareness, self-control, self-motivation, self-determination
The ability to inspire others (leadership skills)
Effective performance management
Better planning and time management
Clear accurate communication
Setting and achieving goals
Setting and achieving goals
Personal effectiveness relies upon setting clear goals.
We will discuss why goals are so important.
What happens to motivation if the goal is non-existent or hazy?
What happens to motivation if the goal is clear and distinct?
Our goals must Add Value to others
Everything you do will either
add value
fail to add value
detract from value
Our goal must be to always Add Value to others.
The difference between a wish and a goal
Many people mistake their wishes for goals.
We discuss what distinguishes a wish from a goal, and we will create a template for effective goal setting.
Goal setting by means of 8 Part Smart
We will formulate goal setting into a practical tool that you can use every day to:
Express your goals
Discover what others want
Plan for the future
Goals are the starting point of all achievement
Impression Management
Every day you leave an impression in the minds of others. People judge you based on two things:
Everything you say
Everything you do
We will discuss, "How do you want to be perceived by others at work?"
Decide what impression you wish to leave, and then act accordingly.
Practical exercise in impression management: personal branding.
The correct and incorrect use of humour
Some people use humour in the wrong way.
We want our humour to add value to the situation.
We will discuss when it is right to laugh, and when it is NOT right.
We will talk about "The Team Clown".
We will talk about "The Smiling Assassin".
Developing your Personal Communication Skills
Communication is the accurate transfer of information and ideas.
Vague or ambiguous communication will cause errors and frustration.
Therefore, it is important to master the art of accurate language.
How to express your exact meaning
It is important to be able to explain yourself with absolute clarity and accuracy.
We will show you a simple, three step method that you can use to improve your written and spoken communication.
Practical exercises to improve the accuracy and precision of your language.
It is important to master the art of accurate language
Affirmative vs Negative Language
Affirmative language tells people what is, negative language tells people what is not.
Many people spend too much time talking about what they don't like, can't or won't do.
Instead of that, train yourself to talk about what you like, what you can do, and what you will do.
Distinguish the Critic from the Cynic
Cynics are negative thinkers with a negative impact.
Critics are negative thinkers with a positive impact.
We must NOT become cynical; but we need to develop our critical thinking skills.
We will discuss the role of critical thinking at work and how to ensure that our critical thinking ADDS VALUE to the organisation.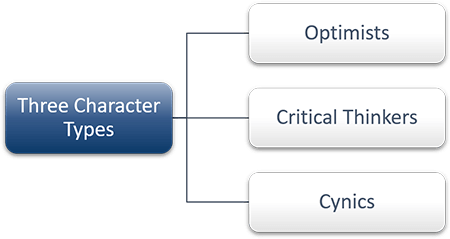 Negative vs Positive suggestions
Don't panic - suggests panic.
Don't worry - suggests worry.
It is important to avoid giving negative suggestions.
Instead frame your instructions in the positive sense.
Practical exercises in reframing negative sentences into the positive sense.
Don't panic → Stay calm.
Day 1 - Afternoon
Develop your ability to handle conflict and difficult people
Conflict is inevitable. It is inevitable because not everyone shares your views. Everyone has their own opinions about what is good, right, fair and funny. Consequently, people disagree.
You must know how to deal with conflict situations in a RATIONAL, not emotional way.

How to manage negative emotions
Conflicts often degenerate into negative emotions.
We need to prevent the negative emotions from taking over.
We need to know how to take the heat out of the situation.
When in conflict, do not use opinionated, emotional, subjective language.
Instead, use only factual, non-emotional, objective language.
We will explain the difference between objective and subjective language.
How to use Objective Language in a Conflict Situation
We will practice changing everyday ANGRY, UPSET language into fact based, objective language and how to use it in real-life conflict situations.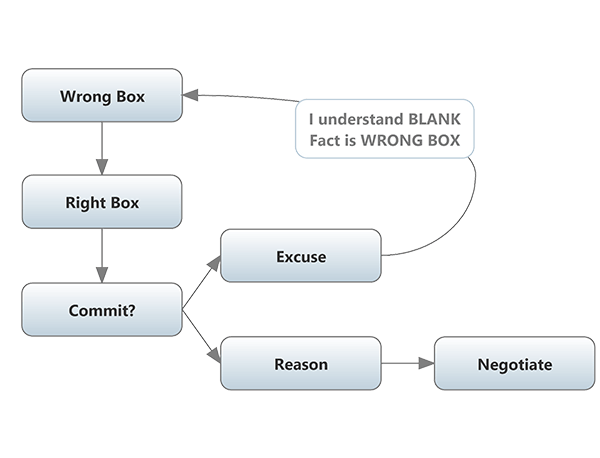 Prepare Your Words in Advance
When in conflict, it is important to decide exactly what you will say, before you say it.
Don't just blurt-out anything that comes to mind.
The more you say, the more likely you will say something wrong.
Keep it simple, keep it safe.
Distinguish Between Reasons and Excuses
There is no such thing as a "reasonable excuse".
It is either a reason, or an excuse.
We will differentiate between what you should take as a reason, and what you should dismiss as an excuse.
When to compromise and when not to
Know when to find a middle ground compromise. Know when to "hold steady" and stand firm.
Five real life situations on which you can practice your new skills
We will show you five real life work scenarios and we will discover the best ways to handle them.
You can then put your new skills into practice.
How to develop excellent body language and voice tones
Body language means; eye contact, posture, hand gestures and facial expression.
Voice tones means; volume, pitch and rate of delivery.
We will discuss these various factors and determine the best advice.
How will you improve your voice tones and body language?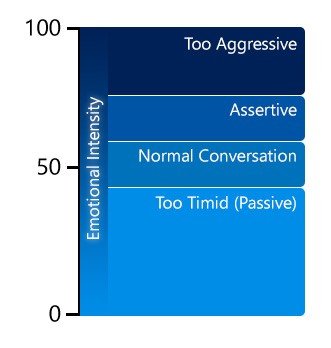 Always finish on a positive note
It is important to remember The Power of Praise.
Appreciation is free to give and costly not to.
Always take the time to say, "Thank you, I appreciate it".
Day 2 - Morning
Time Management: How to overcome procrastination
Time management is the art of doing the right things in the right order.
You are a limited resource; facing an unlimited demand.
Therefore, you need to make good decisions about how you will prioritise your time and effort.
Operate according to your plan, not your mood
Don't automatically do the easiest things, first.
Instead do the most VALUABLE things first, even if they are not easy.
Procrastination is when you put-off doing what you know you should do, simply because you are not in the mood.
Procrastination is the opposite of time management.
We will discuss; in the long run, what happens to the procrastinator?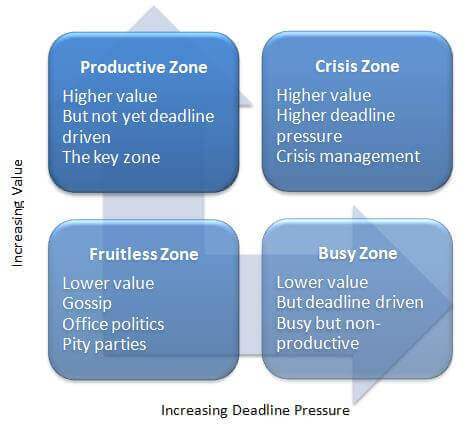 Prioritisation: How to prioritise properly
Effective people judge tasks by two criteria, by Value and by Time.
When deciding how to prioritise your time and effort ask two questions:
What is the Value of the task?
What is the Deadline Pressure for this task?
We will show you how to prioritise your tasks into four categories.
Distinguish between 'busy-work' and 'productive-work'
Busy-work is work that keeps you occupied, but is relatively non-productive.
Productive-work is high value, but not YET deadline driven.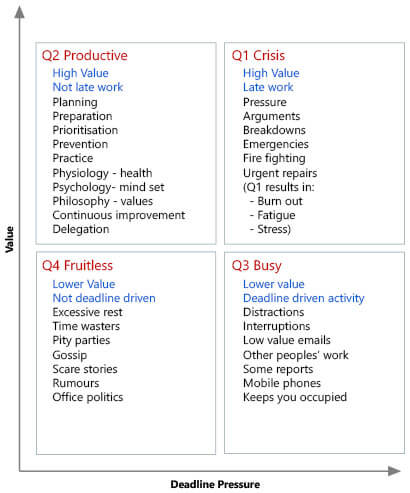 How can you improve email management?
Top tips on how to manage both incoming and outgoing messages.
How to create a "track to run on"
Without a track to run on, you will run off course.
We will show you how to write your daily priority planner.
How to deal with time-wasters and interruptions
There are three categories of time wasters:
Your own bad habits
Other people's bad habits
Inefficient systems
We will discuss strategies to deal with all three types.
How to handle interruptions and low value distractions
We live in an age of distractions.
Everyone wants a piece of your brain.
Learn to concentrate your mind onto a point, without allowing it to be distracted by trivia.
The 80/20 principle and its application to personal effectiveness
The 80 20 Pareto principle tells us that the majority of the value, is to be found in a small minority of the content. You need to find the 20% of the task content, that will account for 80% or more of its value.
We will help you to do that and become more efficient.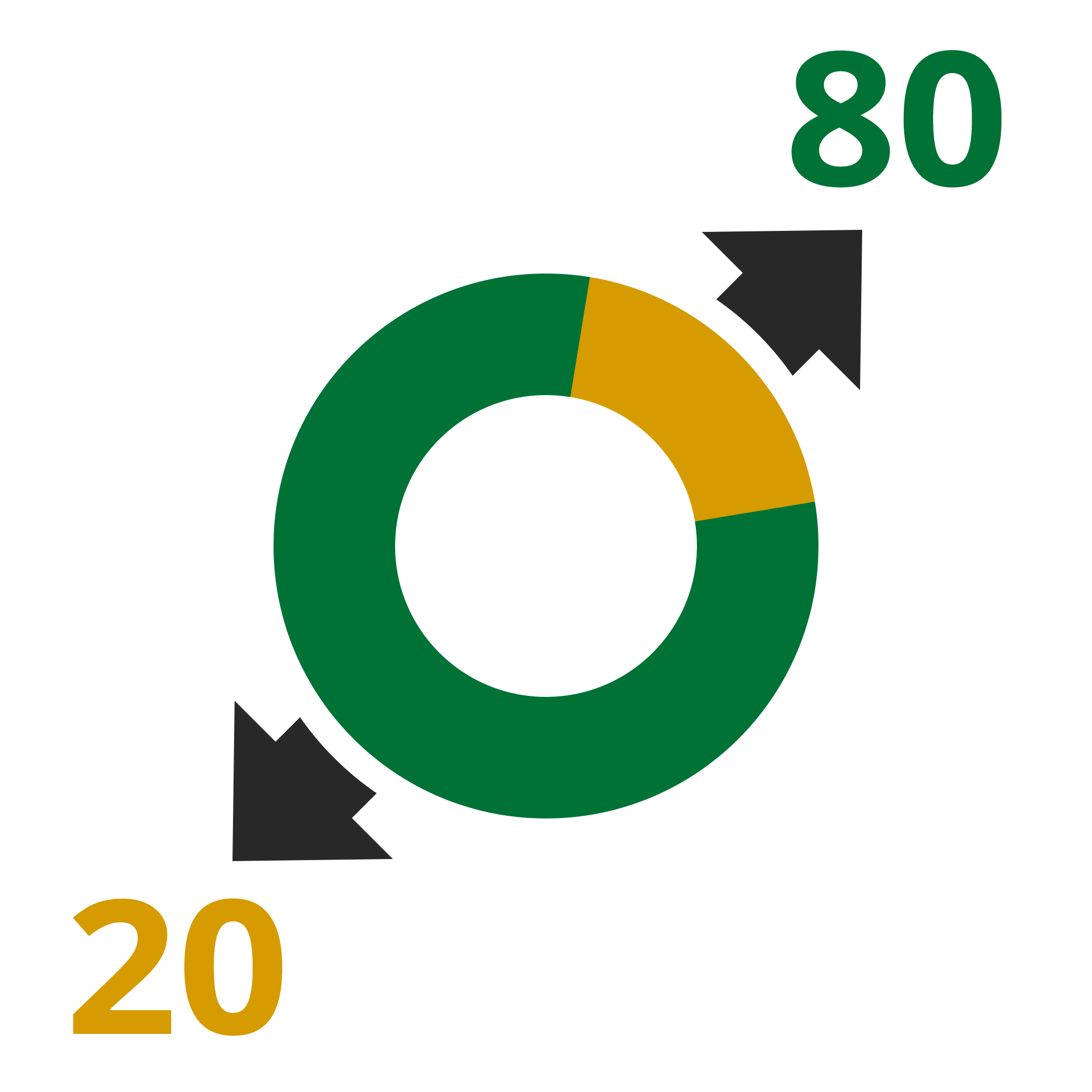 Gain the maximum value, in the minimum time
You are a limited resource, facing an unlimited demand.
Therefore, you need to find the maximum value, in the minimum time, without causing offence to anyone.
How to delegate tasks
Delegation is the art of entrusting a task to another.
You cannot do it all.
You need others to do things for you.
You need to be able to effectively delegate certain tasks to others.
We will help you to delegate the right task, to the right person.
Delegation is the art of entrusting a task to another
Day 2 - Afternoon
Personal Effectiveness and Emotional Intelligence
Emotions affect behaviour.
If you can manage your emotions, then you can improve your performance.
If you can inspire positive emotions in others, you can improve their performance too.
We start with managing our own emotions, since you cannot manage other peoples' if you cannot manage your own.
Your emotions are caused by your thoughts
Your emotions (feelings) reflect your dominant thoughts.
Simply put:
Positive thoughts create positive emotions
Negative thoughts create negative emotions
Emotional intelligence is based upon your ability to manage your thoughts
We show you how to create a positive mindset and how to maintain it, during tough times
Create and sustain a Positive Mental Attitude
Attitudes are habitual thought processes, which can be changed.
With effort, negative thought habits can be transformed into something more positive.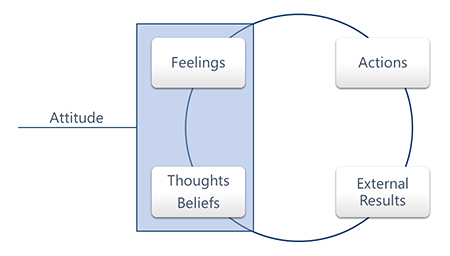 Conversation Control
There is a relationship between the words you use, and how you feel. Therefore, controlling your conversation is the best way to manage emotions.
We will learn how the needless repetition of negative thoughts, can be replaced with something more optimistic and productive.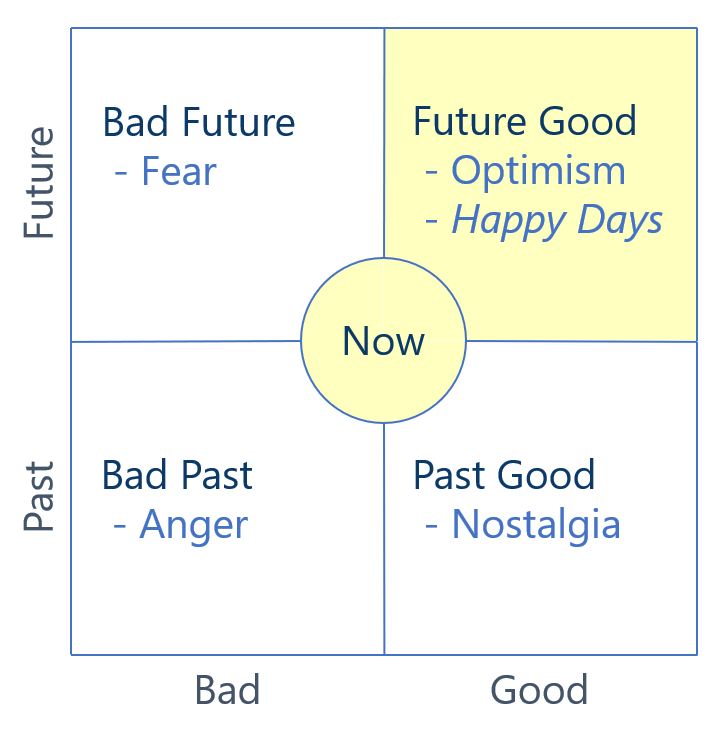 Practice exercises
Change the way you speak, and you will change the way others feel.
The Five Part Success Formula
Success is simple, but not easy.
Success comes from the consistent application of five words:
Purpose. Plan. Action. Feedback. Change.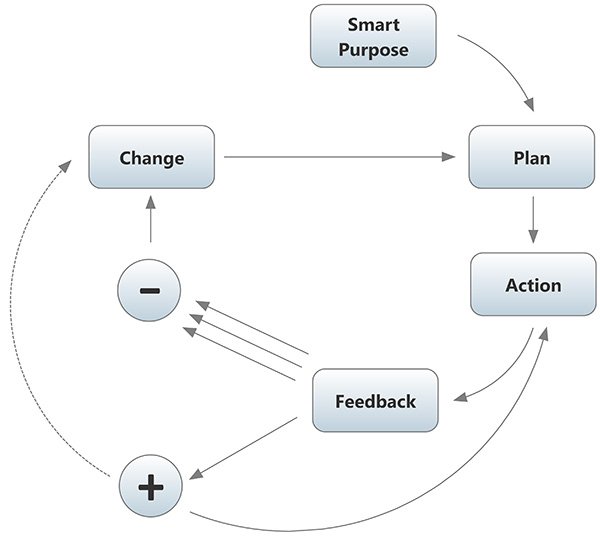 How to Transform Failure into Feedback
You can become almost unstoppable, when you learn how to transform "failure" into "valuable feedback".
How to transform "Destructive criticism" into "Constructive criticism".
We will show you how to benefit from setbacks, difficulties and defeats.
How to "Stack the Odds" in your Favour
To a certain degree, your life is affected by chance. But you can stack the odds in your favour by doing and saying the right things, whilst avoiding "rookie mistakes".
Personal Development Plan
Draw up your personal development plan, by listing all the things you will do differently as a result of learning the material we have covered on this course.
Personal Development Training FAQs
How do I join a Corporate Coach Group course?
To join a Corporate Coach Course, the first thing to do is simply to decide to come.
Second step is to choose which date, and venue are best for you.
Third step is simply to register your name, or call us on 01452 856091, and we will help put you on the course.
Is this course offered in-house?
Yes. If you want to present this course to your colleagues in-house, then we are happy to come to you.
We will run the training with a version of the course that has been specifically tailored to meet the needs of your team. Click here for details.
Why should I attend a personal development course?
Personal development is the BEST form of training you can take, because YOU are your most important asset, (or liability, since any error or bad habit you have is costing you every day). If you improve yourself, (how you think, feel, speak, act and react) then you will get better results in every realm.
What are the 10 key areas of personal development?
The 10 key areas of personal development are:
Clear thinking
Goal setting
Clear communication
Time management
Prioritisation
Handling conflict
Praise and appreciation
Self-control
Self-motivation/Self-confidence
Inspire positive emotions in yourself and others
What is a good personal development goal for work?
At work, the three most important personal development goals are:
The ability to decide exactly WHAT you want
The ability to create practical plans, that describe HOW you can get what you want
To develop emotional strength to power-through all the obstacles that stand between you and your goal
What is the course training method? Is it interactive?
Yes, the training is highly interactive. We don't use a single method; we vary the style.
Sometimes you will be working introspectively, (for example, when are thinking about your own performance), then later you are working with your next-door neighbour.
Then later, you will work in bigger groups.
There is always a lot of interaction.
So, you will never feel bored, and there is NO death by PowerPoint. All the way through the course, you will feel completely engaged and involved.
Our delegates tell us that "the time flew-by", which we take to be a good sign.
Delegates tell us the content is well designed, simple to understand and use.
The training is applied to real-life situations; it is beneficial and packed with useful knowledge. You can be assured that you will find this course, interesting, well structured, practical and fun.
What kinds of people attend this Personal Development course?
People who attend this training usually come from organisations that are experiencing a lot of change.
The delegates who attend this course all want to improve their ability to get the best performance from themselves and others.
The delegates are all different types of personalities, but you will soon discover that although we are all different, we all share a desire to learn and apply new skills.
What are the open course timings?
The training timings are as follows.
0900 Start
1100 Tea break, fifteen minutes.
1300 Lunch, thirty minutes.
1500 Tea Break, fifteen minutes.
1630 Finish
If you arrive earlier than 0900, there is coffee / tea waiting for you.
Related Articles from our Personal Development Blog
Harnessing Aristotle's Ideas for Personal Development
12 September 2023
Tap into diverse wisdom sources for personal development, like philosophy. Aristotle's five predicables (definition, genus, differences, proprium, accidens) are powerful tools for self-growth. Learn how to apply them in your journey.
Continue Reading >