Handling Difficult People Training Course
- One Day
Learn practical tools that you can use in real-life situations.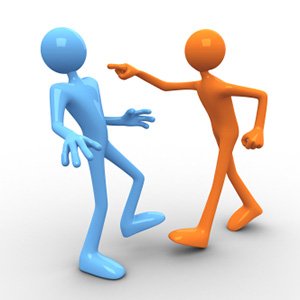 Handle those people that don't do the right thing.
Manage your emotions, so you stay in control.
Nip problems in the bud, so they don't get out of hand.
Learn when to compromise and when to stand firm.
Negotiate solutions, rather than argue about blame.
Boost your self-confidence and assertiveness skills.
Use positive feedback, as a way to change people.
Learn proven techniques from expert trainers
Learn in a friendly and relaxed atmosphere with people who are facing similar situations as you.
Useful, practical content that can be used in your day to day working life to get the best out of yourself and staff. The trainer was very knowledgeable, clear and informative.
Customer Reviews
Make an Enquiry
X
If you feel you would like to attend but cannot yet commit to a secured booking, you can express your interest here.
Email this page to your Manager
X
If you are reading this page with the intention of attending the course, then you may need to 'put forward a case' to a manager who makes the final decision.
So, you may find it beneficial to give your manager this webpage, which will give all the information needed to make the right decision.
To do this, please enter the manager's email address below and.. take me to your leader!



* Just so you know, we'll add your details to our records.
Handling Difficult People Training
Sometimes you must handle people who you find rude, aggressive or disruptive.
You find these people difficult.
They may be customers, colleagues or members of the public.
You need to manage these people, but you don't know how.
Where can you learn to manage such difficult people?
Come on this terrific one-day training course.
Here, you will learn how to change your communication style and your emotional responses, which will enable you to more effectively handle difficult people.
Available as an Open Course or In-House
Handling Difficult People Training - Course Overview
This is a brief overview of the content covered in the one-day course
For a more in-depth course outline click:
Morning - Intellectual conflict based upon difference of opinion
Introductions:
How can you get the best from any situation?
Develop your personal skills
There are three fundamentals:



Clarity
Rationality
Positive emotions

What specific skills do you want to focus upon?
Impression management How do people perceive you? Assertive? Nonassertive?
Clarity of purpose: In any situation, you must know what you want
And you must discover what the other person wants
How to communicate with more clarity and precision
How to ask the right questions
How to explain what you really mean
How to discover what the other persons really means
How to distinguish between critical thinking and negativity
How to avoid using negative suggestions and use only positive suggestions
Afternoon - Behavioural conflict based upon bad conduct
How to manage bad behaviour in others
Avoid using anger and upset;
Replace upset with LOGIC and REASON
Don't emotionalise the situation Rationalise it
Identify what the other person in doing wrong in objective terms
Propose a corrective response and use it as a solution
Gain their commitment to change
Distinguish reasons from excuses
Give concessions only to reason givers
Give no concessions to excuse givers
Use proper body language
Use correct voice tones
Praise and appreciate any positive changes
Five practice sessions
Learn by doing
Final summary and action planning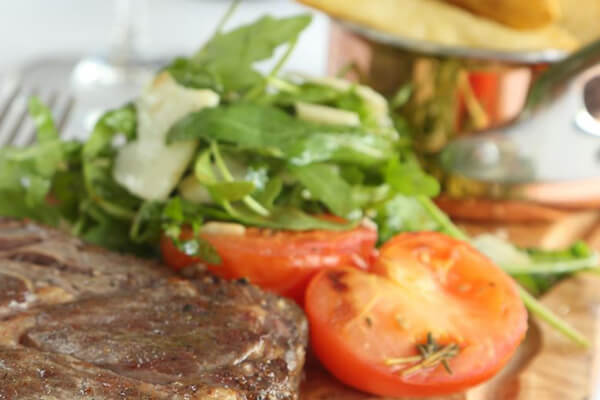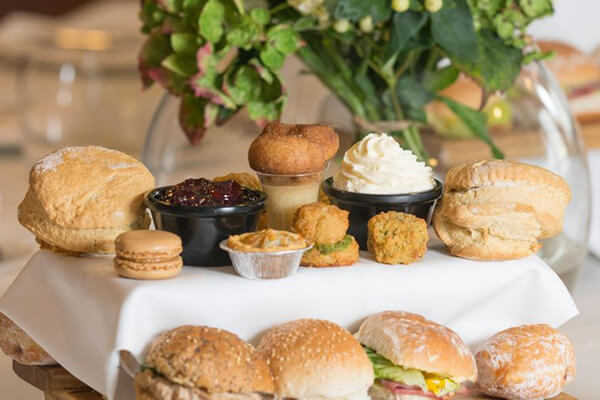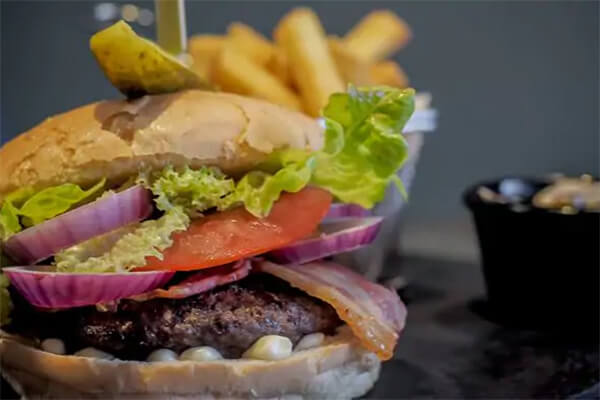 A selection of food which is available on our open courses - varies per venue
Book Now - Open Training Course Pricing and Availability
A selection of venue photos
The Handling Difficult People open training course costs only £450 +VAT per delegate.
For this price we provide:
A full day of quality training
6 trainer-led hours, additional 2-3 via post-course portal independent learning
Tea, coffee and cakes
Lunch
Full colour course handbook
Written action plan
Certificate
Training articles and newsletters
Access to additional free training material after the course
Plus, optional 3 months free telephone coaching
To answer any on-going questions, you will can receive email and telephone support from your trainer after you have attended the course. Whilst you are implementing what you have learned we will be there to help you if you need us for advice, guidance and coaching.
Next Open Course Dates
More dates and locations are available -
The course was very educational. Lots of information with clear objectives. I liked the course handbook as I can digest at home. The trainer presented very well, with good humour. Very clear views on positive attitude and time management.
Customer Reviews
In-House Training Course Pricing and Proposal
This course is also available from just £1,950 +VAT per day as a bespoke in-house group training course in the UK and worldwide.
It has been designed to provide a similar experience to our open courses, however we can tailor the content to fit your specific needs. In-House Group training costs from just £1,950 +VAT per day (international training price varies). Plus, hotel accommodation for trainer if necessary. (Premier Inn type: not the Hilton!)
This price includes:
Quality training delivered by an experienced trainer
Full days training
Full colour course handbook
Preparation work
Travel costs and time
Written action plan to take away
Access to our post course portal
Access to our on-line leadership and management decision matrix templates and tools
Plus three months FREE telephone coaching to answer any on-going questions
Contact Us Today
Please call us on +44 (0)20 3856 3037 to discuss your requirements for the in-house training course.
If you want to know more about any other Management Training Courses, or their suitability for you or a colleague, call us on +44 (0)20 3856 3037.
The course content was very useful and causes me to think more about the way I can tackle problems. The trainer's presentation was good, always very clear and able to answer questions raised.
Customer Reviews