Problem Solving Training Course - One Day
Learn practical tools that you can use in real-life situations.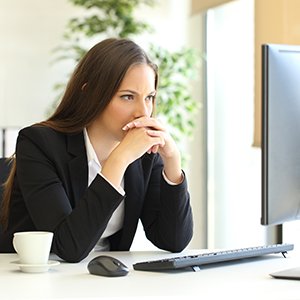 Learn how to solve your problems quickly
Pre-empt problems: Solve problems before they can occur
Break problems down into their components parts
Problem – cause – solutions, mapping
Problem – implication – countermeasures, mapping
Creative problem solving: Using the imagination to solve problems
The Mastermind Principle. Make use of many minds
Learn in a friendly and relaxed atmosphere with people who are facing similar situations as you.
A great synopsis of do's and don'ts and toolbox for leadership and professional development, thoughtfully and methodically presented, with validation of learning at each stage. Passionate anecdotal presentation which draws positive enthusiasm from course attendees. Thank you.
Customer Reviews
Problem Solving Training - One Day Course Overview
Day One - Morning
Introductions: What are problem solving techniques?
What is meant by the word "Problem"?
The seven skills of problem solving
What are the four causes of all problems?
The four causes are: Yourself, other people, poor systems, and Mother nature
A logical evaluation of all the available facts
Map-out the problem/ 3 causes / 6 solutions analyses
How can you prevent the problem from happening in the first place?
Map-out the problem, implications and countermeasures
Combine the two methods to create the full picture
Day One - Afternoon
Decisions, decisions! Yes or No? Which one? What Kind?
How can I improve creativity?
Creative problem solving. Imagination and innovation
Develop the imagination to solve your problems
The Mastermind Alliance. Many minds make light work
Profiting from your problems. Some problems are a blessing in disguise
Putting these seven skills to work
Summary action plan, course quiz and close
Problem Solving Training - Day One - AM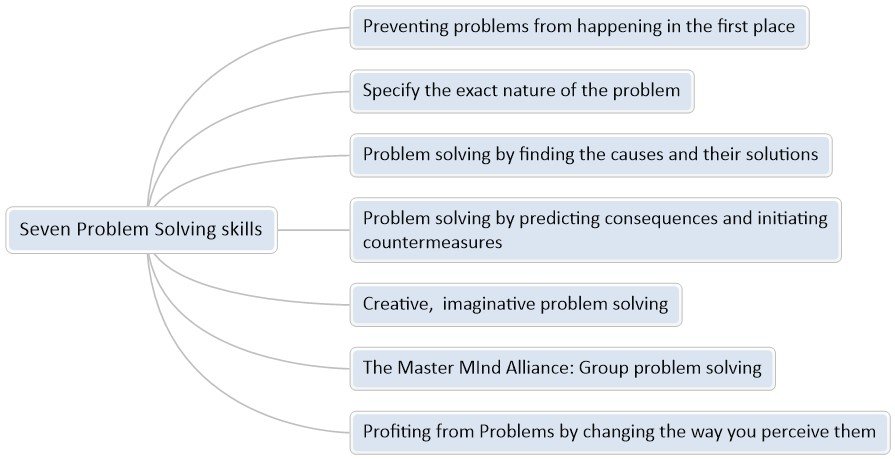 Introductions
Who are you? And what do you want to gain from attending this course?
Definition of terms. What do we mean by the word 'problem'?
A problem is the difference between two conditions:- between "What you HAVE now"; and "What you WANT or NEED".
What causes problems?
Your problems have four major causes:
Yourself (your own mistakes, omissions or bad habits)
Other people (the mistakes, omissions and bad habits of others)
Poor systems (system failure / inefficiencies that cause you problems)
Mother nature (natural phenomenon, diseases, disasters and bugs cause problems)
The first step in any problem situation:
Gather the facts!
Identification is the first step of problems solving.
You must first, correctly identify the facts. Separate:
Facts from fiction
Facts from guesses
Facts from preconception and emotions
You will solve your problems with a combination of logical analysis and creativity.
Logical analysis and creative problem solving.
Break problems down into their component parts.
Defining the problem properly is the first step to solving it.
All problems have causes. Most problems have multiple causes. We need to identify the major causes that are creating and sustaining the problem. Each of the causes suggest one or more possible solutions.
We construct a problem cause solution map. Such a map would have this general shape.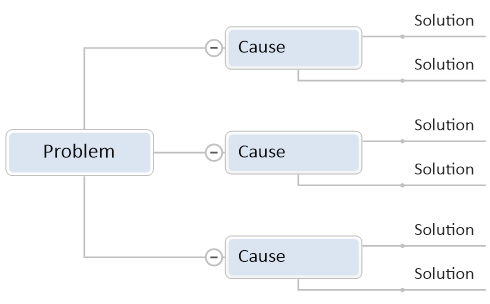 Problem prevention
The most impressive skill is to prevent problems from happening in the first place.
This means developing the ability to Prevent Avoidable Errors.
Many problems are the result of people making avoidable errors; careless mistakes and omissions.
It is better to prevent a problem, than deal with a problem.
The prevention of avoidable errors is your first line of defence.
Examples of problems caused by avoidable errors.
Protocols and mindfulness in relation to avoiding errors.
Exercises to stimulate your problems solving.
We develop these skills by doing some practical examples.
Problem – three probable causes – six possible solutions.
Examples and Practice exercises.
You identify a problem and write the problem, cause, solution map.
Problem Solving Training - Day One - PM
Problem – possible implications – pre-emptive countermeasures
As well as having causes, almost all problems have FUTURE IMPLICATIONS.
Meaning, all problems have the potential to create a list of secondary problems. And the secondary problems may lead to a major crisis.
This is the so called, Domino-effect.
Whereas the previous model (Problem cause solution) worked backwards through time to identify causes, this model works FORWARDS in time and tries to predict possible implications of the original problem, and then to figure out countermeasures that need to be initiated, in order to avert a wave of more serious secondary effects.
A problem implication countermeasure map would look like this.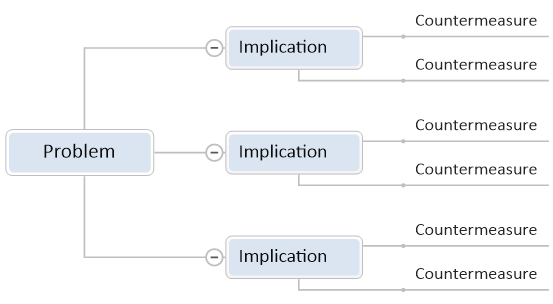 Exercises to stimulate your problem solving.
We develop this skill by doing some practical examples.
Combining the two processes.
We assume the following to be true.
Most problems have causes, AND implications. Therefore, it is good to combine both maps and solve the problem and prevent its secondary effects. The combined map would look like this.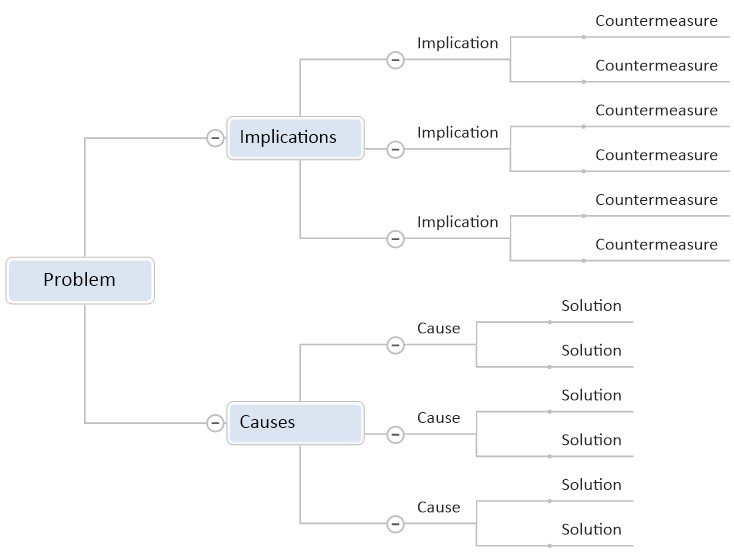 Exercises to stimulate your creative problems solving.
We develop these skills by doing some practical examples.
Think imaginatively and develop creative solutions
Many problems can be solved through logical analysis. But many others cannot be solved by pure logic. Some problems need to be solved imaginatively; creatively.
For example: Walt Disney created his empire through the use of his creative imagination. It was creative genius that produced The Sleeping Beauty, not hard logic.
Your company logo, company strap lines and the corporate image is a product of creative thinking.
Many business problems are best solved imaginatively and creatively. How can we stimulate the creative portion of your mind so that you come up with novel, unique, creative, imaginative solutions?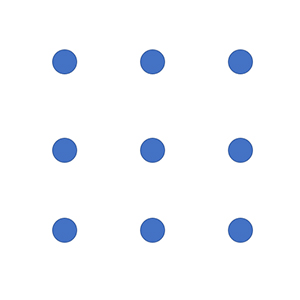 The famous, "Think outside the box" puzzle:
Examples of creative problems solving.
Tips on developing creativity.
Exercises to stimulate your creative problems solving.
We learn by doing a practical exercise.
Make use of many minds: The Mastermind Principle.
You have heard the phrase: "Two minds are better than one". The same is true of creative thinking.
The most profitable ideas are usually the fruits of more than one brain. The most profitable ideas are usually the result of many minds working in harmony to solve a shared problem. You need to know how to combine ideas, so the result is not from any one individual, but is rather the combined efforts of the team.
Team creativity is best achieved when the members of the team are working in a cooperative and harmonious way.
The MasterMind principle comes from the writing of Napoleon Hill:
"The Mastermind principle consists of an alliance of two or more minds working in PERFECT HARMONY, for the attainment of a common, definite objective.""
Tips for creating a Mastermind Alliance.
Examples of the Mastermind Alliance.
Who could you ask to form a mastermind alliance with you?
Profiting from your problems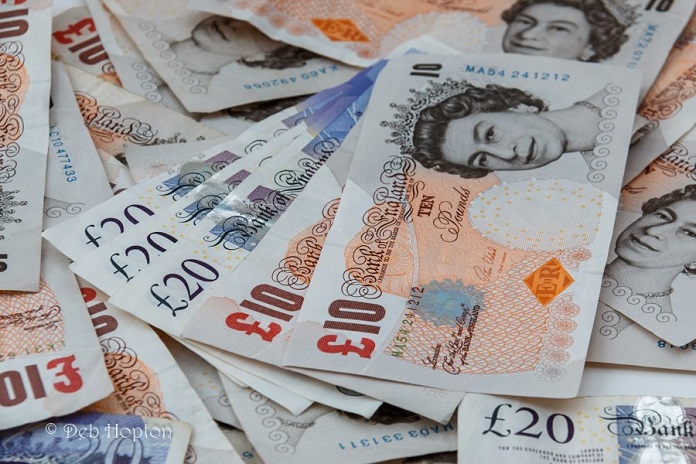 Remember that some problems are NOT problems. They are blessings in disguise.
We assume the following to be true.
"Inside every problem there is the SEED of a great benefit".
Many problems, when seen in a different light may actually be a blessing in disguise.
There have been many examples of how a so-called "problematic situation" was transformed into a "profitable enterprise".
For example: in 1968 Dr. Spencer Silver was trying to invent a super-strong adhesive, but he failed. His glue did not work. It was instead a super-weak glue. Rather than trying to solve the problem he simply called his terrible adhesive a terrific low-tack adhesive that would stick to things but also could be repositioned multiple times. From that, he invented Post-it notes and made a fortune.
His problematic adhesive was a blessing in disguise. BUT ONLY BECAUSE he saw the potential profit embedded in the problem.
Exercise:
How have you profited from a past problem?
How could you profit from a current problem?
Final summary and action planning.
The course content was good and varied. Practical time management skills, together with identifying and managing the emotional roadblocks that can inhibit good time management and productivity. The trainer's presentation was engaging, well paced and enjoyable.
Customer Reviews
In-House Training Course Pricing and Proposal
This course is available from just £1,950 +VAT per day as a bespoke in-house group training course in the UK and worldwide.
It has been designed to provide a similar experience to our open courses, however we can tailor the content to fit your specific needs. In-House Group training costs from just £1,950 +VAT per day (international training price varies). Plus, hotel accommodation for trainer if necessary. (Premier Inn type: not the Hilton!)
This price includes:
Quality training delivered by an experienced trainer
Full days training
Full colour course handbook
Preparation work
Travel costs and time
Written action plan to take away
Access to our post course portal
Access to our on-line leadership and management decision matrix templates and tools
Plus three months FREE telephone coaching to answer any on-going questions
Contact Us Today
Please call us on +44 (0)20 3856 3037 to discuss your requirements for the in-house training course.
If you want to know more about any other Management Training Courses, or their suitability for you or a colleague, call us on +44 (0)20 3856 3037.
Express an Interest
X
If you feel you would like to attend but cannot yet commit to a secured booking, you can express your interest here.
Email your Manager
X
If you are reading this page with the intention of attending the course, then you may need to 'put forward a case' to a manager who makes the final decision.
So, you may find it beneficial to give your manager this document, which will give all the information needed to make the right decision.
To do this, please enter the manager's email address below and.. take me to your leader!



* Just so you know, we'll add your details to our records.
The content of the course is very useful and directly relevant to both my professional and personal life. Will be very useful in the future. Trainer's presentation was engaging and dynamic. Delivered the content really well.
Customer Reviews
Problem Solving Training Course Summary
This course will help your team solve their problems.
Problem solving means closing the gap between the situation you have and the situation you want.
Problem solving is the most important skill to develop, since everyone has problems to solve.
There are seven principles of problem solving.
The first step to problem solving is: Get the facts
Problems are best solved by a combination of logical analysis and creativity
Methods to help solving problems by logical and creative thinking
Problem / cause / solution mapping
Preventing problems from happening in the first place
Problem / implication and countermeasure mapping
Solve problems by harnessing the power of many minds, working together
Profit from problems: Every problem contains the seed of a greater benefit
This terrific course will help you to more effectively solve your problems.