First Line Manager Training
- Two Day Course
Learn practical tools that you can use in real-life situations.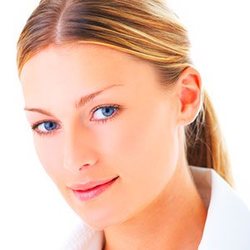 Boost your self-confidence by developing your skills
Learn to communicate with more clarity
Handle difficult people, quickly and easily
Solve problems before they can occur
Inspire a positive mental attitude in the team
Motivate others to give you their best
Achieve your targets and gain respect
Learn in a friendly and relaxed atmosphere with people who are facing similar situations as you.
About this First Line Manager Training Course
Many first line managers feel they are under pressure from all sides.Their more senior managers put them under pressure; their customers put them under pressure and even their own team put them under pressure.
In addition: your first line managers are not trained in the arts of leadership, management and motivation.
So, some first line managers struggle with the role.
We have created this special course in order to support your first line managers to be more effective in their role, by showing them all the proper communication, planning and leadership skills they need.
On this wonderfully informative course, you will learn about the six major skills sets required by the first line manager. Those six skills sets are: Clarity in communication; goal achievement; prioritisation and planning; handling conflict and performance issues; self management, (self-control, self confidence and self discipline) and the leadership of others.
If you really think that learning new skills and gaining more confidence in your role is important for your future, then you will really love this course and you need to enrol on it today.
The course content over both days was very informative and inspiring. Some topics I have covered, but some great tools in the material also. The pace and detail of presentation was very good. Not too long on any subject. Like the idea of highlighting key topics in the back of the book.
Customer Reviews
First Line Manager Training - Two Day Course Overview
This course is here to help the first line manager. They need "A METHOD". In fact they need a series of methods, which will allow them to function more confidently and with more skill, in the management of people, conflict management, communication, motivation and time management.
Day One - Morning
How can you get the best performance from the team?
The Six Major Skill Sets of management
SMART Targets
How to give clear instructions
The importance of using numbers to clarify the message
The proper and improper use of humour
Day One - Afternoon
How to handle difficult people
Don't get emotional, use only factual language
Prepare your message in advance
Distinguish between reasons and excuses
When to compromise and when not to
Action plan
Day Two - Morning
Time and task management training
Use the 'deadline' and the 'value' of the task to prioritise properly
Distinguish between 'busy-work' and being 'productive'
The P List: Planning, prioritisation, preparation and prevention
Handling interruptions and distractions
Proper delegation
How to better concentrate and focus
Day Two - Afternoon
Positive team atmosphere
How to keep the conversations productive
The five-part continuous improvement formula
The opposing five-part failure formula
How to give constructive criticism
Turning negative situations into positive
Action plan, final summary close
Available Dates and Locations
Next Open Course Starts in 11 days, London - Central, places available
Please note all our training courses include optional three months FREE telephone coaching to answer any on-going questions.
Course Timings: Start 09:00 - Finish 16:30. Lunch at 13:00, Tea Breaks at 11:00 and 15:00.
12 trainer-led hours, additional 2-3 via post-course portal independent learning
We currently offer training courses in: London, Manchester, Birmingham, Bristol, Maidstone, Kent, Glasgow, Scotland, Leeds, Gloucestershire
The course content was very interesting and full of information that is clearly put across to the audience. All course content was relevant to both business and personal life. Helpful! Gez was very good at putting information across. I found I could listen and not feel bored. Very informative and enthusiastic.
Customer Reviews
First Line Manager Training Course Content
First Line Manager Training - Day One - AM
Introductions
The role of the manager is to get the best performance from the rest of the team. You can do that by developing your own abilities.

The role of the first line manager
The first line manager role means you need to develop your abilities in the following six areas:
Provide a clear goal; a sense of direction.
Clear communication; explain yourself accurately
Time management; develop plans and prioritise tasks
Handle disagreement and conflict
Inspire yourself
Inspire others
Provide a clear goal; a sense of direction.
Vision statement - the big picture.
SMART targets: Specific, Measurable, Achievable, Realistic, and give a Time deadline.
Develop your own Personal Standards
Notes regarding the correct use of humour
Communication skills
Communication is essential: communication needs to be clear, specific, convincing and motivational.
The use of accurate language.
How to speak and write more clearly.
Give affirmative instructions.
Questioning skills
How to tell the difference between a critic and a cynic
An optimist thinks everything will work.
A cynic thinks nothing will work.
A critical thinker knows things will work, BUT only if they are done correctly!
First Line Manager Training - Day One - PM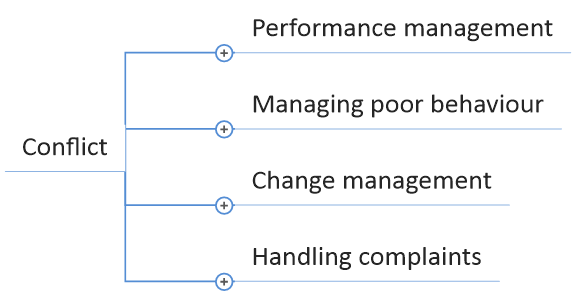 First line managers often shy away from giving criticism.
Or they sometime make their criticism sound like a telling-off.
You need your criticism to sound more like GUIDANCE:
Protect their ego.
Tell them what they are doing wrong.
Be objective and specific.
Tell them what you want instead.
Discover why, and decide if that is a reason or excuse.
Learn when negotiate and when not to.
Notes on proper timing
Notes on body language and voice tone
Tips on proper praise and appreciation
Four practice scenarios
Practical exercises for the delegates to learn skills
Summary and action planning.
The course content is practical and adaptable to everyday living – not just work! I am sure that the skills I have learnt will come into immediate use and I urge other new managers to take this course. The trainer's presentation was fantastic and he delivered the presentation exceptionally. He was helpful, energetic, inspiring and fun.
Customer Reviews
First Line Manager Training - Day Two - AM
Time management and Positive mental attitude
Time management is the art of making the best possible progress in the minimum amount of time by means of proper prioritisation, planning, preparation and delegation.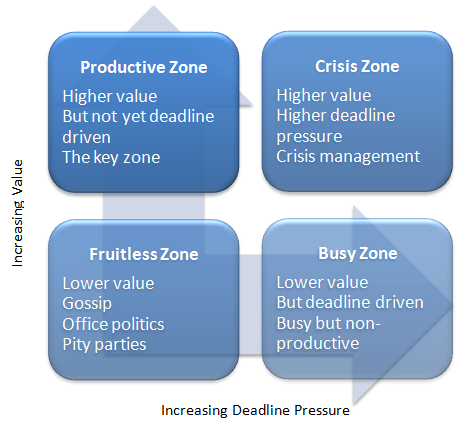 Time management, delegation, prioritisation
Time management by assessing the Deadline and the Value of the task.
How do you evaluate your priorities now?
There are four types of activity:
Crisis zone - emergency
Productive zone - preparation and planning
Busy zone - occupied but not productive
Fruitless zone - waste of time
Are you Busy or productive?
Do you ever have busy but non-productive days?
Identify the three main time wasters:
Yourself
Others
Poor systems
Delegation
Good reasons to delegate.
Bad reasons to delegate.
How to delegate.
Why people who should delegate- don't.
Prioritisation - By means of decision matrix
Prioritisation by value?
Prioritisation by deadline?
Answer the question: What is the most valuable use of your time right now?
Handle interruptions by means of the 80/20 principle:
80% of the value from 20% of the causes.
Summary of morning session
First Line Manager Training - Day Two - PM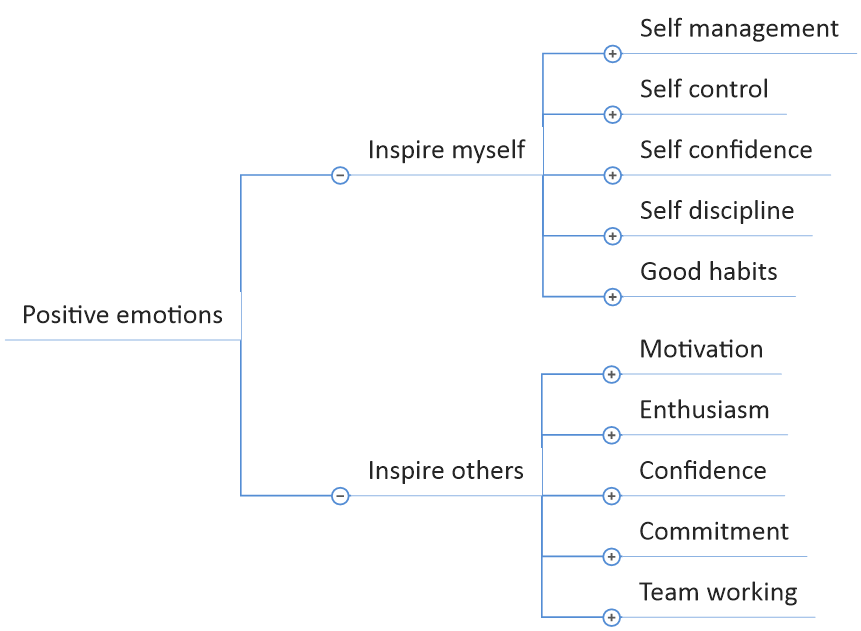 Create and sustain a positive team atmosphere
How the team attitude affects their performance and therefore the results.
Positive attitude tends to create positive results, over time.
Negative attitude tends to create negative results, over time.
What the first line manager can do to instil a positive atmosphere in the team.
Positive atmosphere means, optimism, confidence, enthusiasm and goal focus.
What the first line manager must do to avoid creating a negative atmosphere in the team.
Negative atmosphere means: fear, worry, anger, resentment.
How to run the team according to the five part "success formula"
Know your outcome
Formulate your best plan in writing
Take decisive action
Gather and evaluate feedback. Both positive and negative
Make progress by continually adapting and evolving
Recognise the success formula is a conscious process.
Failure formula is the opposite of the success formula
Lack of clear targets
Lack of a good plan
Procrastination - putting things off
Ignore negative feedback
Don't change. Don't improve.
Positive and negative Feedback
The crucial role of negative feedback.
Practical exercises for the delegates to learn skills
Final summary and action plans
The course content was very interesting; lots covered and all linked together well. Really helpful for a wide range of professional development and good, straight forward tools to use again and teach others. Trainer's presentation was very clear; good amount of interaction without putting anyone on the spot (which would make attendees feel awkward).
Customer Reviews
The Course Training Method
The training method follows this general pattern - the training is very interactive and interesting:
The trainer gives a clear explanation of the point in question with specific examples.
Then, the delegates practice by doing an exercise with each other.
The delegates practice by doing an exercise with the trainer.
All points are supported with full written notes to take away.
Delegates are asked to write down an associated action, for each point made.
(At the end of the day, we have about twenty such actions, from which the delegates choose six which are the most personally meaningful).
Note: we do not believe in placing people in any situation of embarrassment by demanding that they 'perform' in front of the whole group. So you can relax: come on this course and be at ease; ready to learn new skills!
Open Training Course Pricing and Availability
You are able to book this course online today.
Next Open Course Starts in 11 days, London - Central, places available
The open training course costs only £875 +VAT per delegate. For this price we provide:
Two full days of quality training
Tea, coffee and cakes
Lunch
Full colour course notes
Written action plan
Certificate
Additional training material by means of monthly updates
Access to the Post Course Portal
Plus, 3 months free telephone coaching
To answer any on-going questions, you will also receive email and telephone support from your trainer after you have attended the course. Whilst you are implementing what you have learned we will be there to help you if you need us for advice, guidance and coaching.
Course Timings
Start 09:00 - Finish 16:30.
Lunch at 13:00, Tea Breaks at 11:00 and 15:00.
12 trainer-led hours, additional 2-3 via post-course portal independent learning.
After the course, how can you keep the training-momentum going?
We understand that it is important to keep the momentum of the training going, in the weeks after the course. The ideas and methods that you learnt during the course need to be implemented, not just for the two weeks after the course, but for all time!
In order to make that happen, we will give you continued, on-going support after the training course has finished. The support comes in the form of the Post Course Portal.
The Post Course Portal is a web page that contains a review of all the course material, plus the following:
Newsletters containing training blogs and articles, which will provide you with ongoing training and good ideas, whenever you need them.
Fun questionnaires that are designed to tease out your strengths and weaknesses and then give you ideas as to how you might improve your performance.
Decision matrices that will allow you to make decisions and prioritise tasks into the correct order.
Summary diagrams and mind maps from the course.
Conflict scripts that give you examples of how the conflict method can be used, in real life situations.
Free eBook the effective leader manager.
In-House Training Course Pricing and Proposal
This course is also available as a bespoke in-house group training course in the UK and worldwide.
We can tailor the content to fit your specific needs. In-House Group training costs from just £1,950 +VAT per day for up to 20 delegates (international training price varies).
This price includes:
Full days training
Full course training manual
Personal written action plans
Access to the post course portal
Three months free telephone coaching
In-House Proposal Document
Download the in-house training proposal document
Contact Us Today
Please call us on +44 020 3856 3008 to discuss your requirements for the in-house training course.
If you want to know more about any other Management Training Courses, or their suitability for you or a colleague, call us on +44 020 3856 3008.
Email your Manager
If you are reading this page with the intention of attending the course, then you may need to 'put forward a case' to a manager who makes the final decision.
So, you may find it beneficial to give your manager this document, which will give all the information needed to make the right decision.
To do this, please enter the manager's email address below and.. take me to your leader!



* Just so you know, we'll add your details to our records.
Other Popular Courses
You may be interested in one of our other popular courses:
First Line Manager Training Course Quiz
It is difficult to fill the role of a manager or team leader, for the first time.
You may feel the need for help, in the form of some excellent training.
All managers and team leaders need to master fundamental skills.
Take this course quiz to see where you are strong and where you are NOT so strong.
View this page on your computer to complete the quiz!