Memory Training and Creative Problem Solving Course
- One Day
Learn practical tools that you can use in real-life situations.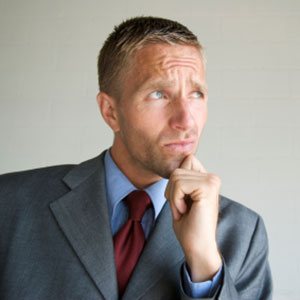 Improve your memory by learning the Rapid Recall memory techniques
Expand your ability to remember facts, stats, names and numbers
Remember more of what they said
Remember more of what you have read
Solve problems using your logical mind
Solve problems using your creative mind
Solve problems by using other people brains
Learn proven techniques from expert trainers
Learn in a friendly and relaxed atmosphere with people who are facing similar situations as you.
Really interesting and thought provoking course. I will be implementing many ideas and completing the many methods throughout my job and personal life. I feel this has been so valuable and will definitely help me to become a better leader and manage my workload more effectively. Amazing training. The trainer was very knowledgeable and manages to keep you focused and engaged in all aspects of the course. I will be recommending this course to anyone who becomes a group leader.
Customer Reviews
Make an Enquiry
X
If you feel you would like to attend but cannot yet commit to a secured booking, you can express your interest here.
Email this page to your Manager
X
If you are reading this page with the intention of attending the course, then you may need to 'put forward a case' to a manager who makes the final decision.
So, you may find it beneficial to give your manager this webpage, which will give all the information needed to make the right decision.
To do this, please enter the manager's email address below and.. take me to your leader!



* Just so you know, we'll add your details to our records.
Memory Training and Creative Problem Solving
Designed to help you remember facts, figures and names. Improve your memory with special memory and recall techniques. Solve problems using your logical mind and your creativity. Develop your problem-solving abilities with proven problem-solving methods. Improve your chances of success with this memory training and problem-solving course.
Available as an In-House Course
Memory Training and Creative Problem Solving - Course Overview
Do you have problems with your memory? Every day we are all surrounded by facts, figures, names and numbers and we need remember them.
The problem is most people have never trained their memory.
As a result, most people can only remember about 5 - 7 items at a time. And within seconds of being introduced, people forget the names of people they meet.
People with a great memory usually have a trained memory. They are using special Memory and Recall Systems. These systems have the effect of increasing your memory capacity from being able to recall 7 items on a list to up to 100 items and beyond.
This is a brief overview of the content covered in the one-day course
For a more in-depth course outline click:
Morning -
Introductions
Memory training as a skill that can be learned
RAISE method of memory:
Repetition. Association. Imagination. Structure. Effort
Repetition is the mother of learning
Association. Memory training is about forming strong associations
Imagination. Imagination is how you make the association
Structure. You need to impose order on chaotic information
Effort. It takes effort to memorise anything
How to remember names, numbers facts, lists and stats
Afternoon -
Problems solving is about how to close the gap between what you have and what you want
Problems solving has two major sets: logical analysis and creative imagination
Logical analysis methods
Examples of logical analysis in problems solving
Creative imagination problem solving methods
Mind mapping
The Mastermind: using multiple brains to crack the case
Examples of creative problems solving
Summary action plan
It's difficult to highlight just one aspect that was most beneficial. The action plan has given me much food for thought and is a great way of putting into practice what I have learnt. Excellent presentation. Kept me engaged and enthusiastic throughout. I will recommend to the team back at the office.
Customer Reviews
In-House Training Course Pricing and Proposal
This course is available from just £1,950 +VAT per day as a bespoke in-house group training course in the UK and worldwide.
It has been designed to provide a similar experience to our open courses, however we can tailor the content to fit your specific needs. In-House Group training costs from just £1,950 +VAT per day (international training price varies). Plus, hotel accommodation for trainer if necessary. (Premier Inn type: not the Hilton!)
This price includes:
Quality training delivered by an experienced trainer
Full days training
Full colour course handbook
Preparation work
Travel costs and time
Written action plan to take away
Access to our post course portal
Access to our on-line leadership and management decision matrix templates and tools
Plus three months FREE telephone coaching to answer any on-going questions
In-House Proposal Document
Download the in-house training proposal document
Contact Us Today
Please call us on +44 (0)20 3856 3037 to discuss your requirements for the in-house training course.
If you want to know more about any other Management Training Courses, or their suitability for you or a colleague, call us on +44 (0)20 3856 3037.
The course contained lots of interesting topics that were all relevant to my job role. All topics were explained in lots of detail, with great strategies to remember them. The trainer's presentation was great, with use of both personal case studies and from the group, ensured we were all engaged. The training media and training manual, made the two days engaging and interactive.
Customer Reviews