Feedback Training - Giving Effective Feedback Course
- One Day
Learn practical tools that you can use in real-life situations.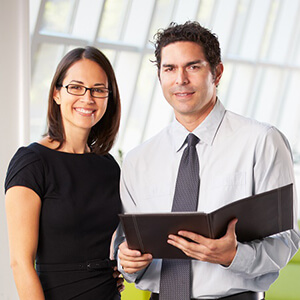 What is Feedback and why is it important?
How Feedback fits into the Continuous Improvement Cycle
How to give Positive and Negative Feedback
Self-Image Psychology: How to build people's confidence and motivation
How to offer "Constructive Criticism" (Negative Feedback)
How to set goals and gain their commitment to improve
Always finish on a positive - appreciate the good
Learn proven techniques from expert trainers
Learn in a friendly and relaxed atmosphere with people who are facing similar situations as you.
This training has motivated me. Setting focused goals, most beneficial sessions: Wrong box /right box, Reframing, Q2, Time management / prioritising. Trainer presentation: Chris you are an excellent trainer, you held my attention throughout. I have never been on a course where my concentration hasn't dipped out. Your explanations ere great. Approachable / Funny / CEAR / Friendly.
Customer Reviews
Make an Enquiry
X
If you feel you would like to attend but cannot yet commit to a secured booking, you can express your interest here.
Email this page to your Manager
X
If you are reading this page with the intention of attending the course, then you may need to 'put forward a case' to a manager who makes the final decision.
So, you may find it beneficial to give your manager this webpage, which will give all the information needed to make the right decision.
To do this, please enter the manager's email address below and.. take me to your leader!



* Just so you know, we'll add your details to our records.
Feedback Training - Giving Effective Feedback
Feedback is a key concept in performance management. Feedback is information which relates to the results of your recent actions to your goals. Feedback comes in two main types, positive and negative feedback.
Available as an In-House Course
Feedback Training - Giving Effective Feedback - Course Overview
This is a brief overview of the content covered in the one-day course
For a more in-depth course outline click:
Morning -
What is feedback and why is it important?
How feedback fits into the continuous improvement cycle
What is the continuous improvement cycle? GOAL, plan, action, FEEDBACK, change
How to deliver negative feedback and give "constructive criticism"
Learn about "Self-image psychology"
To whom should you give feedback?
Under what circumstances should you give it?
Afternoon -
How do I give feedback to my staff?
Where should you give feedback?
Who should be present (or who should NOT be present)?
The 10 rules for effective feedback
Proper praise and appreciation
How to set goals based upon recent feedback
How to gain their commitment to improve
Practice sessions. Active learning
Final actions plans
The course content was very detailed and relevant to the workplace. I found it all very valuable, especially the distinction of objective and subjective. The trainer's presentation was captivating, really engaging, informative and interpersonal. Giving feedback and interaction was relaxed and the course setting put me at ease.
Customer Reviews
In-House Training Course Pricing and Proposal
This course is available from just £1,950 +VAT per day as a bespoke in-house group training course in the UK and worldwide.
It has been designed to provide a similar experience to our open courses, however we can tailor the content to fit your specific needs. In-House Group training costs from just £1,950 +VAT per day (international training price varies). Plus, hotel accommodation for trainer if necessary. (Premier Inn type: not the Hilton!)
This price includes:
Quality training delivered by an experienced trainer
Full days training
Full colour course handbook
Preparation work
Travel costs and time
Written action plan to take away
Access to our post course portal
Access to our on-line leadership and management decision matrix templates and tools
Plus three months FREE telephone coaching to answer any on-going questions
Contact Us Today
Please call us on +44 (0)20 3856 3037 to discuss your requirements for the in-house training course.
If you want to know more about any other Management Training Courses, or their suitability for you or a colleague, call us on +44 (0)20 3856 3037.
The course content was excellent and extensive, but well managed into easily digestible sections. Extremely practical and informative. The trainer's presentation was first class. His style and subject knowledge were brilliant.
Customer Reviews