Change Management Training Course - One Day
Learn practical tools that you can use in real-life situations.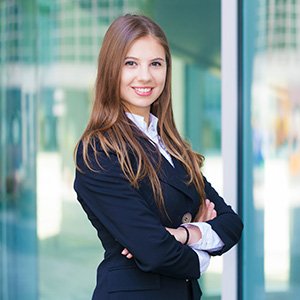 Master the five-part Change Management Success Formula
How to clearly communicate a definite purpose and the reasons for the change
Build practical plans that will deliver the changes you want
How to inspire action and make more rapid progress
Effectively manage negative emotions often associated to change
Transform any anger and anxiousness into commitment and determination
Make change become a pleasurable progressive evolution
Learn proven techniques from expert trainers
Learn in a friendly and relaxed atmosphere with people who are facing similar situations as you.
The course content was excellent and will be very useful with our current merger. The trainer presentation was very good. Great use of the modules, with NO powerpoint. Plenty of grounding and examples.
Customer Reviews
Make an Enquiry
X
If you feel you would like to attend but cannot yet commit to a secured booking, you can express your interest here.
Change Management Training
These days, Change is inevitable, but many people don't like change. That's why effective change management is an essential skill for your teams to master. This inspiring one-day course will show how to make the Change Process a positive experience that will take you to a better future.
Change Management Training - Course Overview
This is a brief overview of the content covered in the one-day course
For a more in-depth course outline click:
Morning -
What is the change management process?
The need for change management training has never been greater
Which changes can you to control and which can you NOT?
The most important principles of change management
Change management strategy and tactics
What is the change management cycle?
What is the purpose of the change?
Afternoon -
What is the plan which will achieve the purpose?
How should the plan be best implemented?
How to use the feedback to inform you of your progress
How the team's attitude to change affects the results
How to eliminate negative emotions about the change programme
How to make change a positive experience
Action planning and close
The training course was very good. I've attended other training courses on these subjects, but this had a different approach and covered the subjects in a different way. Using and completing work books also suits my way of learning. The course was well delivered, kept my interest and covered the subjects in an original way.
Customer Reviews
In-House Training Course Pricing and Proposal
This course is available from just £1,950 +VAT per day as a bespoke in-house group training course in the UK and worldwide.
It has been designed to provide a similar experience to our open courses, however we can tailor the content to fit your specific needs. In-House Group training costs from just £1,950 +VAT per day (international training price varies). Plus, hotel accommodation for trainer if necessary. (Premier Inn type: not the Hilton!)
This price includes:
Quality training delivered by an experienced trainer
Full days training
Full colour course handbook
Preparation work
Travel costs and time
Written action plan to take away
Access to our post course portal
Access to our on-line leadership and management decision matrix templates and tools
Plus three months FREE telephone coaching to answer any on-going questions
In-House Proposal Document
Download the in-house training proposal document
Contact Us Today
Please call us on +44 (0)20 3856 3037 to discuss your requirements for the in-house training course.
If you want to know more about any other Management Training Courses, or their suitability for you or a colleague, call us on +44 (0)20 3856 3037.
Really appreciated the real-life examples given. The course was a good pace, with good use of repetition to underline key concepts. Excellent summary. The trainer responded well to feedback, both explicit and implicit. Preferred the fact that the trainer did not use Powerpoint.
Customer Reviews