Change Management Training Course - One Day
Learn practical tools that you can use in real-life situations.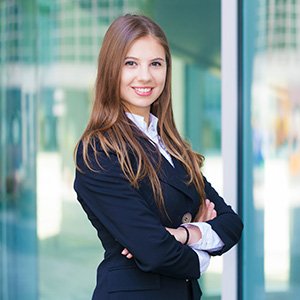 Take conscious control of the change management process
The five part formula: Purpose, plan, action, feedback, change
How to communicate the purpose and reasons for the change
How to formulate detailed plans capable of effecting the change
How to manage the emotional effects of change
Make change feel like an progressive evolution
Inspire the team to see change as a positive
Learn in a friendly and relaxed atmosphere with people who are facing similar situations as you.
About this Change Management Training Course
Change is inevitable and it must be well managed.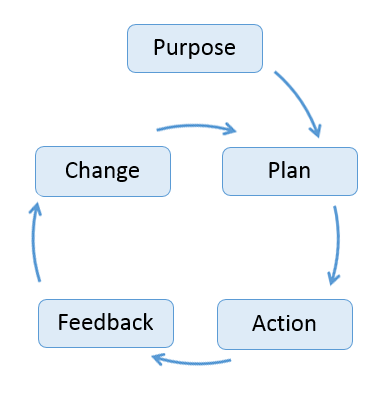 When you read or listen to the news, you will see that the future is uncertain and that Change is on the way:
Political changes
Economic changes
Social changes
These changes may affect you and your organisation - their effects may be positive or negative. Whether the effects will be positive or negative will be partially due to how well your teams manage the change process.
Only if you manage the change well, will change feel progressive and beneficial. You will be able to make big improvements and thus secure your better future.
This Change Management Training course will make the process of change work for you and will bring to you, a better future.
You will like this course:
If there are some people who are feeling pessimistic or negative about the changes and you need them to feel more optimistic and resourceful.
If some people are objecting to the change by saying 'Why do we have to change? If it ain't broke don't fix it'.
If you want to know how to make 'The Change' work in your favour.
If you want some powerful ideas and methods that will help to guide your actions.
Change Management Course Objectives
The benefits of this Change Management Training Course are:
Your team will feel more confident to initiate a progressive change programme.
Your team will get the best possible result from the change situation because it will be well planned and well executed.
Your team will avoid all the expenses, perils and emotional turmoil of badly managed change.
Your team will be able to reduce the amount of resistance to the change process, and replace it with a greater feeling of cooperation based on the acceptance of the need to change and adapt according to the outside circumstances.
The course content was excellent and will be very useful with our current merger. The trainer presentation was very good. Great use of the modules, with NO powerpoint. Plenty of grounding and examples.
Customer Reviews
Change Management Training - One Day Course Overview
Day One - Morning
What is the change management process?
The need for change management training has never been greater
Which changes can you to control and which can you NOT?
The most important principles of change management
Change management strategy and tactics
What is the change management cycle?
What is the purpose of the change?
Day One - Afternoon
What is the plan which will achieve the purpose?
How should the plan be best implemented?
How to use the feedback to inform you of your progress
How the team's attitude to change affects the results
How to eliminate negative emotions about the change programme
How to make change a positive experience
Action planning and close
Available Dates and Locations
In-House Course Available Call us on +44 (0)20 3856 3037 to discuss your requirements or
Please note all our training courses include optional three months FREE telephone coaching to answer any on-going questions.
Course Timings: Start 09:00 - Finish 16:30. Lunch at 13:00, Tea Breaks at 11:00 and 15:00.
6 trainer-led hours, additional 2-3 via post-course portal independent learning
Our Open Training Courses run in: London, Manchester, Birmingham, Bristol, Maidstone, Scotland, Reading, Dublin, Ireland, Leeds, Luton, Bedfordshire, Cambridge, Milton Keynes, Gloucestershire.
In-house courses can be run in the UK or worldwide to suit you.
Really appreciated the real-life examples given. The course was a good pace, with good use of repetition to underline key concepts. Excellent summary. The trainer responded well to feedback, both explicit and implicit. Preferred the fact that the trainer did not use Powerpoint.
Customer Reviews
Change Management Training Course Content
Change Management Training - Day One - AM
Here is the question with which we are concerning ourselves:
Since change is inevitable; how can we make change a positive experience?
Change is inevitable.
Change is being driven by the fact that the outside circumstances are always in a state of flux. Things keep changing. There are always economic, political, technological, social changes happening outside your organisation that require a response, inside your organisation.
In order to prosper, we must be progressive. We need to adapt, change, evolve and grow stronger.
How can we use change to our advantage?
We can use change to our advantage if we implement a structured, progressive and positive system of goal focused action, aimed at improving how we provide our products and services to our customers.
There are two kinds of change:
Change that is driven by yourself. You are acting on your own decisions.
Change that is not driven by yourself. You are acting according to unwanted outside circumstances.
Change that is not driven by yourself seems like Negative change.
Negative change is when you feel you have lost the initiative: You are acting according to someone else's plan. Negative change is perceived as being imposed from the outside. Then, emotionally, people tend to react negatively. This "enforced change" is seen as a negative factor and generates feelings of anger, anxiety, fear and non-cooperation.
Change that is within your control seems like Positive change.
When the change is coming from within; you are acting according to your own plan. Positive change is perceived as the process of improvement: It is being driven by your own decision. Then, people tend to react more positively. This "self-motivated change" is seen as a positive factor that generates feelings of enthusiasm, motivation, determination and energy. And a greater sense of cooperation.
Your goal is to make external changes in circumstances, (what appears to be a negative factor), be the trigger for an internal, goal directed change in your internal organisation, (a positive factor.)
Change as part of a larger Success formula
Change is not to be seen in isolation. We need to put the concept of "Change" in context. Change is part of a larger context - the five-part Success formula.
The five-part success formula may be summed up in five words:
Purpose. Plan. Action. Feedback. Change.
Purpose – Is WHAT you want to achieve.
Plan – Is HOW you will achieve it.
Action – Is the Implementation of the plan.
Feedback – You need then to Check the results your actions are producing.
Change – Adaptions, alterations, modifications, and adjustments to the current plan.
Repeat - Continue until the goal is achieved.
Part 1 - State your purpose
Your purpose is to achieve goals you have set for yourself.
Write out your goals - your purpose. This represents an analysis of the direction of change required.
Eight Part SMART Targets
What is the goal in general terms?
What is the goal in numerical terms?
What is the goal in specifically defined terms?
What is are the measures you need to track.
What are the abilities you need to develop?
What are the resources you need to acquire?
What is the deadline for the goals achievement?
Is that deadline reasonable?
Part 2 - Planning
Change requires a detailed written plan.
Analysis is the act of breaking a large thing into its constituent parts. Analysis means breaking the big task into its constituent subtasks. Analysis of the steps that need to be taken and the resources required.
Organising: organising means working out the most effective logical sequence of tasks.
Mental Mapping Method
Mental Mapping is a method of representing information and ideas, in terms of their proper hierarchical nature. Mental Mapping is a great method for both analysis and organising the task. Practice using mapping technique to analyse, organise and plan.
Very insightful. Good to understand different ways of thinking and how other people think. Especially how I can think and how I can be more positive. The presentation was very good. Easy to understand the diagrams. Also the mini 'tests' were good to confirm learning.
Customer Reviews
Change Management Training - Day One - PM
Part 3: Emotional effects of change
The self-fulfilling prophecy - the attitude to the situation will affect the situation:
If the attitude is good, then the results will more likely be good.
If the attitude is bad, then the results will more likely be bad.
The implementation of the plan requires the team to have a good attitude towards the change process.
What emotional factors cause people to fail to implement a change process?
Fear that the change will result in a worse future.
Anger, bitterness, and resentment at the need to change.
Head-in-the-sand syndrome. A desire to return to "the good old days" before the changes.
"It's not fair!" Non-cooperation.
Phase 4 - Feedback
The change plan will not work straight away. There will be problems and setbacks.
Some things go well. Some things do not go well.
This blend of good and bad results is what we call, "Feedback results".
Feedback is the results that your current actions are producing.
We need to measure the feedback results.
The gathering of feedback results.
What is going well? Positive feedback.
What is not going well? Negative feedback.
What (Who?) are you comparing yourself to?
What are we going to do about it?
Phase 5 - Change
In relation to the negative feedback, what adjustments and adaptive changes do we need to make to the plan?
All improvement imply change
Two forms of adaptive change
Adaptive change:
Evolutionary change. Take many, small, innocuous steps; incremental adjustments. Painless but slow.
Revolutionary change. Take one, big, courageous leap: incredible progress. It is Painful but sometimes necessary.
How to make revolutionary change look and feel like evolutionary change.
Personal action planning.
Summary of course
How to implement this knowledge?
Lots of useful models that I can use both in and outside of work. The use of repetition, work in groups and exercises really helped to reinforce what was being learned. A really good course! The trainer was very friendly, positive, engaging and involved everyone, which was excellent.
Customer Reviews
The Course Training Method
The training method follows this general pattern - the training is very interactive and interesting:
The trainer gives a clear explanation of the point in question with specific examples.
Then, the delegates practice by doing an exercise with each other.
The delegates practice by doing an exercise with the trainer.
All points are supported with full written notes to take away.
Delegates are asked to write down an associated action, for each point made.
(At the end of the day, we have about twenty such actions, from which the delegates choose six which are the most personally meaningful).
Note: we do not believe in placing people in any situation of embarrassment by demanding that they 'perform' in front of the whole group. So you can relax: come on this course and be at ease; ready to learn new skills!
Express an Interest
If you feel you would like to attend but cannot yet commit to a secured booking, you can express your interest here.
In-House Training Course Pricing and Proposal
This course is available from just £1,950 +VAT per day as a bespoke in-house group training course in the UK and worldwide.
It has been designed to provide a similar experience to our open courses, however we can tailor the content to fit your specific needs. In-House Group training costs from just £1,950 +VAT per day for up to 20 delegates (international training price varies). Plus, hotel accommodation for trainer if necessary. (Premier Inn type: not the Hilton!)
This price includes:
Quality training delivered by an experienced trainer
Full days training
Full colour course handbook
Preparation work
Travel costs and time
Written action plan to take away
Access to our post course portal
Access to our on-line leadership and management decision matrix templates and tools
Plus three months FREE telephone coaching to answer any on-going questions
In-House Proposal Document
Download the in-house training proposal document
Contact Us Today
Please call us on +44 (0)20 3856 3037 to discuss your requirements for the in-house training course.
If you want to know more about any other Management Training Courses, or their suitability for you or a colleague, call us on +44 (0)20 3856 3037.
Email your Manager
If you are reading this page with the intention of attending the course, then you may need to 'put forward a case' to a manager who makes the final decision.
So, you may find it beneficial to give your manager this document, which will give all the information needed to make the right decision.
To do this, please enter the manager's email address below and.. take me to your leader!



* Just so you know, we'll add your details to our records.
Other Popular Courses
You may be interested in one of our other popular courses: