Accelerated Learning, Memory & Mental Mapping Training Course
- One Day
Learn practical tools that you can use in real-life situations.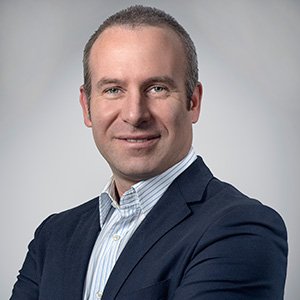 Make learning more fun and effective
Use repetition to master skills
Link new knowledge to what you already know
Use your imagination as a memory aid
Impose a definite structure
Master the art of Mental Mapping
Engage all your senses to make learning fun
Learn proven techniques from expert trainers
Learn in a friendly and relaxed atmosphere with people who are facing similar situations as you.
The course was really interesting and very useful. It has helped to reinforce things that I am already doing well, but has offered lots of solutions, strategies and ideas for areas I really need to improve. The materials provided are very good and I will use to refer back to on my return to work. The trainer was excellent. She had a lot to cover and did this in an understandable way. She knows her stuff and was confident and engaging. Thanks so much.
Customer Reviews
Make an Enquiry
X
If you feel you would like to attend but cannot yet commit to a secured booking, you can express your interest here.
Accelerated Learning, Memory & Mental Mapping Training
Learn practical memory skills you can use every day. Remember people's names with ease. Use your creative imagination or mnemonics, and mental mapping, to learn and recall information. If you need to make group presentations, you would benefit and gain confidence from enhancing your learning and recall abilities.
Accelerated Learning, Memory & Mental Mapping Training - Course Overview
This is a brief overview of the content covered in the one-day course
For a more in-depth course outline click:
Morning -
Memory - Mnemonics
R.A.I.S.E Your Game:
Repetition
Association
Imagination
Structure
Engagement
Association and imagination combined
Methods:
Pictures and Sounds
The Journey Method (Locci)
Number rhyme method
Body list
Afternoon -
Structure - Mapping
Tree-like structure:
Fundamentals
Major Themes
Minor Themes
Details
Three mapping methods:
Similar sets
Questioning type
Creative
Method for clear thinking
Media - paper and computer
The course was practical and relevant to our environment at work. Effective use of role play and examples. Resulted in good team input and collective engagement. A great result for us. Trainer's presentation made good use of examples and was a good communicator.
Customer Reviews
In-House Training Course Pricing and Proposal
This course is available from just £1,950 +VAT per day as a bespoke in-house group training course in the UK and worldwide.
It has been designed to provide a similar experience to our open courses, however we can tailor the content to fit your specific needs. In-House Group training costs from just £1,950 +VAT per day (international training price varies). Plus, hotel accommodation for trainer if necessary. (Premier Inn type: not the Hilton!)
This price includes:
Quality training delivered by an experienced trainer
Full days training
Full colour course handbook
Preparation work
Travel costs and time
Written action plan to take away
Access to our post course portal
Access to our on-line leadership and management decision matrix templates and tools
Plus three months FREE telephone coaching to answer any on-going questions
In-House Proposal Document
Download the in-house training proposal document
Contact Us Today
Please call us on +44 (0)20 3856 3037 to discuss your requirements for the in-house training course.
If you want to know more about any other Management Training Courses, or their suitability for you or a colleague, call us on +44 (0)20 3856 3037.
The course content was very interesting, some methods and techniques will be used in the future. The handbook will be useful for revision. The trainer's presentation was excellent, good time keeping and kept everyone focused throughout. Frequent change in activities and relevant examples were great.
Customer Reviews