Accelerated Learning, Memory & Mental Mapping Training Course - One Day
Learn practical tools that you can use in real-life situations.
Make learning more fun and effective
Use repetition to master skills
Link new knowledge to what you already know
Use your imagination as a memory aid
Impose a definite structure
Master the art of Mental Mapping
Engage all your senses to make learning fun
Learn in a friendly and relaxed atmosphere with people who are facing similar situations as you.
About this Accelerated Learning, Memory & Mental Mapping Training Course
Accelerated learning is a special way of learning and teaching that allows you to both:
Memorise and recall, more information, more easily.
Teach information to other people, in a manner that they will better understand, remember and use it.
You will learn how to do this, by learning two major skills:
Memory skills using creative imagination and association: sometimes known as Mnemonics.
Mental Mapping skills: which is about organising information into a proper structure.
Remember that a well-structured message is more easily memorised than the same information presented in a disorganised manner.
This course is based upon five accelerated learning principles:
Repetition
Association
Imagination
Structure
Engagement
You will benefit from this course if you want to...
be able to learn large amounts of information.
remember people's names.
speak to groups without referring to written notes.
remember whatever you read.
better express your ideas in a more structured form.
develop your creative imagination.
know how to use Mental Mapping, both on paper and on computer.
gain confidence as both a learner and as a teacher.
If any, or all, of these statements apply to you: then you would benefit from attending the course.
The training course provided valuable information and relevant to our working environment. Very useful indeed. The trainer's presentation was very clear and will explained. Top marks!
Customer Reviews
Accelerated Learning, Memory & Mental Mapping Training - One Day Course Overview
Day One - Morning
Memory - Mnemonics
R.A.I.S.E Your Game:
Repetition
Association
Imagination
Structure
Engagement
Association and imagination combined
Methods:
Pictures and Sounds
The Journey Method (Locci)
Number rhyme method
Body list
Day One - Afternoon
Structure - Mapping
Tree-like structure:
Fundamentals
Major Themes
Minor Themes
Details
Three mapping methods:
Similar sets
Questioning type
Creative
Method for clear thinking
Media - paper and computer
Available Dates and Locations
In-House Course Available Call us on +44 (0)20 3856 3037 to discuss your requirements or
Please note all our training courses include optional three months FREE telephone coaching to answer any on-going questions.
Course Timings: Start 09:00 - Finish 16:30. Lunch at 13:00, Tea Breaks at 11:00 and 15:00.
6 trainer-led hours, additional 2-3 via post-course portal independent learning
Our Open Training Courses run in: London, Manchester, Birmingham, Bristol, Maidstone, Scotland, Reading, Dublin, Ireland, Leeds, Luton, Bedfordshire, Cambridge, Milton Keynes, Gloucestershire.
In-house courses can be run in the UK or worldwide to suit you.
The content of the course is very useful and directly relevant to both my professional and personal life. Will be very useful in the future. Trainer's presentation was engaging and dynamic. Delivered the content really well.
Customer Reviews
Accelerated Learning, Memory & Mental Mapping Training Course Content
Accelerated Learning, Memory & Mental Mapping Training - Day One - AM
Introductions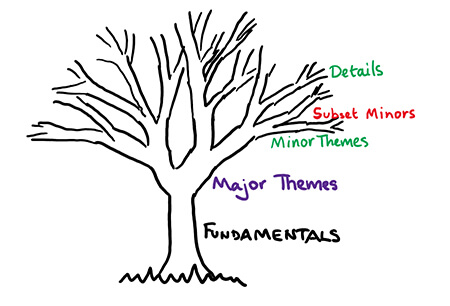 This course is split into two halves:
AM: The morning is about tools to improve your Memory (mnemonics).
PM: The afternoon is about Mental Mapping.
Accelerated Learning- AM
Memory = Mnemonics
A Key distinction
There are three levels of learning:
Understanding
Memory
Utilisation
Our model for memory: R.A.I.S.E.
R – Repetition
A - Association
I - Imagination
S - Structure
E - Engagement
1. Repetition
Repetition is the mother of skill –
For many, information goes 'in one ear and out the other'.
We need it to stick in the mind.

It is important to understand how repetition should be used to aid memory retention.
Rules for repetition.
2. Association
Memory can be seen as: The art of associating what you NEED to know, to what you ALREADY know.
Memory uses the associative power of the mind to make links between what you need to remember and what you already know.
Exercises: games and exercises where you learn by doing.
3. Imagination
Your imagination is the motor of your memory.
You use your imagination to create vivid links.
Four types of image-association:
Visual images
Words, slogans and catch phrases
Physical movements and actions
And other Anchors; scent, smells and emotions
The art of using your imagination as the GLUE which permanently bonds the information to your brain.
"Thanks Chris, you changed my life!" Honestly, I thought I knew most of it already, but I've learned a lot more. The trainer's presentation was very good, good communication (physical and verbal) and always looking at everyone which is important!
Customer Reviews
Accelerated Learning, Memory & Mental Mapping Training - Day One - PM
4. Structure: Nature loves branching structures.
Structure your message like a tree:
The Tree of Knowledge
So structure your message like a tree:
The Tree of Knowledge
Key point: Knowledge is (or should be) hierarchical
Fundamentals
Major themes
Minor themes
Details
Mental Mapping gives you the much needed structure
Three kinds of mental mapping
Categorical type – putting knowledge into similar sets.
Questioning type - drawing knowledge out by asking questions.
Creative type - problem solving.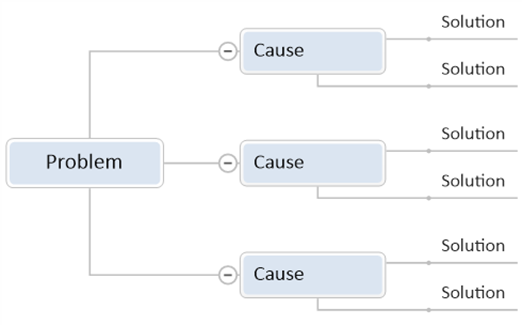 Practice sessions
For you to learn by doing.
Method for clear thinking, speech, and writing
How mapping will improve your writing skills.
Media for mental mapping:
On paper, on computer, with words, with pictures.
5. Engagement
Your training sessions need to be engaging.
Question: How could you make your learning sessions more engaging?
There are many ways you may make the learning session engaging:
Get people talking to each other.
Give them puzzles to solve.
Ask them to make distinctions between two similar, but different, concepts.
Ask them to draw something.
Give them a physical challenge or activity to do.
Test their recall in a mini quiz.
Use movement. Throw a ball around a room and ask a question of the catcher.
Perhaps use some music or rhythm or rhyme.
Exercise: Please work with your partner to figure out ways in which you can make your learning sessions engaging.
Summary and action planning.
Summary: R.A.I.S.E.
"How can you get the very best performance from yourself and others?"
I will use repetition in my training by...
I will use association and imagination in my training by...
I will structure my training by...
I will make my training sessions more engaging by...
The course contained a good balance between theory and practical exercises. Content could be applied to all of us in the group, despite differences in working backgrounds. I found the conflict management and use of language sections of the course particularly useful. The trainer's presentation was excellent. I'll certainly take away points that I'll implement in work.
Customer Reviews
The Course Training Method
The training method follows this general pattern - the training is very interactive and interesting:
The trainer gives a clear explanation of the point in question with specific examples.
Then, the delegates practice by doing an exercise with each other.
The delegates practice by doing an exercise with the trainer.
All points are supported with full written notes to take away.
Delegates are asked to write down an associated action, for each point made.
(At the end of the day, we have about twenty such actions, from which the delegates choose six which are the most personally meaningful).
Note: we do not believe in placing people in any situation of embarrassment by demanding that they 'perform' in front of the whole group. So you can relax: come on this course and be at ease; ready to learn new skills!
Express an Interest
If you feel you would like to attend but cannot yet commit to a secured booking, you can express your interest here.
In-House Training Course Pricing and Proposal
This course is also available from just £1,950 +VAT per day as a bespoke in-house group training course in the UK and worldwide.
It has been designed to provide a similar experience to our open courses, however we can tailor the content to fit your specific needs. In-House Group training costs from just £1,950 +VAT per day for up to 20 delegates (international training price varies). Plus, hotel accommodation for trainer if necessary. (Premier Inn type: not the Hilton!)
This price includes:
Quality training delivered by an experienced trainer
Full colour course handbook
Personal written action plans
Access to additional free training material after the course
Three months free telephone coaching
In-House Proposal Document
Download the in-house training proposal document
Contact Us Today
Please call us on +44 (0)20 3856 3037 to discuss your requirements for the in-house training course.
If you want to know more about any other Management Training Courses, or their suitability for you or a colleague, call us on +44 (0)20 3856 3037.
Email your Manager
If you are reading this page with the intention of attending the course, then you may need to 'put forward a case' to a manager who makes the final decision.
So, you may find it beneficial to give your manager this document, which will give all the information needed to make the right decision.
To do this, please enter the manager's email address below and.. take me to your leader!



* Just so you know, we'll add your details to our records.
Other Popular Courses
You may be interested in one of our other popular courses: