Investigation Skills Training Course
- One Day
Learn practical tools that you can use in real-life situations.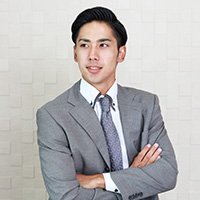 Hold an investigative interview that gets to the truth
Distinguish facts from opinions
Distinguish "answers to questions", from "responses to questions"
Distinguish between "admissible" and "inadmissible" statements
Ask the right questions in the right way
Handle the evasive and difficult person
Take accurate written notes, as you go
Learn proven techniques from expert trainers
Learn in a friendly and relaxed atmosphere with people who are facing similar situations as you.
Very interesting course with engaging content. I learnt the essentials of conducting an investigative interview. Trainer's presentation was a good mix of theory and practical. Clearly presented. The practical exercises were very good.
Customer Reviews
Make an Enquiry
X
If you feel you would like to attend but cannot yet commit to a secured booking, you can express your interest here.
Email this page to your Manager
X
If you are reading this page with the intention of attending the course, then you may need to 'put forward a case' to a manager who makes the final decision.
So, you may find it beneficial to give your manager this webpage, which will give all the information needed to make the right decision.
To do this, please enter the manager's email address below and.. take me to your leader!



* Just so you know, we'll add your details to our records.
Investigation Skills Training
Learn how to investigate allegations of malpractice or misconduct. How to gather evidence, ask the right questions and learn to distinguish genuine answers, from responses. Handling evasive interviewees. Ensure disciplinary and grievance issues are handled according to proper principles and standards. The importance of well written records.
Available as an In-House Course
Investigation Skills Training - Course Overview
There are occasions when managers have to investigate allegations of bad-practice. These allegations may represent a breach of the law, or it may be a breach of company policy. Either way, the manager has to interview the "witnesses" and they have to interview "the accused".
This places the manager in a difficult position because the manager has neither experience nor knowledge of exactly how to conduct an investigative interview where the person being interviewed may be evasive, angry, lying, or the victim of an injustice.
This course is intended to help.
This is a brief overview of the content covered in the one-day course
For a more in-depth course outline click:
Morning -
Normal interview vs. investigative interview
Answers v responses
Lying is risky
Evasion is more common
Factual language
Hearsay evidence
Best evidence rule
General v specific statements
Factual language v opinionated
6 steps for gathering information
Afternoon -
Sentence analysis
Asking the right questions
Investigation 2: Suspected person interview
Body language
Incongruent communications
Taking good written notes
Investigation interview 2 Suspected person
Notes and final action plans
I found this course beneficial to know how to successfully conduct an investigation into issues. The tools will enable me to find the correct, factual information. The trainer's presentation was very good, light-hearted and easy to understand. He gave a good insight and tools to assist in investigating.
Customer Reviews
In-House Training Course Pricing and Proposal
This course is available from just £1,950 +VAT per day as a bespoke in-house group training course in the UK and worldwide.
It has been designed to provide a similar experience to our open courses, however we can tailor the content to fit your specific needs. In-House Group training costs from just £1,950 +VAT per day (international training price varies). Plus, hotel accommodation for trainer if necessary. (Premier Inn type: not the Hilton!)
This price includes:
Quality training delivered by an experienced trainer
Full days training
Full colour course handbook
Preparation work
Travel costs and time
Written action plan to take away
Access to our post course portal
Access to our on-line leadership and management decision matrix templates and tools
Plus three months FREE telephone coaching to answer any on-going questions
In-House Proposal Document
Download the in-house training proposal document
Contact Us Today
Please call us on +44 (0)20 3856 3037 to discuss your requirements for the in-house training course.
If you want to know more about any other Management Training Courses, or their suitability for you or a colleague, call us on +44 (0)20 3856 3037.
Course content was comprehensive, interactive, stimulating with individual and group learning. The trainer's presentation was clear, well organised, well communicated, instructive, relevant and useful.
Customer Reviews