Investigation Skills Training Course - One Day
Learn practical tools that you can use in real-life situations.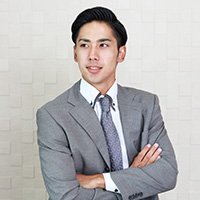 Hold an investigative interview that gets to the truth
Distinguish facts from opinions
Distinguish "answers to questions", from "responses to questions"
Distinguish between "admissible" and "inadmissible" statements
Ask the right questions in the right way
Handle the evasive and difficult person
Take accurate written notes, as you go
Learn in a friendly and relaxed atmosphere with people who are facing similar situations as you.
About this Investigation Skills Training Course
There are occasions when managers have to investigate allegations of bad-practice. These allegations may represent a breach of the law, or it may be a breach of company policy. Either way, the manager has to interview the "witnesses" and they have to interview "the accused".
This places the manager in a difficult position because the manager has neither experience nor knowledge of exactly how to conduct an investigative interview where the person being interviewed may be evasive, angry, lying, or the victim of an injustice.
This course is intended to help.
Your training aims are:
To develop the leader-managers' ability to investigate possible instances of:
Misconduct
Disciplinary issues
Grievance issues
Poor performance issues
Why the course is needed
You want to give some practical training to members of staff who need to investigate possible instances of poor performance or poor conduct.
In situations where your investigation needs to get at the truth, you want a level of consistency so that all your managers are operating according to proper principles.
You want the training so your people can work to a definite standard; as opposed to everyone doing their "own thing".
In addition, some of your managers have never had any formal training in the art of asking probing questions, so you need something that will help them in their role as an investigator.
I found this course beneficial to know how to successfully conduct an investigation into issues. The tools will enable me to find the correct, factual information. The trainer's presentation was very good, light-hearted and easy to understand. He gave a good insight and tools to assist in investigating.
Customer Reviews
Investigation Skills Training - One Day Course Overview
Day One - Morning
Normal interview vs. investigative interview
Answers v responses
Lying is risky
Evasion is more common
Factual language
Hearsay evidence
Best evidence rule
General v specific statements
Factual language v opinionated
6 steps for gathering information
Day One - Afternoon
Sentence analysis
Asking the right questions
Investigation 2: Suspected person interview
Body language
Incongruent communications
Taking good written notes
Investigation interview 2 Suspected person
Notes and final action plans
Available Dates and Locations
In-House Course Available Call us on +44 (0)20 3856 3037 to discuss your requirements or
Please note all our training courses include optional three months FREE telephone coaching to answer any on-going questions.
Course Timings: Start 09:00 - Finish 16:30. Lunch at 13:00, Tea Breaks at 11:00 and 15:00.
6 trainer-led hours, additional 2-3 via post-course portal independent learning
Our Open Training Courses run in: London, Manchester, Birmingham, Bristol, Maidstone, Scotland, Reading, Dublin, Ireland, Leeds, Luton, Bedfordshire, Cambridge, Milton Keynes, Gloucestershire.
In-house courses can be run in the UK or worldwide to suit you.
Very interesting course with engaging content. I learnt the essentials of conducting an investigative interview. Trainer's presentation was a good mix of theory and practical. Clearly presented. The practical exercises were very good.
Customer Reviews
Investigation Skills Training Course Content
Investigation Skills Training - Day One - AM
Investigation techniques are important skills for investigations officers.
Formal complaints
Possible bullying
Harassment
Disciplinary issues
Grievance issues
Misconduct
There are five major steps your investigators must master
Taking the initial statement of complaint
Taking the independent witness statements
Interviewing the person who is accused of doing something wrong
Recording everything in writing, in a chronological order, ensuring that you omit any inadmissible statements and retain every relevant item of admissible evidence
Preparing a file sufficient that the decision-maker(s) can make a proper, informed decision
Investigative questioning is a specialised form of communication
Investigative questioning is a form of conversation that does not follow the normal social conventions, but must still be done with a high degree of professionalism and respect whilst being effective as a tool to get to the truth.
To conduct a professional, respectful and effective interview, this investigation skills training is designed to help your people make the switch in conversational technique.
"The switch" includes learning how to:
Get to the truth of the matter
Uncover any outright lies - by identifying contradictions and errors in the others account
Uncover evasion. Evasion is the art of NOT telling the whole truth, (i.e. missing important bits out); in order to distort the truth without actually lying
Distinguish error from malice or laziness
Take proper "contemporaneous written notes" so that you can use the information gleaned during the interview
The differences between normal conversation and an investigation interview.
Investigation interview is a special context that requires that you make a conscious shift in your normal conversational method.
Distinguish between answers and responses to your questions
Some people RESPOND to questions but don't answer them
The questioner must notice when his-her question has not been answered
Distinguish between
First hand evidence- admissible
Second hand evidence- hearsay evidence - non admissible
Best Evidence Rule
The best evidence rule is a legal principle that holds an original document is superior evidence than any copy. The rule specifies that a copy cannot be used if the original exists.
The implication is to: Keep safe all your original documents and evidence safe.
I found this course to be excellent and so beneficial to my job. The trainer was very knowledgeable and engaging. This was one of the best courses I have ever attended!
Customer Reviews
Investigation Skills Training - Day One - PM
Major Communication Skill 1: Facts v Opinions
You need to distinguish between two kinds of statement:
Objective facts and Subjective opinions:
Objective facts - the evidence provided by the five senses
Subjective opinions - personal interpretation of facts
Practice exercises and feedback from trainer
Major Communication Skill 2: Specific and Vague
You need to distinguish between two kinds of statement:
Specific and vague.
Specific statements denote only one possible interpretation
Vague statements denote multiple possible interpretations
Practice exercises and feedback from trainer
Your skill as an investigator is to take their vague statements and by questioning, reduce it down to a specific statement
Major communication skill 3: Truth, Error, Lies and Evasion
Identifying four types of response to a question:
Truth – The statement corresponds to the facts and is self-consistent
Error – The statement is NOT TRUE but is believed to be true by the speaker. The speaker is in error
Lie – The statement is NOT TRUE, and the speaker knows that it is not true. It is a lie
Evasion – The statement does not answer the original question. The speaker is not actually lying but is evading the truth by not giving full answers. He-she keeps "ducking the question"
Warning: Evasions are more common than lies. Because lies contradict reality, they are more dangerous to a dishonest speaker. If a person has done something wrong, he-she will be more likely to EVADE the question rather than LIE, because NOT answering a question is safer than lying.
Ways people use to EVADE questions:
Forcibly challenge the questioner. (The Donald Trump Technique)
Change the subject. (The Tony Blair technique)
Give the answer to a different question. (Another Tony Blair technique)
Have an emotional outburst, (usually an outburst of anger or tears)
Practice exercises and feedback from trainer.
Probing questions techniques
Key questioning skills
How to ask probing questions
Getting to the facts, not opinions or guesses
Separate facts from opinions, interpretations and guesswork
Notice when a person says one thing, then later contradicts the statement
Contradictions should be noted and investigated
Gaps in the narrative
Find out what bits they have failed to mention
Take things in chronological order (time order)
Structure their statements into a time-line
Practice exercises and feedback from trainer
Methods of recording interviews
Taking contemporaneous notes.
Taking hand written notes: Accurate, complete and legible.
The art of asking questions and taking notes at the same time.
The rules on recording.
Summary, personal action planning and close
Very good pace – learnt a lot about the subject that I do not like doing, but is a part of my job. Trainer presentation, good pace and catered for all levels.
Customer Reviews
The Course Training Method
The training method follows this general pattern - the training is very interactive and interesting:
The trainer gives a clear explanation of the point in question with specific examples.
Then, the delegates practice by doing an exercise with each other.
The delegates practice by doing an exercise with the trainer.
All points are supported with full written notes to take away.
Delegates are asked to write down an associated action, for each point made.
(At the end of the day, we have about twenty such actions, from which the delegates choose six which are the most personally meaningful).
Note: we do not believe in placing people in any situation of embarrassment by demanding that they 'perform' in front of the whole group. So you can relax: come on this course and be at ease; ready to learn new skills!
Express an Interest
If you feel you would like to attend but cannot yet commit to a secured booking, you can express your interest here.
In-House Training Course Pricing and Proposal
This course is available from just £1,950 +VAT per day as a bespoke in-house group training course in the UK and worldwide.
It has been designed to provide a similar experience to our open courses, however we can tailor the content to fit your specific needs. In-House Group training costs from just £1,950 +VAT per day for up to 20 delegates (international training price varies). Plus, hotel accommodation for trainer if necessary. (Premier Inn type: not the Hilton!)
This price includes:
Quality training delivered by an experienced trainer
Full days training
Full colour course handbook
Preparation work
Travel costs and time
Written action plan to take away
Access to our post course portal
Access to our on-line leadership and management decision matrix templates and tools
Plus three months FREE telephone coaching to answer any on-going questions
In-House Proposal Document
Download the in-house training proposal document
Contact Us Today
Please call us on +44 (0)20 3856 3037 to discuss your requirements for the in-house training course.
If you want to know more about any other Management Training Courses, or their suitability for you or a colleague, call us on +44 (0)20 3856 3037.
Email your Manager
If you are reading this page with the intention of attending the course, then you may need to 'put forward a case' to a manager who makes the final decision.
So, you may find it beneficial to give your manager this document, which will give all the information needed to make the right decision.
To do this, please enter the manager's email address below and.. take me to your leader!



* Just so you know, we'll add your details to our records.
Other Popular Courses
You may be interested in one of our other popular courses: