Conflict Management Training Course - One Day
Learn practical tools that you can use in real-life situations.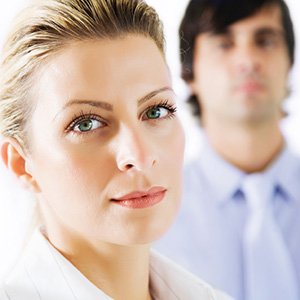 Resolve any workplace conflict; find practical solutions that quickly restore harmony
Rapidly resolve conflict situations by using less emotion and more logic
Use words that take the heat out of the conflict situation and keep people talking more reasonably
Distinguish "reasons" from "excuses" and have a different policy for each
Learn how to correctly use your voice tones and develop excellent body language skills
Know when it's right to compromise and when it's right to stand your ground
How to use praise and appreciation to immediately reinforce any positive changes
Learn in a friendly and relaxed atmosphere with people who are facing similar situations as you.
Book Now - Open Training Course Pricing and Availability
Next Open Course Starts in 21 days, Manchester City, places available
A selection of venue photos
The open training course costs only £450 +VAT per delegate. For this price we provide:
A full day of quality training
6 trainer-led hours, additional 2-3 via post-course portal independent learning
Tea, coffee and cakes
Lunch
Full colour course handbook
Written action plan
Certificate
Training articles and newsletters
Access to additional free training material after the course
Plus, 3 months free telephone coaching
To answer any on-going questions, you will also receive email and telephone support from your trainer after you have attended the course. Whilst you are implementing what you have learned we will be there to help you if you need us for advice, guidance and coaching.
Early Bird Discount - Save £50
Book 3 months in advance for Early Bird Discount.
Delegate names can be added later.
Guaranteed to Run
Book dates with this symbol today in the confidence that your course is guaranteed to run.
Limited Spaces Remaining
Limited spaces remaining on dates with this symbol - book now to secure your place!
All Open Course Dates and Locations
Date
Area
Location
Cost
Availability

September

11 September 2019
Manchester City
Manchester etc. venues,

Manchester City (M1 3HU)

£450 +VAT

16 September 2019
Birmingham
Birmingham etc. venues,

Birmingham (B4 6TB)

£450 +VAT

18 September 2019
London - Central
London etc. venues,

London - Central (W2 2EA)

£450 +VAT

25 September 2019
Leeds Centre
Leeds Hotel Novotel,

Leeds Centre (LS1 4HR)

£450 +VAT

October

7 October 2019
Luton
Luton Hilton Garden Inn,

Luton (LU2 8DL)

£450 +VAT

14 October 2019
London - Central
London etc. venues,

London - Central (W2 2EA)

£450 +VAT

21 October 2019
Reading
Reading Crowne Plaza,

Reading (RG1 8BD)

£450 +VAT

23 October 2019
Manchester City
Manchester etc. venues,

Manchester City (M1 3HU)

£450 +VAT

November

6 November 2019
Birmingham
Birmingham etc. venues,

Birmingham (B4 6TB)

£450 +VAT

13 November 2019
London - Central
London etc. venues,

London - Central (W2 2EA)

£450 +VAT

18 November 2019
Leeds City
Leeds Double Tree,

Leeds City (LS1 4BR)

£450 +VAT

27 November 2019
Manchester City
Manchester etc. venues,

Manchester City (M1 3HU)

£400 +VAT

27 November 2019
Luton
Luton Hilton Garden Inn,

Luton (LU2 8DL)

£400 +VAT

December

2 December 2019
Birmingham
Birmingham etc. venues,

Birmingham (B4 6TB)

£400 +VAT

9 December 2019
London - Central
London etc. venues,

London - Central (W2 2EA)

£400 +VAT
This course will be delivered by a trainer from the Corporate Coach Group, at the venues listed above. Select a location above to start booking.
Very interesting when you know! I need to try and use these concepts now. The wrong box/right box presentation, hand gestures, etc were perfect. The Trainer was very informative with excellent communication, so was easy to digest information.
Customer Reviews
Conflict Management Training - One Day Course Overview
Training Programme - Morning
How can you get the best result from any conflict situation?
During dispute resolutions, speak clearly, rationally and with a positive attitude
Self-assessment of your strengths and weaknesses
Clarity of purpose. Know what you want
You must know what you want AND what the other wants
Talk about what you can do, not what you cannot do
Distinguish between cynics and critical thinkers
The use and misuse of humour at work
Training Programme - Afternoon
Use REASON to resolve conflict, not avoidance nor high emotion
Use objective, factual language, not derogatory, emotional language
Be exact in your description of what is wrong
Suggest practical solutions and ask for an agreement
Distinguish reasons from excuses and have a different policy for each
During dispute resolution, learn when to compromise and when to stand firm
When managing conflict, use proper body language and voice tones
Give instant praise and appreciation for any concessions or movement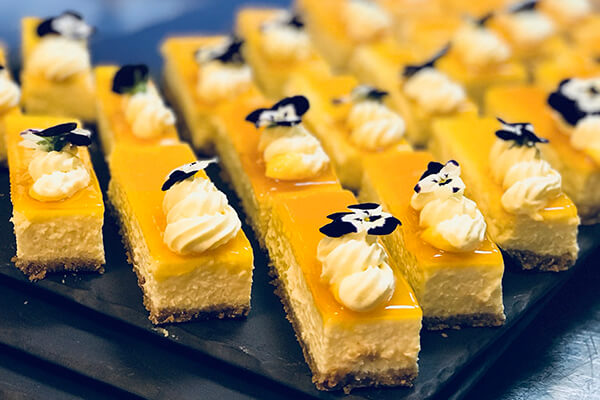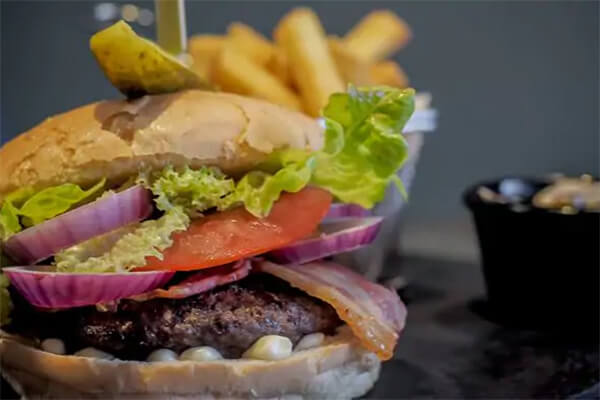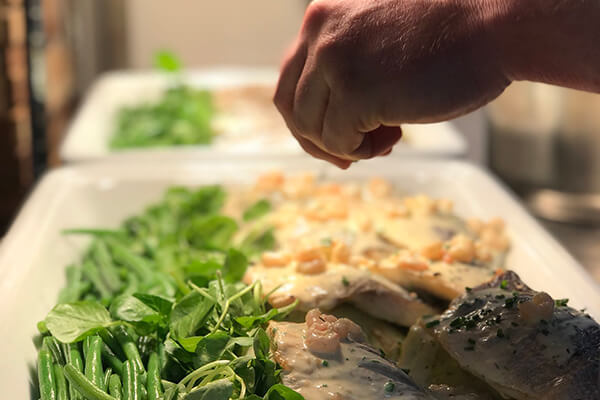 A selection of food which is available on our open courses - varies per venue
Conflict Resolution Training Programme - Morning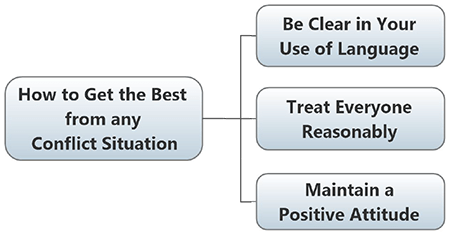 Avoiding conflicts based on misunderstandings
Many conflicts are born of a misunderstanding of an earlier message. By clarifying your original message, you can avoid many errors and misunderstandings.
Clarity of Purpose and Goal Setting
The first thing you must do, is to clarify the goal. You must know what you want and be able to clearly communicate your objectives to others. In addition, you must understand what the other person wants.
The dangers of an ambiguous message
An ambiguous message is one that can be understood in multiple ways. For example, "Send me that document, asap".
Notes on how to eliminate vagueness and ambiguity from your spoken and written communications.
Clarity is a virtue, vagueness is a vice.
How to give a clear, specific message
We will show you eight ways to clarify your message and ensure there can be no conflict, based on misunderstanding.
How are you perceived at work?
Remember that people make judgements about you, based upon everything you say and everything you do.
You have the power to control what you say and do, and therefore you should decide exactly how you want to be perceived and then act accordingly.
The correct and incorrect use of humour
The misuse of humour can be the source of conflict. We will discuss how to properly use humour and the negative effects of the misuse of humour.
How to define the exact meaning of your message
It is important to be able to accurately express your message, in a single sentence. We will show you how to reduce a complex message to its essential terms, so that it can be more easily and correctly understood.
How to deal with a negative personality
Some people are cynical and negative – they call it being realistic. We will show you how to transform your negative cynic, into a critical thinker.
Avoid making negative suggestions, keep them positive
Every time you speak, you create mental images in the mind of your listener, which are then acted upon. Therefore, it is very important to phrase your message, so that the images you create, correspond to the things that you do want. We call this process embedded command.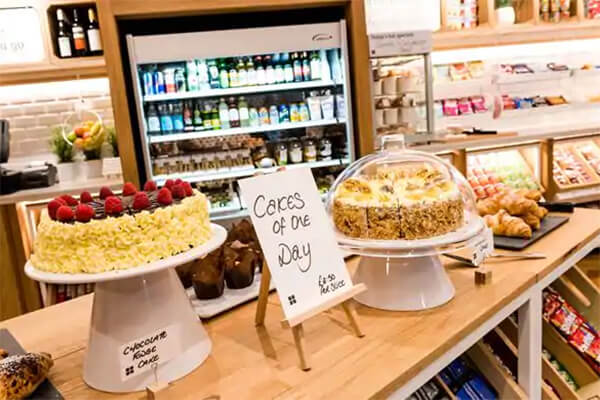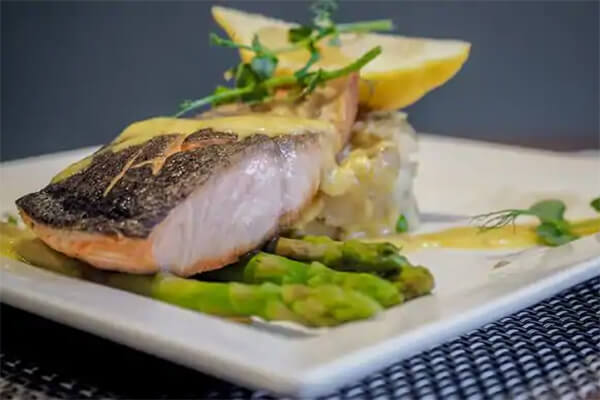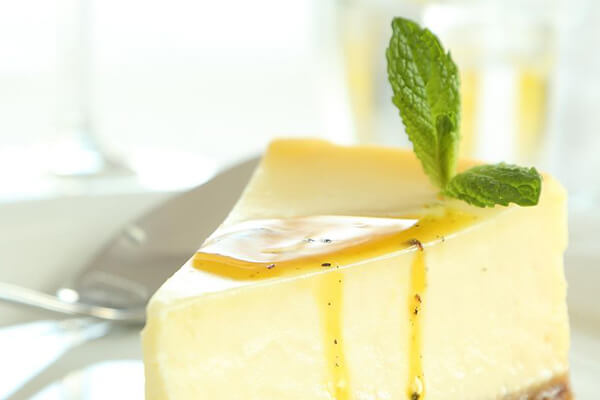 A selection of food which is available on our open courses - varies per venue
Conflict Management Training Programme - Afternoon
Four ways to approach conflict resolution situations

Managing confrontational situations
Conflict is inevitable, since not everybody agrees with your views. How you deal with conflict and confrontation is an important question.
Three common mistakes people make in conflict situations
Many people get too emotional, too quickly.
They argue far too long about what has already happened (the past).
They lose control of their language and make a bad situation, worse.
The proper approach to conflict resolution
We will use reason and objective language to resolve conflict.
What are the principles of rational conflict resolution?
Whilst in conflict, keep your negative emotions under control.
Strictly control your language and don't verbalise your derogatory opinions.
Don't argue about the past, instead negotiate a plan going forward.
Operate according to the facts, not your feelings.
The rational approach to handle conflict and difficult people
Your goal is to modify their behaviour, not "win" the argument
"Nip it in the bud" technique, to quickly handle conflict
Don't use emotional language when dealing with conflict in the workplace
Use objective language
Don't attack their self-image, character, ego or pride
Give them a clear way out of the conflict
Ask them for a specific change in their behaviour
Distinguish reasons from excuses
Don't give concessions to excuse givers
Positively reinforce any positive change in their behaviour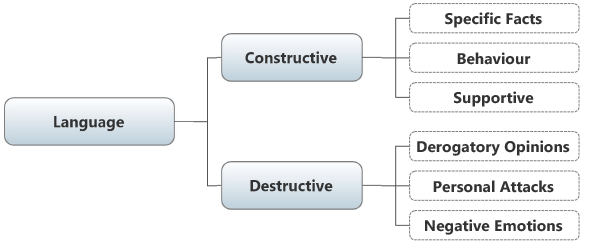 Correct use of body language in conflict situations
In conflict situations it is important to get your body language right.
Learn our Pat Goes Ape formula:
Posture
Appearance
Touch (handshake)
Gestures
Orientation
Expression
Scent
Accessories
Proximity
Eye contact
Proper voice-tone in conflict situations
Volume
Pitch
Pace
Intensity of emotion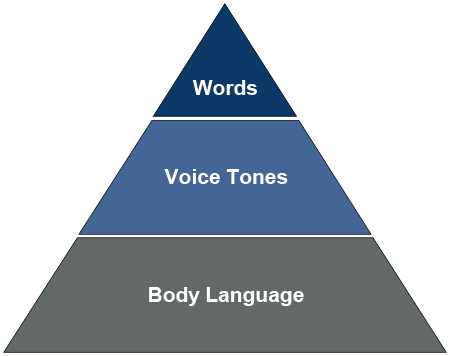 Handle real-life conflict situations
We practice our skills in handling real-life conflict scenarios. You will have the opportunity to present your own problems and we will work out a solution.
Common conflict situations
Interestingly, we all have similar problems when handling other people, for example, dealing with:
Harassment issues
Consistent lateness
Social bully
Inappropriate humour in the workplace
Aggressive behaviour
Poor performance issues
The need for praise and appreciation
The lack of appreciation may be the cause of a conflict situation.
How and when to give praise and appreciation.
Positive reinforcement
Whenever the person makes a move in the right direction, then immediately, "tag it" with a piece of positive reinforcement.
Conflict Management and Resolution Training Summary
Summarise and write your personal development action plan.
The course was clearly set out with content that made you think and opened your eyes. The trainer's presentation was very enjoyable, clear communication and took time to explain aspects that people didn't understand. Moved at a good pace.
Customer Reviews
CPD (Continuing Professional Development) Endorsed Course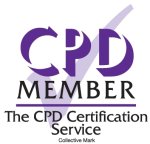 This course, content and delivery has been checked and endorsed by the CPD certification service. They have checked our content training style and organisational methods and venues. CPD have accredited the high quality of our courses.
More information about CPD and The Continuing Professional Development Certification Service can be found here.
In-House Training Course Pricing and Proposal
This course is also available from just £1,950 +VAT per day as a bespoke in-house group training course in the UK and worldwide.
It has been designed to provide a similar experience to our open courses, however we can tailor the content to fit your specific needs. In-House Group training costs from just £1,950 +VAT per day (international training price varies). Plus, hotel accommodation for trainer if necessary. (Premier Inn type: not the Hilton!)
This price includes:
Quality training delivered by an experienced trainer
Full days training
Full colour course handbook
Preparation work
Travel costs and time
Written action plan to take away
Access to our post course portal
Access to our on-line leadership and management decision matrix templates and tools
Plus three months FREE telephone coaching to answer any on-going questions
In-House Proposal Document
Download the in-house training proposal document
Contact Us Today
Please call us on +44 (0)20 3856 3037 to discuss your requirements for the in-house training course.
If you want to know more about any other Management Training Courses, or their suitability for you or a colleague, call us on +44 (0)20 3856 3037.
Course Summary Diagram
This Conflict Management Training course outline is available to download as an A4 poster:
Express an Interest
X
If you feel you would like to attend but cannot yet commit to a secured booking, you can express your interest here.
Email your Manager
X
If you are reading this page with the intention of attending the course, then you may need to 'put forward a case' to a manager who makes the final decision.
So, you may find it beneficial to give your manager this document, which will give all the information needed to make the right decision.
To do this, please enter the manager's email address below and.. take me to your leader!



* Just so you know, we'll add your details to our records.
The Course Training Method
The training method follows this general pattern - the training is very interactive and interesting:
The trainer gives a clear explanation of the point in question with specific examples.
Then, the delegates practice by doing an exercise with each other.
The delegates practice by doing an exercise with the trainer.
All points are supported with full written notes to take away.
Delegates are asked to write down an associated action, for each point made.
(At the end of the day, we have about twenty such actions, from which the delegates choose six which are the most personally meaningful).
Note: we do not believe in placing people in any situation of embarrassment by demanding that they 'perform' in front of the whole group. So you can relax: come on this course and be at ease; ready to learn new skills!
After the course, how can you keep the training-momentum going?
We understand that it is important to keep the momentum of the training going, in the weeks after the course. The ideas and methods that you learnt during the course need to be implemented, not just for the two weeks after the course, but for all time!
In order to make that happen, we will give you continued, on-going support after the training course has finished.
PDF download of the training handbook
Newsletters containing training blogs and articles, which will provide you with ongoing training and good ideas, whenever you need them.
Fun questionnaires that are designed to tease out your strengths and weaknesses and then give you ideas as to how you might improve your performance.
Decision matrices that will allow you to make decisions and prioritise tasks into the correct order.
Summary diagrams and mind maps from the course.
Conflict scripts that give you examples of how the conflict method can be used, in real life situations.
Free eBook the effective leader manager.
Other Popular Courses
You may be interested in one of our other popular courses:
The course was well structured with a good flow of topics which led onto the next topic. I liked the interactive part, working with the other attendees. Thank you for delivering a course with NO power point slides. It was really refreshing. The trainer's presentation was excellent! Informative, engaging, very knowledgeable and the real life examples were excellent.
Customer Reviews
Conflict Management Training Course Summary
Training to help manage workplace conflicts. Learn a Dispute Resolution System to quickly settle conflicts. Settle arguments; manage negative emotions; agree solutions and avoid unnecessary conflicts: ILM CPD approved training.
It is a sad fact that saying one wrong thing can be enough to destroy the whole conversation.
Conflict management training is important because a badly managed conflict in the workplace could cause major damage to the productivity of the whole team.
There are four major types of conflict:
Conflict based upon poor behaviour
Conflict based upon differences of opinion
Conflict based on misunderstandings
Conflict based upon "character clashes"
On this course you will learn to handle all four types.
Conflict resolution training is about developing five major elements of your communication style:
Words
Tone
Body language
Facts
Feelings
When trying to handle a conflict situation, you need to use only the RIGHT words. You must be careful NOT to use the WRONG words. It is a sad fact that saying just one wrong thing will be sufficient to end the whole conversation. On the course, we will extensively cover what is meant by: the RIGHT use of language.
Not only must you use the right words, you must also use the right voice tone and body language.
Voice tones relate to your voice pitch, pace and volume.
Body language refer to the use of facial expression, eye contact, posture and hand gestures.
On this course we will cover the proper use of voice tones and body language.
In addition to voice tones and body language, during dispute resolutions, it is important to get your facts right. If you base your case on guesses, unsupported opinions and rumours then you will lose credibility. We will cover the importance of basing your communication on facts, not guesses.
In addition to getting the facts right, it is essential to get the emotional balance right. If you are too assertive, or if you are not assertive enough, you will not get the effect you want.
We will show you how to use the right amount of assertiveness and therefore get the right result.
On this course you will improve your use of words, voice tones, body language, facts and feelings. You will always get the best result from any conflict situation.
Conflict Management Training Course Quiz
Conflict management training is important because conflict is inevitable.
People are bound to disagree; and that is okay, provided the conflict is resolved quickly and without fuss.
But if the conflict degenerates into a highly charged, Battle of Wills, then conflict can be very costly indeed.
Conflict management training is about ensuring conflicts are managed quickly, professionally and with the minimum of negative emotions.
All conflict managers need specific skills to help them properly manage conflict situations.
Try this course quiz to discover where your conflict resolution skills are strong, and where they are not so strong.
View this page on your computer to complete the quiz!