One Day Conflict Management Training
Learn practical tools that you can use in real-life situations.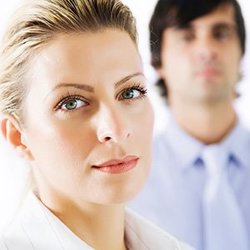 Manage conflicts in the work place; "nip them in the bud" early
For conflict resolution, avoid the use of high emotion, anger or upset
Learn our professional conflict management methods to resolve conflicts quickly
Develop your confidence to handle difficult people and tricky conversations
Learn how to correctly use your voice tone and body language
Learn when it's right to compromise and when it's right to stand your ground
Use praise and appreciation to immediately reinforce any positive changes
Learn in a friendly and relaxed atmosphere with people who are facing similar situations as you.
One Day Course Outline for Conflict Management Training
Day One - Morning
How can you get the best result from any conflict situation?
Always speak clearly, rationally and with a positive attitude
Self-assessment of your strengths and weaknesses
Clarity of purpose. Know what you want
You must know what you want AND what the other wants
Talk about what you can do, not what you cannot do
Distinguish between cynics and critical thinkers
Day One - Afternoon
Use REASON to resolve conflict, not avoidance nor high emotion
Use objective, factual language, not derogatory, emotional language
Be exact in your description of what is wrong
Suggest practical solutions and ask for an agreement
Distinguish reasons from excuses and have a different policy for each
Learn when to compromise and when to stand firm
Use proper body language and voice tones
Give instant praise and appreciation for any concessions or movement
Available Dates and Locations
Guaranteed to Run! Book today in the confidence that your course is guaranteed to run. Read More >
Next Open Course Starts in 48 days, London - Central, places available Book Now >
Please note all our training courses include optional three months FREE telephone coaching to answer any on-going questions.
Course Timings: Start 09:00 - Finish 16:30. Lunch at 13:00, Tea Breaks at 11:00 and 15:00.
6 trainer-led hours, additional 2-3 via post-course portal independent learning
We currently offer training courses in: London, Manchester, Birmingham, Bristol, Maidstone, Kent, Glasgow, Scotland, Leeds, Gloucestershire
The course content was excellent, thorough and well structured. If only I'd had this 15 years ago at the start of my professional career, things might have been a bit easier! The trainer's presentation was very good. Would have been nice to have some time for discussion, but time would make this difficult.
Customer Reviews
About this Conflict Management Training Course
At work, people disagree. And sometimes these disagreements can develop into arguments; creating a conflict situation.
Conflict management is a way of "nipping the problem in the bud" and defusing the situation early-on, before it has time to develop into a deadly battle of wills.
How well do you think you handle conflict situations? Some people mishandle conflict by coming on too strong. Others are not strong enough. Some people run away and hide from all conflict situations.
The best way to resolve conflicts is to be a "rational conflict manager". Use your REASON to resolve conflicts, not by using high emotion nor by attempting to run away and always avoid conflict.
If you want to learn how to develop your skills as a rational conflict manager, then you need to reserve your place on this popular one day training course.
This one day Conflict management training is designed to demonstrate and teach correct conflict management principles: it is designed to help you to manage any conflict situation: It provides a reference point to enable you to deal with conflicts in a clear, rational, assertive, and non-aggressive manner.
Is it true that some people do not manage conflict very well?
Conflict is inevitable and could even be beneficial but ONLY IF it is managed according to correct conflict management principles.
On this course, you will learn exactly how to handle conflict situations and difficult people.
Very interesting when you know! I need to try and use these concepts now. The wrong box/right box presentation, hand gestures, etc were perfect. The Trainer was very informative with excellent communication, so was easy to digest information.
Customer Reviews
Conflict Management Training Course Content
Conflict Management Training - Day One - AM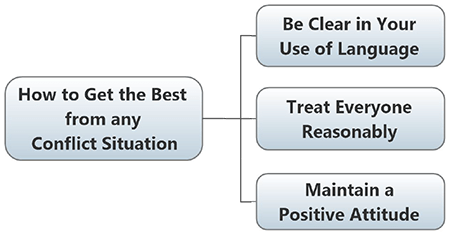 Resolving conflicts that may be based on poor communication.
The need to act from professional principles, not by your feelings or mood.
In order to manage people properly, don't act according to your emotions and your mood. Instead act according to a proper method.
The need for clear communication
The conflict may be based upon miscommunications caused by unclear communication.
Conflict resolution requires clear language, and the accurate use of words.
Impression management
Remember that people make judgements based upon how you present yourself.
How do you want other people to perceive you?
Confident?
Assertive?
Fair?
Decide how you want to be perceived by others, and then act accordingly, even if you don't feel like it.
Communication skills
Clear communication is the goal
Unclear communication is a problem
How to define your meaning and avoid unnecessary miscommunication
There are many words that cause conflict due to their multiple meanings.
It is important to clarify often quoted but ill-defined words. Examples:
Fair – unfair
Attitude problem
Unprofessional
Appropriate dress
Remember that your conflict management skills boil down to your ability to get the words right!
Focus on what CAN BE DONE, not on what cannot be done.
Many people talk for too long about what cannot be done and why it cannot be done.
We need people to talk about what can be done and how it can be done.
Distinguish between legitimate criticism and cynicism
Criticism is legitimate
Cynicism is not
How to distinguish between the legitimate complainer and the negative cynic.
How to improve your listening skills
Managing confrontational situations
Course content was concise and very relevant. Trainer's presentation was very good, put across information extremely well. Very relaxed, good learning environment. Made us feel comfortable.
Customer Reviews
Conflict Management Training - Day One - PM
Four ways to approach conflict situations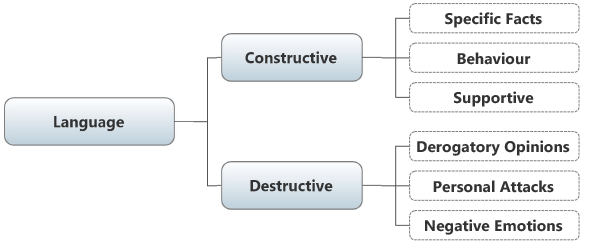 By using the principles of "Reason"- YES
By getting angry and frustrated - No
By getting upset and tearful - No
By ignoring the situation and just hoping that it goes away - No
What are the principles of rational conflict management?
The rest of the course answers that question...
Method one: The quick method
Your goal is to modify their behaviour- not win the argument
"Nip it in the bud" technique
Don't use emotional language
Use objective language
Don't attack their self-image. (Ego or pride)
Give them a clear way out of the conflict
Ask them for a specific change in their behaviour
Distinguish reasons from excuses
Positively reinforce any positive change in their behaviour
If face to face- then watch you own body language posture
Appearance
Touch
Gestures
Expression
Eye contact
Orientation
Proximity
Be aware of your own voice tone:
Volume
Pitch
Pace
Intensity of emotion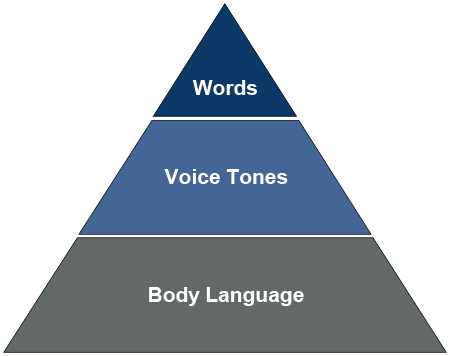 Five practice sessions
We work the system and practice our skills. Learn by doing practical work based examples.
Example conflicts include:
Consistent lateness
Social bully
Inappropriate humour
Aggressive behaviour
Plus; whatever you want to suggest as an example
The need for praise and appreciation
The lack of appreciation may be the cause of a conflict situation.
How and when to give praise and trigger a positive emotional response in the mind of the listener.
Summary and action planning
The course was clearly set out with content that made you think and opened your eyes. The trainer's presentation was very enjoyable, clear communication and took time to explain aspects that people didn't understand. Moved at a good pace.
Customer Reviews
The Course Training Method
The training method follows this general pattern - the training is very interactive and interesting:
The trainer gives a clear explanation of the point in question with specific examples.
Then, the delegates practice by doing an exercise with each other.
The delegates practice by doing an exercise with the trainer.
All points are supported with full written notes to take away.
Delegates are asked to write down an associated action, for each point made.
(At the end of the day, we have about twenty such actions, from which the delegates choose six which are the most personally meaningful).
Note: we do not believe in placing people in any situation of embarrassment by demanding that they 'perform' in front of the whole group. So you can relax: come on this course and be at ease; ready to learn new skills!
CPD (Continuing Professional Development) Endorsed Course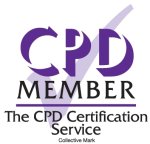 This course, content and delivery has been checked and endorsed by the CPD certification service. They have checked our content training style and organisational methods and venues. CPD have accredited the high quality of our courses.
More information about CPD and The Continuing Professional Development Certification Service can be found here.
Open Training Course Pricing and Availability
You are able to book this course online today.
Guaranteed to Run! Book today in the confidence that your course is guaranteed to run. Read More >
Next Open Course Starts in 48 days, London - Central, places available Book Now >
The open training course costs only £435 +VAT per delegate. For this price we provide:
A full day of quality training
Tea, coffee and cakes
Lunch
Full colour course notes
Written action plan
Certificate
Additional training material by means of monthly updates
Access to the Post Course Portal
Plus, 3 months free telephone coaching
To answer any on-going questions, you will also receive email and telephone support from your trainer after you have attended the course. Whilst you are implementing what you have learned we will be there to help you if you need us for advice, guidance and coaching.
Course Timings
Start 09:00 - Finish 16:30.
Lunch at 13:00, Tea Breaks at 11:00 and 15:00.
6 trainer-led hours, additional 2-3 via post-course portal independent learning.
After the course, how can you keep the training-momentum going?
We understand that it is important to keep the momentum of the training going, in the weeks after the course. The ideas and methods that you learnt during the course need to be implemented, not just for the two weeks after the course, but for all time!
In order to make that happen, we will give you continued, on-going support after the training course has finished. The support comes in the form of the Post Course Portal.
The Post Course Portal is a web page that contains a review of all the course material, plus the following:
Newsletters containing training blogs and articles, which will provide you with ongoing training and good ideas, whenever you need them.
Fun questionnaires that are designed to tease out your strengths and weaknesses and then give you ideas as to how you might improve your performance.
Decision matrices that will allow you to make decisions and prioritise tasks into the correct order.
Summary diagrams and mind maps from the course.
Conflict scripts that give you examples of how the conflict method can be used, in real life situations.
Free eBook the effective leader manager.
In-House Training Course Pricing and Proposal
This course is also available as a bespoke in-house group training course in the UK and worldwide.
We can tailor the content to fit your specific needs. In-House Group training costs from just £1,850 +VAT per day for up to 20 delegates (international training price varies).
This price includes:
Full days training
Full course training manual
Personal written action plans
Access to the post course portal
Three months free telephone coaching
In-House Proposal Document
Download the in-house training proposal document
Contact Us Today
Please call us on +44 020 3856 3008 to discuss your requirements for the in-house training course.
If you want to know more about any other Management Training Courses, or their suitability for you or a colleague, call us on +44 020 3856 3008.
Course Summary Diagram
This Conflict Management Training course outline is available to download as an A4 poster:
Email your Manager
If you are reading this page with the intention of attending the course, then you may need to 'put forward a case' to a manager who makes the final decision.
So, you may find it beneficial to give your manager this document, which will give all the information needed to make the right decision.
To do this, please enter the manager's email address below and.. take me to your leader!



* Just so you know, we'll add your details to our records.
Conflict Management Training Course Quiz
Conflict management training is important because conflict is inevitable.
People are bound to disagree; and that is okay, provided the conflict is resolved quickly and without fuss.
But if the conflict degenerates into a highly charged, Battle of Wills, then conflict can be very costly indeed.
Conflict management training is about ensuring conflicts are managed quickly, professionally and with the minimum of negative emotions.
All conflict managers need specific skills to help them properly manage conflict situations.
Try this course quiz to discover where your conflict skills are strong, and where they are not so strong.
View this page on your computer to complete the quiz!