What is Continuous Improvement Training?
This is a brief overview of the content covered in the one-day course
Big improvements by small changes
Key Question: "How can we constantly get better?"
Continuous improvement is formed of three major parts:



The continuous improvement cycle
Continuous improvement skills
Continuous improvement attitude

What is the Continuous improvement cycle?
Purpose, Plan, Action, Feedback, Change
Clear purpose: What you want
Practical planning: How you plan to achieve it
Action: Implementation of the plan
Feedback: What is going well and what is NOT?
Change: Continuously improve based upon the recent feedback
How to use negative feedback to drive improvements
How to use positive feedback to drive excellence
Specific goals
How to use numbers to specify your meaning
How to define difficult or abstract ideas
How to focus on the CANDO portion of the job
How to overcome resistance from within the team
Continuous improvement attitudes
How a negative attitude can destroy progress
How a positive attitude can accelerate progress
How to change a negative team culture into something more positive
Action Planning
How you can put these ideas into practice
Customer Reviews
The course was very motivating, with the right level of content, delivered in digestible sections. Conflict management - wrong box/right box, this has never been covered in much detail in other internal courses. Trainer was smart and professiona... [Read More] Danielle Williams
The Binding Site
The content was broad and covered a great deal of ground. However there was always time to ask questions and gain further clarity. I've enjoyed every minute! Enthusiastic and dynamic style. Extremely personable and very encouraging. Fabulous!
Kym Routledge
Westbury Academy
Course Overview - Continuous Improvement Training
Your organisation relies upon innovation, exceptional service and strong relationships.
Your mission is to provide the best services and products in the industry.
Your organisation has recently experienced many changes in relation to its organisation. It is still in a state of flux.
With that in mind, you have decided to present, to selected members of your team, a One-day Continuous Improvement Course.
The purpose is to:
Highlight the concepts of Continuous Improvement to the team.
To discover how they may apply the concepts in their daily practice.
To provide a common frame of reference so that they are all "singing from the same hymn sheet."
Learning Outcomes:
Continually improve your team's ability to get better results
Create and sustain a progressive culture
Improve your communication; make it more future focused
Improve your ability to solve problems before they can occur
Banish the "If it aint broke, don't fix it" mentality
Improve your invention, innovation and creativity
Harness the power of continuous improvement
Open Training Course Details and Pricing
A selection of venue photos
For this price we provide:
A full day of quality training
6 additional 2-3 via post-course online independent learning
Cooked lunch, coffee, tea and cakes
Full-colour course handbook, with written action plan
Training certificate
Access to additional free training material after the course
3 months free telephone coaching: Whilst you are implementing what you have learned, if you need to, you can contact us for support and guidance
Book Online Today
Ready to book? You can book this course online today.
If you want to know more about this course, or any other Management Training Courses, or their suitability for you or a colleague, call us on +44 (0)20 3856 3037 or make an enquiry online.
Course Details - Continuous Improvement Training
Morning Session
Introduction - What is continuous improvement?
Continuous improvement is a system of thought and action that ensures the future will be better than the past.
Key Question: "How can we constantly get better results?"
We can get better results only if we engage in a process of continuous improvement.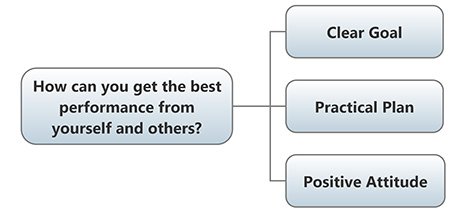 Continuous improvement is formed of three major elements combined
An 8-part method
A set of related Skills
A mind-set, a positive attitude
These elements combine to form a process of innovations which ensures your organisation will achieve all its goals.
Continuous improvement as an 8 Part method
Continuous improvement is a circular method of eight steps that forms a process of non-stop progress.
Continually improve everything you do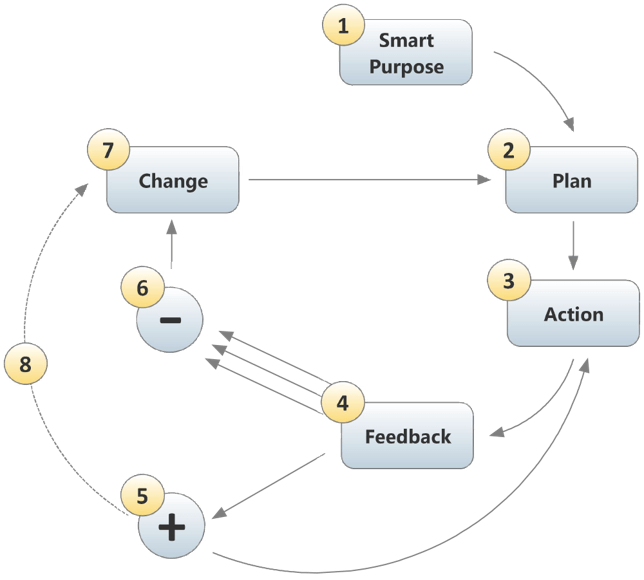 Clarity of Purpose
Clarity of purpose is the starting point of all achievement.
Your purpose is to add value to others, (your clients, colleagues, and stakeholders).
Remember that we succeed to the degree that others value our products and service. You must continually find ways to improve the perceived value of your service to others.
Planning for progress
Continuous improvement implies The P-list activities:
Progressive thinking, progress, prioritisation, predicting potential opportunities, perfecting, prevention of error, preparation, practice, problem solving, prevention, proper protocols, personal initiative.
Progressive Action
How to organise yourself so you get the best from every situation. Find the most efficient use of your time and other resources.
Gather the Feedback
Gather the positive and negative feedback created by your recent actions, use it to inform your next improvement.
Positive feedback
What is going well? Learn from what works. Spread best practice across the whole organisation.
Negative feedback
What has not been going so well? Learn from failure.
Continuous improvement transforms failure into feedback.
Every setback, or defeat contains within it the seeds of an equivalent benefit.
Learn the lessons from every defeat and come back stronger with a better plan.
Change, adapt, improve
Change, adapt and improve upon your current condition
Based upon an analysis of what is not working, find out what needs to improve.
Innovate; take the initiative
Make things better BEFORE you need to.
Perfection may not be possible, but it is worth striving for.
The continuous improvement cycle is an attempt to reach perfection. 
Afternoon Session
Continuous improvement as a skill set
Continuous improvement as a skill set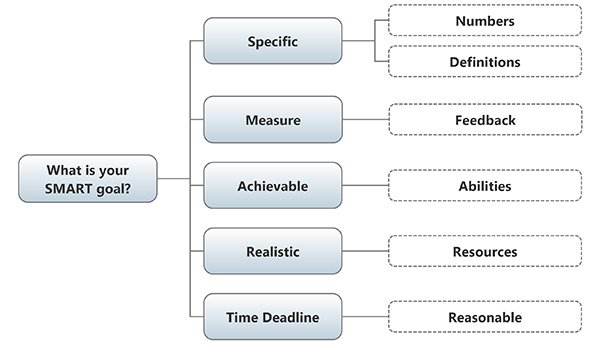 Improved goal setting skills
Why goal setting is vital to your success.
How to set and communicate your goals.
How to discover what your customers want.
What happens if the goal is vague or ambiguously worded?
Improved communication
You need to communicate your message more effectively.
Your communication needs to be clear, accurate, brief and persuasive.
Your goal is to eliminate errors or upsets caused by poor communication.
How to improve the accuracy of your communication and therefore eliminate unnecessary errors.
Improved problem solving and prevention of avoidable error
Your organisation should be problem-solving machine.
Or even better, a problem-prevention machine.
Your success depends upon your ability to solve problems and make the right decisions.
Problem, cause, solution (thinking backwards in time)
Problem, potential implications, countermeasures (projecting forwards in time)
Yes or No? Should we or should we not? decisions
Which one / what kind? decisions
What is the priority order (by value)?
What is the priority order (by logical sequence)?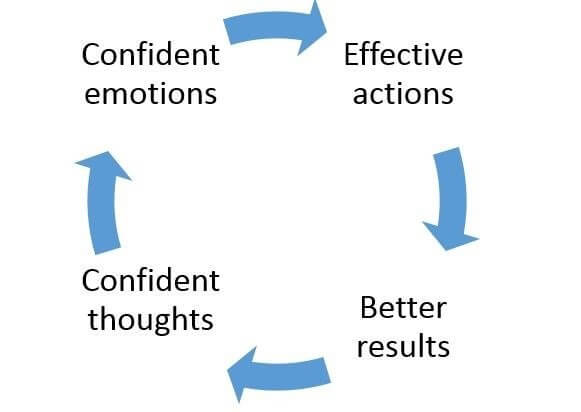 Improved innovation, imagination and creativity
Alexander the Great said, "We will either find a way or make one!"
Improved creativity:
Think outside the box
There is more than one way to skin a cat
Learn from nature
Reframing
Continuous improvement is a mindset
Continuous improvement is a state of mind.
A positive attitude that we call Rational Optimism.
Attitude determines results.
The self-fulfilling prophecy:
How to create and sustain a positive mental attitude, especially during tough times.
Related Articles from our Change Management Blog
Change Management Models
20 November 2018
Change affects every organisation at some stage and it needs to be handled skilfully in order for it to be successful. We take a look at the four change management models that can be used for effective change in business.
Continue Reading >
FAQs
How do I join a Corporate Coach Group course?
To join a Corporate Coach Course, the first thing to do is simply to decide to come.
The second step is to pick the date, and location that you find the most convenient.
The third step is to follow this link to reserve your seat or phone us on 01452 856091.
Is this course offered in-house?
Yes. If you want us present this course in-house, then we are happy to come to your venue.
We will set-up in your training room and run the programme with version of the course that can be tailored to your specific needs and context. Click here for details.
What are the implications of continuous improvement training?
What makes a good continuous improvement manager?
What is the course training method? Is it interactive?
Yes, the training is highly interactive. We don't use a single method; we vary the style.
Sometimes you are working independently, (for example, when you are doing a self-analysis exercise), then later, you will work in pairs.
Then later, we work together in groups.
There is always plenty of interaction.
So, you will never feel bored, and there is NO death by PowerPoint. From beginning to end, you will be fully engaged and involved.
Many delegates tell us how the time seemed to fly by, (which is always a good sign).
You will see that the course content is well designed, easy to understand and apply in practice.
We have made this course very practical, beneficial and crammed with useful knowledge. We are sure you will find this course interesting, well structured, practical and fun.
How do you identify opportunities for improvement?
What kinds of people attend this Continuous Improvement course?
People who attend this course come from organisations that are experiencing a lot of change.
The other delegates who come to this training, all need to know how to get the best performance from themselves and others.
Although the delegates who attend the course are all different, they all share a common goal, to learn and apply new skills.
In-House Training Course Pricing and Proposal
This course is available from just £1,950 +VAT per day as a bespoke in-house group training course in the UK and worldwide.
It has been designed to provide a similar experience to our open courses, however we can tailor the content to fit your specific needs. In-House Group training costs from just £1,950 +VAT per day (international training price varies). Plus, hotel accommodation for trainer if necessary. (Premier Inn type: not the Hilton!)
This price includes:
Quality training delivered by an experienced trainer
Full days training
Full colour course handbook
Preparation work
Travel costs and time
Written action plan to take away
Access to our post course portal
Access to our on-line leadership and management decision matrix templates and tools
Plus three months FREE telephone coaching to answer any on-going questions
In-House Proposal Document
Download the in-house training proposal document
Contact Us Today
Please call us on +44 (0)20 3856 3037 to discuss your requirements for the in-house training course.
If you want to know more about any other Management Training Courses, or their suitability for you or a colleague, call us on +44 (0)20 3856 3037.