Continuous Improvement Training Course
- One Day
Learn practical tools that you can use in real-life situations.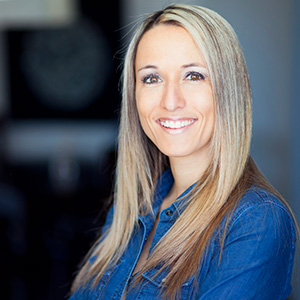 Continually improve your team's ability to get better results
Create and sustain a progressive culture
Improve your communication; make it more future focused
Improve your ability to solve problems before they can occur
Banish the "If it aint broke, don't fix it" mentality
Improve your invention, innovation and creativity
Harness the power of continuous improvement
Learn proven techniques from expert trainers
Learn in a friendly and relaxed atmosphere with people who are facing similar situations as you.
The course content was very good, clear and interesting. Feel like I have a lot of tools in my tool box! The trainer was fun, friendly and a delight. His presentation was easy to understand, engaged in getting to know us. Felt at ease to talk openly.
Customer Reviews
Make an Enquiry
X
If you feel you would like to attend but cannot yet commit to a secured booking, you can express your interest here.
Continuous Improvement Training
You want your team to apply the philosophy of continuous improvement.
But you recognise that many of them only have a dim understanding of what continuous improvement means and what skills it requires.
How can you best instil the philosophy of continuous improvement and teach your team the skills that will allow them to put it into practice?
Arrange for us to present this one-day continuous improvement training, in house.
Your team will learn everything they need to know to make continuous improvement an integral part of your organisation's daily activities.
Contact us today.
Continuous Improvement Training - Course Overview
This is a brief overview of the content covered in the one-day course
For a more in-depth course outline click:
Morning - What is Continuous Improvement?
Big improvements by small changes
Key Question: "How can we constantly get better?"
Continuous improvement is formed of three major parts:



The continuous improvement cycle
Continuous improvement skills
Continuous improvement attitude

What is the Continuous improvement cycle?
Purpose, Plan, Action, Feedback, Change
Clear purpose: What you want
Practical planning: How you plan to achieve it
Action: Implementation of the plan
Feedback: What is going well and what is NOT?
Change: Continuously improve based upon the recent feedback
How to use negative feedback to drive improvements
How to use positive feedback to drive excellence
Afternoon - Improving Communication Skills
Specific goals
How to use numbers to specify your meaning
How to define difficult or abstract ideas
How to focus on the CANDO portion of the job
How to overcome resistance from within the team
Continuous improvement attitudes
How a negative attitude can destroy progress
How a positive attitude can accelerate progress
How to change a negative team culture into something more positive
Action Planning
How you can put these ideas into practice
There were many things I found beneficial, including six primary virtues, goal focus, positive affirmation, conflict management, distinguishing busy from productive, developing a positive mental attitude etc. The trainer was very clear and engaging, with good interaction with the group. Adoptable and accommodating. The practical sessions were useful.
Customer Reviews
In-House Training Course Pricing and Proposal
This course is available from just £1,950 +VAT per day as a bespoke in-house group training course in the UK and worldwide.
It has been designed to provide a similar experience to our open courses, however we can tailor the content to fit your specific needs. In-House Group training costs from just £1,950 +VAT per day (international training price varies). Plus, hotel accommodation for trainer if necessary. (Premier Inn type: not the Hilton!)
This price includes:
Quality training delivered by an experienced trainer
Full days training
Full colour course handbook
Preparation work
Travel costs and time
Written action plan to take away
Access to our post course portal
Access to our on-line leadership and management decision matrix templates and tools
Plus three months FREE telephone coaching to answer any on-going questions
In-House Proposal Document
Download the in-house training proposal document
Contact Us Today
Please call us on +44 (0)20 3856 3037 to discuss your requirements for the in-house training course.
If you want to know more about any other Management Training Courses, or their suitability for you or a colleague, call us on +44 (0)20 3856 3037.
Course content was much wider than I had envisioned. Interesting and applicable to a wide audience. Excellent summary, with a very comprehensive list to refer to. The trainer's presentation was excellent, very organised, friendly and professional.
Customer Reviews