Coaching and Mentoring Training Course - One Day
Learn practical tools that you can use in real-life situations.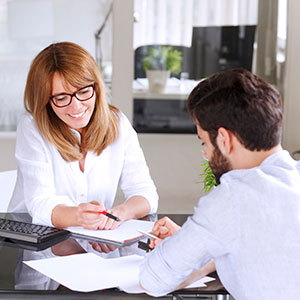 Become a better coach and mentor and help others to achieve their goals
Use questions to guide people; rather than instructions to tell them
Help others to set and achieve worthwhile goals
Encourage others to build plans that will achieve their goals
Develop more confidence in yourself and others
Give "constructive feedback" in a way that inspires positive change
Become a Role Model: Mentors often teach by role modelling
Learn proven techniques from expert trainers
Learn in a friendly and relaxed atmosphere with people who are facing similar situations as you.
I found pretty much all of the content very useful. It made me think about things in a different way. Hopefully will return to this material and use it to keep thinking positively about all the forthcoming challenges. Chris presented very well, both clearly and confidently.
Customer Reviews
Make an Enquiry
X
If you feel you would like to attend but cannot yet commit to a secured booking, you can express your interest here.
Coaching and Mentoring Training
This course will show you how to become a better coach and mentor, by developing a clear communication style and learning how to give feedback in a positive way to build confidence in others. Learn to help others to achieve worthwhile goals, using encouragement and praise to keep them motivated, whilst at the same time acting as a role model.
Coaching and Mentoring Training - Course Overview
This is a brief overview of the content covered in the one-day course
For a more in-depth course outline click:
Morning -
What do you want to gain from this training?
The difference between a coach and a mentor?
A good coach needs to develop excellent communication skills
Help others to set "clear and distinct" goals
Help others to create and sustain a positive mental attitude
Ask more questions, rather than give direct instructions
Afternoon -
Mentor is a role model
Decide how you want to be perceived and act accordingly
Demonstrate the qualities that you want to see in others
Constructive criticism
Appreciation and praise
Get the timing right
This training course was very interesting, the content made me think about being more positive in my working and family life. I think the theories and examples used will be very beneficial to me going forward. The trainer,Chris, was an exceptional trainer with great life experience examples to illustrate his training. He was very engaging as a trainer and interesting.
Customer Reviews
In-House Training Course Pricing and Proposal
This course is available from just £1,950 +VAT per day as a bespoke in-house group training course in the UK and worldwide.
It has been designed to provide a similar experience to our open courses, however we can tailor the content to fit your specific needs. In-House Group training costs from just £1,950 +VAT per day (international training price varies). Plus, hotel accommodation for trainer if necessary. (Premier Inn type: not the Hilton!)
This price includes:
Quality training delivered by an experienced trainer
Full days training
Full colour course handbook
Preparation work
Travel costs and time
Written action plan to take away
Access to our post course portal
Access to our on-line leadership and management decision matrix templates and tools
Plus three months FREE telephone coaching to answer any on-going questions
In-House Proposal Document
Download the in-house training proposal document
Contact Us Today
Please call us on +44 (0)20 3856 3037 to discuss your requirements for the in-house training course.
If you want to know more about any other Management Training Courses, or their suitability for you or a colleague, call us on +44 (0)20 3856 3037.
The course content was very good. Logical order and relevant, with good mix of theory and practical, followed by exercises to cement learning. The trainer was very engaging, sound theory and knowledge, supported with relevant examples of life experience.
Customer Reviews