Coaching and Mentoring Training Course - One Day
Learn practical tools that you can use in real-life situations.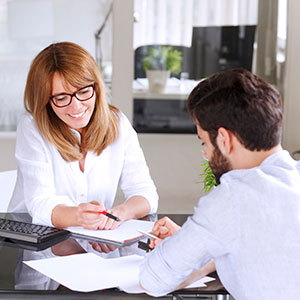 Become a better coach and mentor and help others to achieve their goals
Use questions to guide people; rather than instructions to tell them
Help others to set and achieve worthwhile goals
Encourage others to build plans that will achieve their goals
Develop more confidence in yourself and others
Give "constructive feedback" in a way that inspires positive change
Become a Role Model: Mentors often teach by role modelling
Learn in a friendly and relaxed atmosphere with people who are facing similar situations as you.
I found the course to be informative and I very much enjoyed the day. The number of delegates allowed for a more personal approach which I found helpful. I have taken away some useful tools to handle difficult and confrontational situations, that can be applied not only in the workplace but in life generally. Having access to the post course portal for further support is also a bonus. I found the course tutor, Chris, to be engaging and would definitely consider attending your courses in the future.
Customer Reviews
Coaching and Mentoring Training - One Day Course Overview
Day One - Morning
What do you want to gain from this training?
The difference between a coach and a mentor?
A good coach needs to develop excellent communication skills
Help others to set "clear and distinct" goals
Help others to create and sustain a positive mental attitude
Ask more questions, rather than give direct instructions
Day One - Afternoon
Mentor is a role model
Decide how you want to be perceived and act accordingly
Demonstrate the qualities that you want to see in others
Constructive criticism
Appreciation and praise
Get the timing right
Coaching and Mentoring Training - Day One - AM
Coaching Mentoring - Introductions
How do you get the best from yourself and others?
Develop the following six key mentor - coaching skills:
To develop a definite goal focus
To communicate, teach and inspire
To intelligently build joint plans
To confidently manage emotions during conflict or performance issues
To self-motivate with a positive mental attitude, especially during tough times
To inspire others and create a positive and productive atmosphere in others around you.
To provide clarity of purpose
Clear vision – give the big picture
Develop specific Goals
Goals setting formula has eight parts.
Goal Setting Formula
Name the goal in general terms. (To be more successful at...)
Specify the goal numerically
Specify the goal using a word description
Decide what are the "key measures" that determines whether you are making progress
Identify what additional skills and knowledge you require
Identify what material resources you need, (money, tools, equipment)
Identify the people who can help
Decide what amount of time you need to achieve the goal
Hold yourself to high personal standards- create a "Personal code of conduct."
To succeed, hold yourself to a higher standard.
What are you going to do differently, that will begin to take you towards your goals?
Positive mental attitude: how attitude affects people
Positive mental attitude. Attitude affects final results because attitudes affect actions
Attitudes can be positive or negative
Positive attitudes (optimism, confidence, desire and enthusiasm) tend to create positive results
Negative attitudes (fear, anger, self-doubt, pessimism) tend to create negative results
How to manage your own emotions. (How to direct your own thoughts to create the best emotional balance)
How to create and sustain a positive mental attitude in the minds of others.
Coaching and Mentoring Training - Day One - PM
To communicate with clarity and enthusiasm
Coaching requires accurate language
How to specify your exact meaning
Concentrate on what they DO want, not what they don't want
Develop the Socratic art of questioning. Socrates was the ancient Greek philosopher who developed a method of teaching that was based on asking questions, which would guide the learner to "discover" the right answer)
Giving CONSTRUCTIVE criticism
Most people don't like being corrected: So the good coach is good at giving constructive criticism. Manage their emotions. Proper emotional management requires that you: -
Build-up their self-esteem
Notice whatever is wrong
Show them a better way
Use language that is objective and specific, not emotional and inflammatory
Know when to negotiate and give ground, and when to stand firm
Ten tips for constructive emotional management
The importance of praise and "positive reinforcement".
People need to hear praise, supportive comments, appreciation and positive reinforcement
The good coach encourages others by giving plenty of praise. They motivate the learner by making the learner feel they are making good progress and that their ultimate success is assured.
Notes on the proper use of praise.
Reinforce correct actions
Timing is important. Give immediate praise
The praise should be specific
The praise should be used as evidence of positive personality traits
The praise can be accompanied by a request for more of the same.
Summary and close
The course content was eye-opening for me as a relatively new line manager. There were definitely things that I found myself to be guilty of, so I appreciate the lessons. The examples were very practical and useful, hopefully I will put them to good use on the next occasion. The trainer was very well prepared, enthusiastic, with great stories and examples. Overall, great quality, very comprehensive. Thank you.
Customer Reviews
In-House Training Course Pricing and Proposal
This course is available from just £1,950 +VAT per day as a bespoke in-house group training course in the UK and worldwide.
It has been designed to provide a similar experience to our open courses, however we can tailor the content to fit your specific needs. In-House Group training costs from just £1,950 +VAT per day (international training price varies). Plus, hotel accommodation for trainer if necessary. (Premier Inn type: not the Hilton!)
This price includes:
Quality training delivered by an experienced trainer
Full days training
Full colour course handbook
Preparation work
Travel costs and time
Written action plan to take away
Access to our post course portal
Access to our on-line leadership and management decision matrix templates and tools
Plus three months FREE telephone coaching to answer any on-going questions
In-House Proposal Document
Download the in-house training proposal document
Contact Us Today
Please call us on +44 (0)20 3856 3037 to discuss your requirements for the in-house training course.
If you want to know more about any other Management Training Courses, or their suitability for you or a colleague, call us on +44 (0)20 3856 3037.
Express an Interest
X
If you feel you would like to attend but cannot yet commit to a secured booking, you can express your interest here.
Email your Manager
X
If you are reading this page with the intention of attending the course, then you may need to 'put forward a case' to a manager who makes the final decision.
So, you may find it beneficial to give your manager this document, which will give all the information needed to make the right decision.
To do this, please enter the manager's email address below and.. take me to your leader!



* Just so you know, we'll add your details to our records.
The Course Training Method
The training method follows this general pattern - the training is very interactive and interesting:
The trainer gives a clear explanation of the point in question with specific examples.
Then, the delegates practice by doing an exercise with each other.
The delegates practice by doing an exercise with the trainer.
All points are supported with full written notes to take away.
Delegates are asked to write down an associated action, for each point made.
(At the end of the day, we have about twenty such actions, from which the delegates choose six which are the most personally meaningful).
Note: we do not believe in placing people in any situation of embarrassment by demanding that they 'perform' in front of the whole group. So you can relax: come on this course and be at ease; ready to learn new skills!
After the course, how can you keep the training-momentum going?
We understand that it is important to keep the momentum of the training going, in the weeks after the course. The ideas and methods that you learnt during the course need to be implemented, not just for the two weeks after the course, but for all time!
In order to make that happen, we will give you continued, on-going support after the training course has finished.
PDF download of the training handbook
Newsletters containing training blogs and articles, which will provide you with ongoing training and good ideas, whenever you need them.
Fun questionnaires that are designed to tease out your strengths and weaknesses and then give you ideas as to how you might improve your performance.
Decision matrices that will allow you to make decisions and prioritise tasks into the correct order.
Summary diagrams and mind maps from the course.
Conflict scripts that give you examples of how the conflict method can be used, in real life situations.
Free eBook the effective leader manager.
Other Popular Courses
You may be interested in one of our other popular courses:
Lots of useful models that I can use both in and outside of work. The use of repetition, work in groups and exercises really helped to reinforce what was being learned. A really good course! The trainer was very friendly, positive, engaging and involved everyone, which was excellent.
Customer Reviews
Coaching and Mentoring Training Course Summary
There is a difference between coaching and mentoring.
A coach is a person who gives personalised training that will improve the learner's skills knowledge and technique.
A mentor is similar to a coach; except that a mentor teaches by example; by role-modelling; demonstrating the skills that the learner can then emulate.
To be a coach and a mentor is a privilege and honour.
To be a good coach and mentor requires a high degree of skill.
Coaching and Mentoring Training Course Objectives
Key coaching and mentoring skills: Mentors and coaches have developed multiple answers to this one question: "How can I get the best from myself and others?"
Their answers will include:
Develop clear communication
To be able to use accurate and objective language: Not vague or ambiguous language
How to use encouragement and praise to keep people motivated to learn more
How to give negative feedback in a positive way
Mentors are role models: they demonstrate the standards they hope to inspire in others
A mentor / coach will often ask questions rather than issue commands
The Mentor /coach is able to ask intelligent questions that stimulate right answers, (as opposed to giving answers readymade): This is called the Socratic Method
The Mentor /coach can purposefully build the self-image and confidence of others
The Mentor /coach understand that people act in accordance with their self-image
They purposefully build the levels of goal focus, confidence and knowledge, and they thus will produce improved team performance
The training will be designed to achieve the above-stated goals.