Leadership and Management Training Course - Two Day
Learn practical tools that you can use in real-life situations.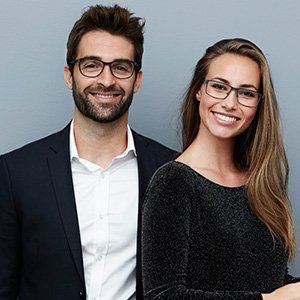 Learn state-of-the-art Leadership and Management techniques
Inspire others to consistently give you their best performance
Communicate your message with greater skill and confidence
Time management skills. Improved planning and delegation will maximise your progress
Handle difficult people, resolve conflicts, more quickly and with less fuss
Develop a higher degree of self-awareness; more self-confidence and more motivation
Inspire a more Productive Team Spirit that will generate your best results - ever
Learn in a friendly and relaxed atmosphere with people who are facing similar situations as you.
Book Now - Open Training Course Pricing and Availability
Next Open Course Starts in 7 days, Birmingham, places available
A selection of venue photos
The open training course costs only £875 +VAT per delegate. For this price we provide:
Two full days of quality training
12 trainer-led hours, additional 2-3 via post-course portal independent learning
Tea, coffee and cakes
Lunch
Full colour course handbook
Written action plan
Certificate
Training articles and newsletters
Access to additional free training material after the course
Plus, 3 months free telephone coaching
To answer any on-going questions, you will also receive email and telephone support from your trainer after you have attended the course. Whilst you are implementing what you have learned we will be there to help you if you need us for advice, guidance and coaching.
All Open Course Dates and Locations
Date
Area
Location
Cost
Availability

June

26 - 27 June 2019
Birmingham
Birmingham etc. venues,

Birmingham (B4 6TB)

£875 +VAT

July

15 - 16 July 2019
Reading
Reading Crowne Plaza,

Reading (RG1 8BD)

£875 +VAT

17 - 18 July 2019
Manchester City
Manchester etc. venues,

Manchester City (M1 3HU)

£875 +VAT

17 - 18 July 2019
London - Central
London etc. venues,

London - Central (W2 2EA)

£875 +VAT

August

7 - 8 August 2019
Birmingham
Birmingham etc. venues,

Birmingham (B4 6TB)

£875 +VAT

19 - 20 August 2019
London - Central
London etc. venues,

London - Central (W2 2EA)

£875 +VAT

September

11 - 12 September 2019
Manchester City
Manchester etc. venues,

Manchester City (M1 3HU)

£875 +VAT

16 - 17 September 2019
Birmingham
Birmingham etc. venues,

Birmingham (B4 6TB)

£875 +VAT

18 - 19 September 2019
London - Central
London etc. venues,

London - Central (W2 2EA)

£775 +VAT

25 - 26 September 2019
Leeds City
Leeds Double Tree,

Leeds City (LS1 4BR)

£775 +VAT

October

7 - 8 October 2019
Luton
Luton Hilton Garden Inn,

Luton (LU2 8DL)

£775 +VAT

14 - 15 October 2019
London - Central
London etc. venues,

London - Central (W2 2EA)

£775 +VAT

21 - 22 October 2019
Reading
Reading Crowne Plaza,

Reading (RG1 8BD)

£775 +VAT

23 - 24 October 2019
Manchester City
Manchester etc. venues,

Manchester City (M1 3HU)

£775 +VAT

November

6 - 7 November 2019
Birmingham
Birmingham etc. venues,

Birmingham (B4 6TB)

£775 +VAT

13 - 14 November 2019
London - Central
London etc. venues,

London - Central (W2 2EA)

£775 +VAT

18 - 19 November 2019
Leeds City
Leeds Double Tree,

Leeds City (LS1 4BR)

£775 +VAT

27 - 28 November 2019
Luton
Luton Hilton Garden Inn,

Luton (LU2 8DL)

£775 +VAT

27 - 28 November 2019
Manchester City
Manchester etc. venues,

Manchester City (M1 3HU)

£775 +VAT

December

2 - 3 December 2019
Birmingham
Birmingham etc. venues,

Birmingham (B4 6TB)

£775 +VAT

9 - 10 December 2019
London - Central
London etc. venues,

London - Central (W2 2EA)

£775 +VAT
This course will be delivered by a trainer from the Corporate Coach Group, at the venues listed above. Select a location above to start booking.
The course was very thought-provoking and well put together, with lots of content and enjoyable. Lessons which can be applied in all areas of life. The trainer was engaging, well informed and presented at exactly the right pace. Thank you.
Customer Reviews
Leadership and Management Training - Two Day Course Overview
Day One - Morning
How can I get the best from myself and others?
Develop the six major-keys of leadership and management



Set specific and realistic goals
Effectively communicate your message
Plan ahead; manage people and time
Manage conflict and poor performance issues
Emotional management; Self-motivation, self-confidence
Inspire a positive mental attitude in the team

How to set and achieve goals
The accurate use of language: Be clear, persuasive and friendly
Clarify your most important words and phrases
Distinguish between "critical-thinking" and "cynicism"
When to ask "Why?" and when not to
Give positively worded instructions
Day One - Afternoon
How can I handle difficult people and poor performance?
Don't emotionalise the conflict: Instead, Rationalise it
Distinguish between their character and their behaviour
Comment only on their behaviour; not their character
Use objective fact-based language
Prepare your message in advance
Distinguish Reasons from Excuses
When to compromise and when not to
Always finish on a positive note
Personal development action plan
Day Two - Morning
Time management training: How can I be more productive?
You must learn to prioritise
Prioritise tasks according to their "Value" and "Deadline pressure"
Distinguish between "Busy work" and "Productive work"
How to negotiate team-priorities
How can I delegate more effectively?
Set clear objectives and track the progress
Delegate the right tasks, to the right person
How to make quick and accurate decision
How can I handle interruptions and distractions?
The 80/20 principle and its application to interruptions
Email management using the 80/20 principle
Summary: How can I better manage my time?
Day Two - Afternoon
How can I develop a positive mental attitude?
How your mental attitude affects results
Everything you say emotionally affects other people
Conversation control: Use words in constructive ways
How can I inspire and motivate myself and others?
Purposefully inspire more optimism: Do it on purpose
Purposefully eliminate fear and replace it with confidence
Apply the Continuous improvement cycle
How can we solve our problems?
Transform "problems" into "learning experiences"
Ask and answer the eight "success formula" questions
Make rapid progress by applying the principles
Action plan, final summary, close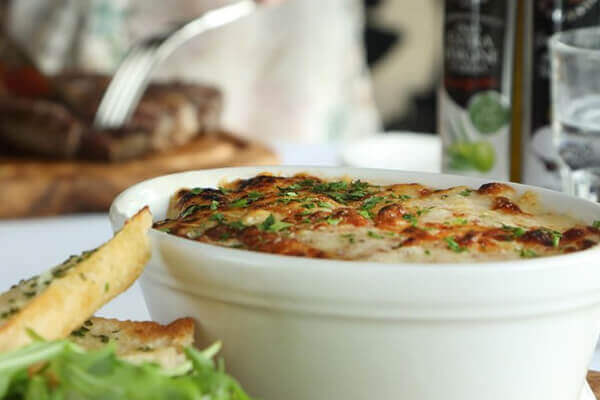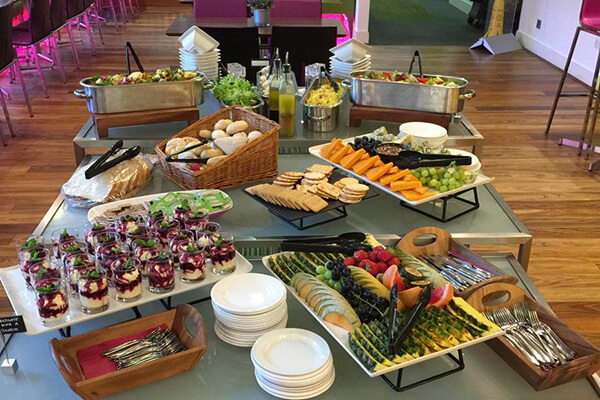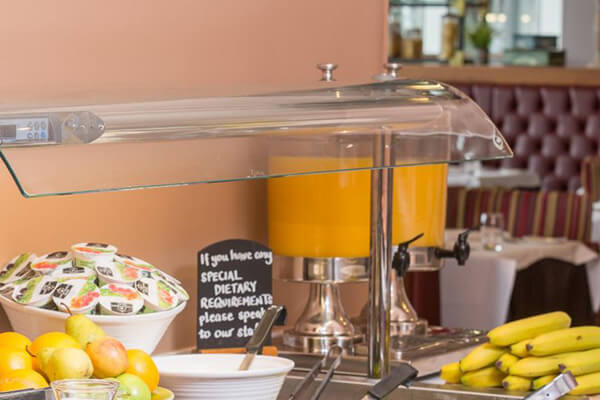 A selection of food which is available on our open courses - varies per venue
Leadership and Management Training - Day One - AM
Definition: What is leadership training?
Leadership training is about developing a set of specific attitudes, behaviours and skills which, when applied, allow you to perform on a much higher level as a leader manager.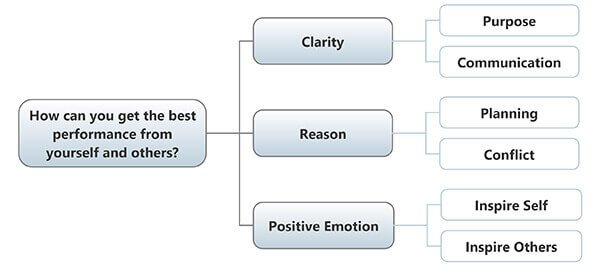 How do you get the best from yourself and others?
To get the best performance from yourself and others, we all need to develop these six leadership abilities:
Set and achieve specific goals
Communicate with clarity, confidence and persuasiveness
Properly plan, prioritise and delegate your work
Manage difficult conversations and conflict situations
Motivate and inspire yourself, so that you always feel strong and confident
Motivate and inspire other people and create a productive work-atmosphere
Develop your leadership management style
The most important thing is to have a clear vision for the future, and a clear goal focus.
If we agree that success means, "the achievement of your goals", then goal focus is the most important quality of the successful leader manager.
How to set goals, using the eight-part SMART goal-setting formula
Most people know the SMART target model, but most don't use it because it is too abstract.
We need to make SMART more useable. Eight-part SMART makes goal-setting a learnable set of eight questions.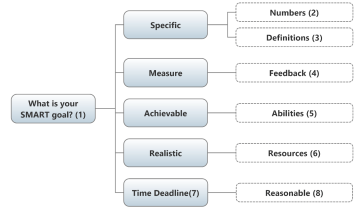 Exercise: Develop your skills by doing a real life, practical, goal setting example.
Asking the right questions:
Ask questions that relate to your goals and how you can achieve them. How to use the eight-part SMART questions as a delegation tool.
Leadership Styles: Decide how you want to be perceived
Every day, you leave impressions in the minds of others. What impression do you want to leave in their mind? How do you want others in your organisation to perceive you? What qualities do you want to be known for? Do you want to be motivating and inspiring and have a great leadership style?
Exercise: Develop your skills by doing a practical example of "Impression management".
The proper use of humour
Humour is a double-edged sword. Humour can work both for you and against you.
How can humour work to add value to yourself and the rest of the team?
Have you seen the misuse of humour cause problems (particularly in a team leadership situation)?
What is the correct use of humour?
What is the misuse of humour?
Exercise: Develop your leadership skills by doing practical examples.
How to communicate with greater clarity
Leader-managers must NOT give any ambiguous or vague instructions. They should have a clear, rational leadership style.
Leader-managers must know how to communicate their message with clarity and accuracy. There must be no misunderstanding of the meaning of the message.
How to create definitions of all your key terms, using the C.G.4.D method.
Exercise: Develop your communication skills by doing practical examples.
Affirmative or negative language
Affirmative language is talking about what you CAN and WILL do
Negative language is talking about what you CANNOT or WON'T do
Non-leaders spend too much time talking about what they won't do
Leaders spend most their time talking about what they will do
Exercise: Develop your skills in transforming the conversation from the negative to the affirmative
Learn the Language of a Leader.
Positive v negative suggestions
We influence each other by the way we speak. Unfortunately, we sometimes accidently give negative suggestions in the form of negative commands. For example: DON'T PANIC! is a suggestion to PANIC.
Stop giving negative suggestions and be much more conscious of the way you word your message, suggesting only positive images to the mind. Talk about what you want, not what you don't want.
Ensure that the last thing you say to them is WHAT YOU DO WANT.
Exercise: Develop your leadership communication skills by practical examples.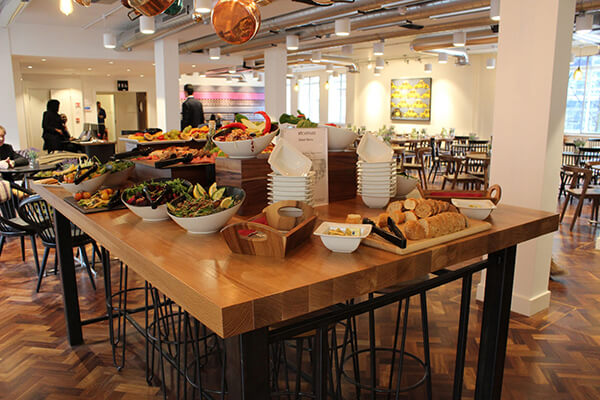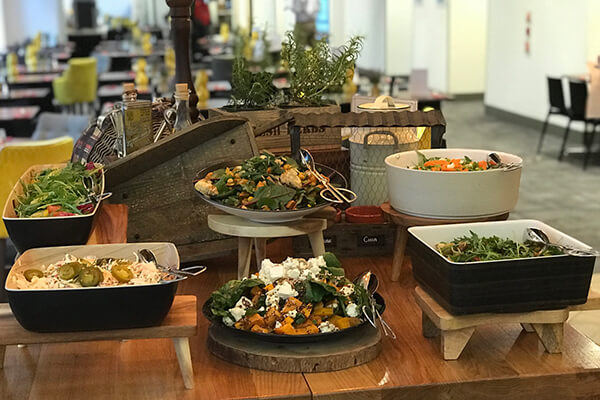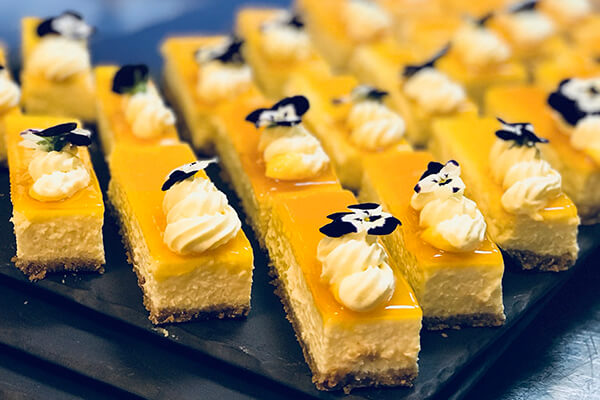 A selection of food which is available on our open courses - varies per venue
Leadership and Management Training - Day One - PM
Conflict Management Training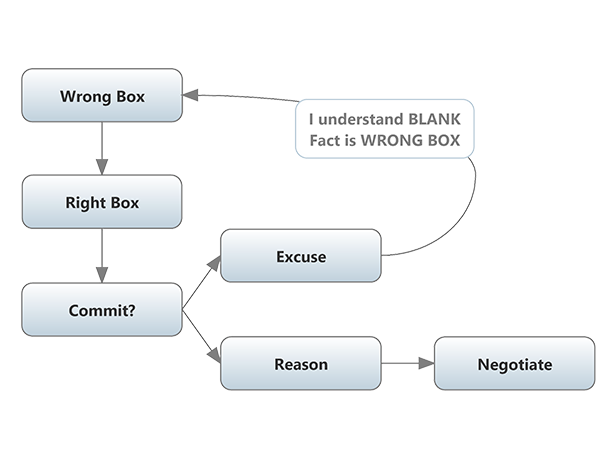 Because other people don't share your views, occasional conflict is inevitable.
Therefore, how you handle conflict is important.
How to handle difficult conversations
Use reason and logic to resolve conflict; not anger, tears or upset
How to nip conflict "in the bud", before it escalates into something more serious
Know when to compromise and when to "hold the line" and not compromise
Proper conflict management methods
Always protect their "self-concept". Never criticise their character. If you attack their character, you will make a bad situation worse. Be careful how you verbalise your message.
Be objective and specific, not emotional and opinionated. The difference between objective language and subjective language. When in conflict, use objective language.
Tell them precisely what is wrong, in non-emotional terms.
Suggest a way out of the conflict situation, by proposing your solution.
Ask them to commit to your solution or give a reason why not.
Distinguish between reasons and excuses for not doing something and have a different policy for each.
Know when to negotiate and when not to.
Give "positive reinforcement" for every step forward.
Real-life conflict situations
Exercise: How would you manage these five real life situations?
Tips for constructive conflict management situations
Summary of key points.
Learned NEW techniques that can be used in some particular situations (wrong box/write box). Refreshed my knowledge/previous trainings about SMART goals, planning and time management. The trainer's presentation was interesting, different and focused.
Customer Reviews
Leadership and Management Training - Day Two - AM
Time Management Training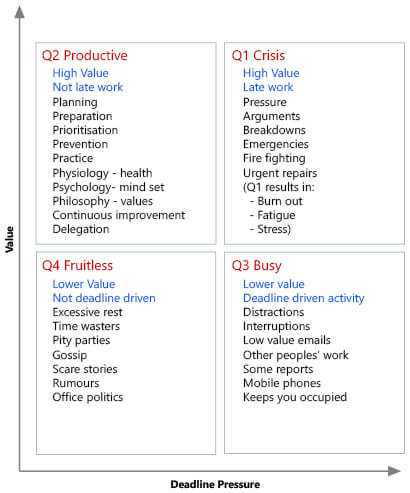 Time management is the art of doing the most valuable things, in the most efficient order. Time managers do not do the easiest, or most pleasant things first, they do the most valuable tasks first.
What is the most valuable use of your time, right now?
Use the two principles of "deadline pressure" and "value" as key indicators.
Q1 Crisis: High value, late work
Q2 Productive: High value: preparation, prevention and planning
Q3 Busy: Low value busy-work
Q4 Fruitless: Waste of time activities, gossip
Distinguish between being "Busy" and being "Productive"
The danger is you become so busy, that you are no longer productive. Our enemy is the busy, but non-productive days.
Time wasters SOS - Self, Others, Systems
Self: Your own bad habits steal your time
Others: Other people who steal your time
Systems: Inefficient work systems
Time Management Exercise
What can you do to minimise the damage done by SOS?
Time management questionnaire
Questions designed to tease-out exactly how you could improve your time management skills.
Delegation
Definition: Delegation is the act of entrusting a task to another.
Delegate the right task, to the right person, in the right way.
Exercise: What are the right reasons to delegate? What are the wrong reasons to delegate?
Effective Delegation
How to delegate tasks. Use the same formula we used to set goals.
Review of goal-setting notes. 8 Part SMART.
Why people are afraid to delegate
Four reasons why people who should delegate, sometimes don't.
Effective Prioritisation
Definition: The art of putting tasks in the right order.
Prioritise your tasks by means of a decision matrix.
Five Types of decision matrix
Priority decision matrix 1: Prioritise by value
Priority decision matrix 2: Prioritise by logical sequence
Yes or No decision: Should I or Should I not?
If yes, then which one, what kind?
One problem – three causes – six solutions mapping
What are the advantages of using a structured approach to decision making?
Managing Interruptions
You are continually peppered by interruptions, which you need to effectively manage.
Strive to make the maximum progress, in the minimum time, without causing offence to anyone.
Managing Interruptions by means of the 80/20 Principle
The 80/20 principle (the Pareto Principle) states that 80% of the value comes from 20% of the content. 80% of the value of the interruption will be in 20% or less of what they say. Your task is to quickly discover the 20% of their message which contains 100% of the value.
You need to work out a formula of words that works for you.
How to use the Pareto 80-20 rule in conversations
How are you going to get the maximum benefit from any interruption, in the minimum amount of time, without causing offence?
How can I improve my management of emails?
Emails can be a distraction. How to minimise the problem - we will discuss how you can get the best from emails.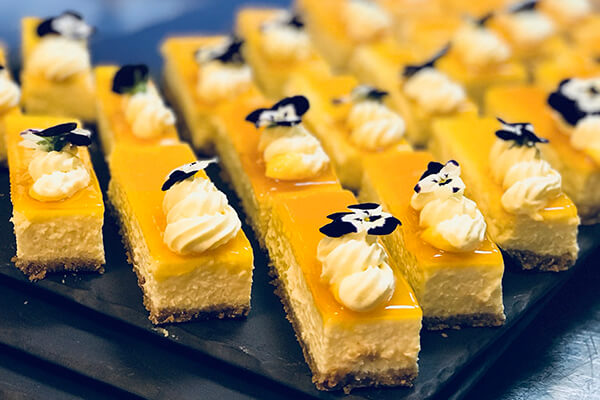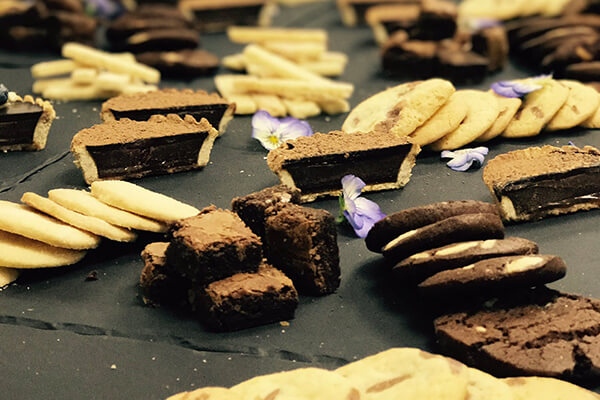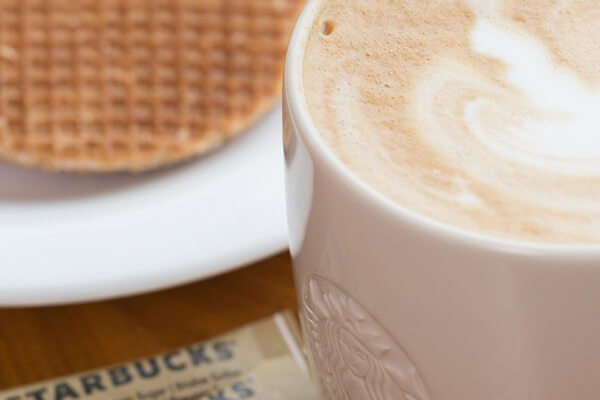 A selection of food which is available on our open courses - varies per venue
Leadership and Management Training - Day Two - PM
Inspirational Leadership
Manage how you feel, then you can improve your productivity
Positive mental attitude and how it affects tangible results.
Your productivity is dependent on the quality of your actions.
The qualities of your actions are dependent on how you feel.
If you feel demotivated and weak, you won't be very productive
If you feel motivated and strong, you will work well and be more productive
If you can manage how you feel, then you can improve your productivity.
Mindfulness and Emotional Management
Your feelings affect your results, because your feelings affect your actions.
Positive mental attitude: how it works
Positive mental attitude techniques: controlling the content of your own mind
Control the content of your conversations
Control the content of other peoples' conversations
How to use your words to raise team spirit and improve the work atmosphere
Healthy Mind and Healthy Body
Your feelings are affected by the physical state of your body and your environment.
How to manage your stress, mood and energy levels.
The Success Formula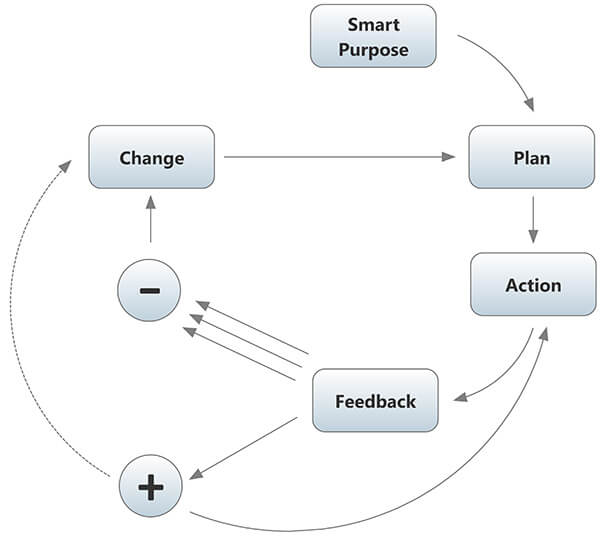 All successful action can be described by a simple five-part formula:
Clear goal – purpose
Formulate your best plan in writing
Take consistent action
Gather and evaluate the feedback, both positive and negative
Make progress by continually adapting and evolving the plan
Failure Formula
All failures can be attributed to the opposite of success formula:
Indecision or unclear targets
No written plan - wing it
Procrastination or laziness
Become disheartened in the face of setbacks and disappointments
Stand still. Failure to adapt and change
The value of "Critical Feedback"
The role of negative feedback in success
Forms of feedback: constructive and destructive
How to ensure your negative feedback is constructive
How to make your team more successful
Tips on how to instil the success formula into every member of the team.
Leadership and Management Training Summary
How to implement the six major leadership skills.
To set and achieve goals
To communicate clearly
To manage time and prioritise work
To manage conflict and handle difficult people
To create and sustain a positive mental attitude, especially during tough times
To inspire others and create a positive, productive atmosphere
A great synopsis of do's and don'ts and toolbox for leadership and professional development, thoughtfully and methodically presented, with validation of learning at each stage. Passionate anecdotal presentation which draws positive enthusiasm from course attendees. Thank you.
Customer Reviews
CPD (Continuing Professional Development) Endorsed Course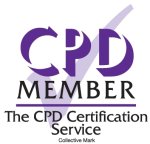 This course, content and delivery has been checked and endorsed by the CPD certification service. They have checked our content training style and organisational methods and venues. CPD have accredited the high quality of our courses.
More information about CPD and The Continuing Professional Development Certification Service can be found here.
In-House Training Course Pricing and Proposal
This course is also available from just £1,950 +VAT per day as a bespoke in-house group training course in the UK and worldwide.
It has been designed to provide a similar experience to our open courses, however we can tailor the content to fit your specific needs. In-House Group training costs from just £1,950 +VAT per day (international training price varies). Plus, hotel accommodation for trainer if necessary. (Premier Inn type: not the Hilton!)
This price includes:
Quality training delivered by an experienced trainer
Full days training
Full colour course handbook
Preparation work
Travel costs and time
Written action plan to take away
Access to our post course portal
Access to our on-line leadership and management decision matrix templates and tools
Plus three months FREE telephone coaching to answer any on-going questions
In-House Proposal Document
Download the in-house training proposal document
Contact Us Today
Please call us on +44 (0)20 3856 3037 to discuss your requirements for the in-house training course.
If you want to know more about any other Management Training Courses, or their suitability for you or a colleague, call us on +44 (0)20 3856 3037.
Course Summary Diagram
This Leadership and Management Training course outline is available to download as an A4 poster:
Express an Interest
X
If you feel you would like to attend but cannot yet commit to a secured booking, you can express your interest here.
Email your Manager
X
If you are reading this page with the intention of attending the course, then you may need to 'put forward a case' to a manager who makes the final decision.
So, you may find it beneficial to give your manager this document, which will give all the information needed to make the right decision.
To do this, please enter the manager's email address below and.. take me to your leader!



* Just so you know, we'll add your details to our records.
The Course Training Method
The training method follows this general pattern - the training is very interactive and interesting:
The trainer gives a clear explanation of the point in question with specific examples.
Then, the delegates practice by doing an exercise with each other.
The delegates practice by doing an exercise with the trainer.
All points are supported with full written notes to take away.
Delegates are asked to write down an associated action, for each point made.
(At the end of the day, we have about twenty such actions, from which the delegates choose six which are the most personally meaningful).
Note: we do not believe in placing people in any situation of embarrassment by demanding that they 'perform' in front of the whole group. So you can relax: come on this course and be at ease; ready to learn new skills!
After the course, how can you keep the training-momentum going?
We understand that it is important to keep the momentum of the training going, in the weeks after the course. The ideas and methods that you learnt during the course need to be implemented, not just for the two weeks after the course, but for all time!
In order to make that happen, we will give you continued, on-going support after the training course has finished.
PDF download of the training handbook
Newsletters containing training blogs and articles, which will provide you with ongoing training and good ideas, whenever you need them.
Fun questionnaires that are designed to tease out your strengths and weaknesses and then give you ideas as to how you might improve your performance.
Decision matrices that will allow you to make decisions and prioritise tasks into the correct order.
Summary diagrams and mind maps from the course.
Conflict scripts that give you examples of how the conflict method can be used, in real life situations.
Free eBook the effective leader manager.
Other Popular Courses
You may be interested in one of our other popular courses:
It's difficult to highlight just one aspect that was most beneficial. The action plan has given me much food for thought and is a great way of putting into practice what I have learnt. Excellent presentation. Kept me engaged and enthusiastic throughout. I will recommend to the team back at the office.
Customer Reviews
Leadership and Management Course Summary
Training to improve your leadership and management styles. Set and communicate a clear vision. Improve your interpersonal communication, planning, prioritisation and problem-solving skills. Effectively manage performance issues; develop more self-confidence. Endorsed by ILM and CPD.
The purpose of this professional development course is to provide practical guidance to people who are in leadership / management positions but who have had only a limited amount of training, on how to be an effective leader manager.
Most managers evolve into leadership roles: they were originally employed on the basis of their technical knowledge and experience, and NOT for their innate leadership skills.
As a result of this lack of management training, some team leaders make mistakes in the way they relate to others, and these mistakes may create problems within the team.
In addition to technical excellence, your team leaders need to perform as inspirational leader-mangers; which means they need to have additional leadership management skills, such as:
self-confidence, self-motivation
motivating and inspiring others
communication skills (speaking, writing, listening skills)
handling conflict and performance management skills
time management / planning and preparation
decision making skills
prioritisation and delegation skills
problem solving skills
This two-day leadership development training programme is designed to provide practical training solutions (i.e. to show you exactly what to do; and what NOT to do) in order to get the best performance from yourself, and others.
The course is full of real-life examples. You will learn real-world techniques that will give you a "frame of reference" to develop your personal leadership style.
This leadership and management development programme will help you to develop a productive, professional approach to people management. It will help you to eliminate any weaknesses in your performance as a leader and replace them with a set of solid skills. There will be less chance of disunity; and more chance of creating a more harmonious and productive team.
Leadership and Management Training Course Quiz
All successful leader-managers share the same six qualities. Namely:
Goal Focus
Clear confident communication
Exceptional planning skills
Advanced conflict management skills
High degree of self-confidence and self-control
The ability to inspire others - a good team leader
Every leadership and management skill can be subsumed into these six main categories. Please answer the following six questions to discover where you are strong, and where you are not so strong.
View this page on your computer to complete the quiz!