Inspirational Leadership Training Course - Two Day
Learn practical tools that you can use in real-life situations.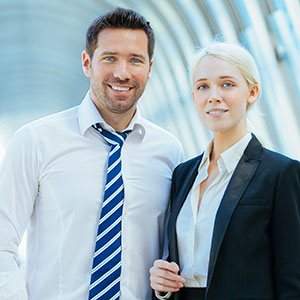 Learn the secrets used by all inspirational leaders
Develop an optimistic vision that will motivate your team
Decide how you want to be perceived and act accordingly
Learn the "Language of leadership"
Develop plans that will achieve the vision
Handle conflict within the team
Learn how to inspire yourself first, then inspire others
Learn proven techniques from expert trainers
Learn in a friendly and relaxed atmosphere with people who are facing similar situations as you.
The course was what I wanted and really liked the examples in each topic, as they help you understand. The tools look and feel powerful and advice feels practical. The trainer's style, energy, passion was top-notch. The material is great. The idea for us to write down action items is really good.
Customer Reviews
Make an Enquiry
X
If you feel you would like to attend but cannot yet commit to a secured booking, you can express your interest here.
Inspirational Leadership Training
Learn the secrets of great inspirational leaders. This course will show you how to develop an optimistic vision and make plans to meet the goal. Identify and eliminate negative emotions and inspire your team to be more productive. Develop key skills to become an inspirational leader and get the best performance from yourself and your team.
Day One - Inspirational Leadership Training - Course Overview
Your future relies on successful leadership.
Successful leadership is the result of consistently applying a limited number of leadership skills. This course will help you to identify the key leadership skills and integrate them into your daily habits.
This is a brief overview of the content covered in Day One.
For a more in-depth course outline click:
Morning -
How to inspire the best performance from yourself and others
Goals are the starting point of all achievement
How to set valuable, specific and worthwhile goals
The difference between a leader and a manager
The role of logic in leadership
Focus on what can be done, (not on what cannot be done)
Avoid negative commands: Give only positive commands
Afternoon -
Handle difficult people
Never attack their personality
Only comment on behaviours, never personality
Agree on corrective actions
Gain commitment to improving performance
Use praise and appreciation
Day Two - Inspirational Leadership Training - Course Overview
This is a brief overview of the content covered in Day Two.
For a more in-depth course outline click:
Morning -
The difference between busy and productive work
What is wrong with busy work
How to make the team more productive, not just busier
How to improve your email management
How to Work smarter not harder
Problem-solving and decision-making
Afternoon -
How mental attitude can improve performance
Create and sustain positive attitude
Conversation control
Continuous improvement
Change management
Personal performance planning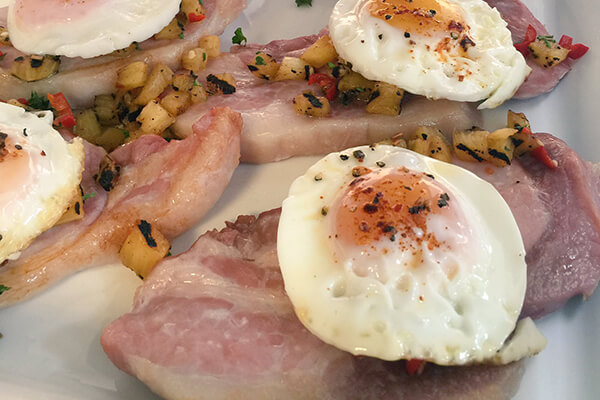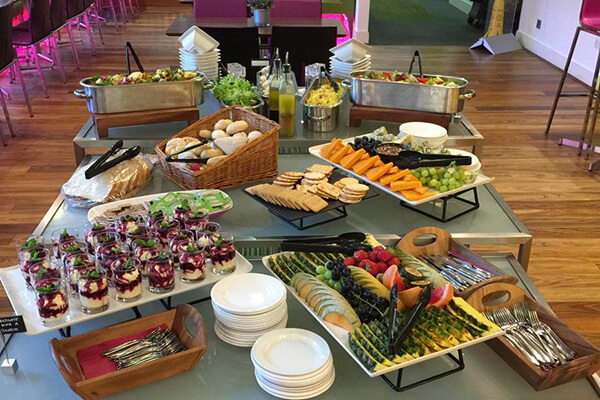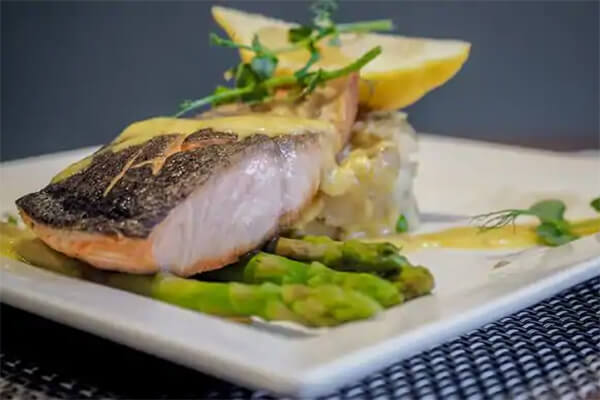 A selection of food which is available on our open courses - varies per venue
Book Now - Open Training Course Pricing and Availability
A selection of venue photos
The Inspirational Leadership open training course costs only £875 +VAT per delegate.
For this price we provide:
Two full days of quality training
12 trainer-led hours, additional 2-3 via post-course portal independent learning
Tea, coffee and cakes
Lunch
Full colour course handbook
Written action plan
Certificate
Training articles and newsletters
Access to additional free training material after the course
Plus, 3 months free telephone coaching
To answer any on-going questions, you will also receive email and telephone support from your trainer after you have attended the course. Whilst you are implementing what you have learned we will be there to help you if you need us for advice, guidance and coaching.
Next Open Course Dates
More dates and locations are available -
The course content was interesting, and I found it very useful and motivating. I have learnt a lot and feel confident about putting this into practise. Chris is a very good trainer, who kept my interest and attention throughout the course. Good use of personal anecdotes brought real life situations into the learning.
Customer Reviews
In-House Training Course Pricing and Proposal
This course is also available from just £1,950 +VAT per day as a bespoke in-house group training course in the UK and worldwide.
It has been designed to provide a similar experience to our open courses, however we can tailor the content to fit your specific needs. In-House Group training costs from just £1,950 +VAT per day (international training price varies). Plus, hotel accommodation for trainer if necessary. (Premier Inn type: not the Hilton!)
This price includes:
Quality training delivered by an experienced trainer
Full days training
Full colour course handbook
Preparation work
Travel costs and time
Written action plan to take away
Access to our post course portal
Access to our on-line leadership and management decision matrix templates and tools
Plus three months FREE telephone coaching to answer any on-going questions
Contact Us Today
Please call us on +44 (0)20 3856 3037 to discuss your requirements for the in-house training course.
If you want to know more about any other Management Training Courses, or their suitability for you or a colleague, call us on +44 (0)20 3856 3037.
Great course, packed with practical applications that I will definitely be using in both my work and personal life. Food for thought! Very well prepared and engaging. I like the use of real life examples to highlight types of behaviour both in myself and others. As this meant Alison was giving context to the points. Simple and easy to digest.
Customer Reviews