Build A Course
Learn practical tools that you can use in real-life situations.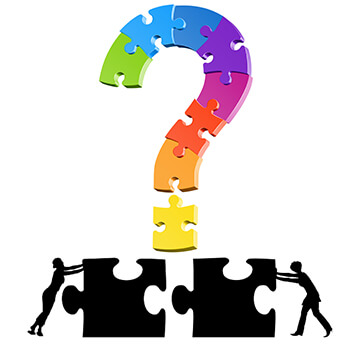 Build your own in-house training programme
Look at the menu of half-day training modules
Select those modules that best match your training needs
Connect them to form a training programme that achieves your desired outcome
Work with us to adapt and tailor the content to make it an exact match
Your course is delivered at your venue by an expert trainer
Help your organisation get the best results from training
Learn in a friendly and relaxed atmosphere with people who are facing similar situations as you.
Create Your Own Bespoke In-house Training Course
You can build your own in-house training programmes which will exactly match your teams' specific training needs.
Below you will find a selection of half-day modules, from which you can choose any combination. Your unique combination will be delivered at your venue, by one of our expert trainers.
Just take three simple steps:
1 - Choose from the menu
Look at the list of half-day training modules.
Each half-day module is a "standalone unit" which you can connect to any other unit in order to create whatever combination you think is best for your team.
2 - Combine and create
Create any combination of units in order to construct any number of full-days training that best suits your team's unique training needs.
When you have selected the content, we will contact you to fine-tune the course.
3 - Fine tune the content and deliver it to the team
When we fully understand your current situation, we will fine-tune the content, so that we create a bespoke course, containing real-life examples and exercises that match your team's daily experience.
Together, we will make the course precisely match the training needs of your delegates so that your organisation obtains the maximum benefit.
Hugely valuable, I have gained insights and tools to equip myself to hopefully aid in becoming a better leader. I feel I need to read more course content soon to imbed my understanding. Trainer presentation was brilliant! Kept us going. Hugely knowledgeable and entertaining. Fantastic presentation. Inspirational!
Customer Reviews
Course Modules
Click a module's title to read more detail.
Goal Achievement and Leadership Skills
How to set and achieve goals
Your organisation exists to achieve its goals. Setting the goal is the first step to achieving it.
Setting the goal and communicating it to all those who need to know, is the first and most important task of the leadership and management team.
This module will show you how to set, communicate and achieve valuable goals.
Leadership Skills
Leadership is not an innate attribute given to a select few. Instead, it is a set of learnable skills that can be mastered by anyone.
This module explains how to use the four major keys to leadership:
Create a compelling vision
Develop convincing communication
Formulate a practical strategy
Become an inspirational role model
The focus of this module is how leadership skills can be learned and applied in the workplace.
Continuous Improvement
Continuous improvement is the bedrock of all successful organisations.
We will explore the ways to embed the culture of continuous improvement, into the heart of the team.
Change Management
Change is upon us and needs to be managed. Many people fear and resist change. They need to be encouraged to embrace it, to use change to their advantage. This module is about using change constructively.
Coaching and Mentoring Skills
As a leader, you may need to become a coach and mentor to your less experienced colleagues. We will discover the skills needed to be a successful coach and mentor, so that you can effectively pass-on your experience to the next generation.
Effective Communication
Communicating with Clarity, Conviction and Persuasion
You must communicate your message so that you are clearly understood, and convincing.
This module will cover how to communicate in a way that is clearly understood, convincing and credible, as well as motivating and inspiring.
Face to Face Communication Skills
When you are communicating face to face, you have three channels open; your words, voice tones and body language. You need to have both good content and good style.
We will investigate how to get the best from all three channels.
Impression Management
How to make the right impression.
People don't respond to the real you. Instead, they respond to the impression they form of you, in their mind.
The impression is based upon three things: everything you say, everything you do and their own personality, likes, dislikes and preconceptions. You can't control the other persons preconceptions, but you can control what you say and do.
Your need to raise the chances of you leaving a positive impression in the mind of your listener.
We investigate how you can always leave the best impression of yourself and your organisation in the minds of others.
Sales Training and Handling Customer Complaints
Your organisation needs clients. Therefore, you need to know something about sales skills. We will investigate six sales skills and customer handling skills:
Making first contact
Building rapport
Investigating their needs
Presentation of produce or service
Close the sale
Handling complains, objections and other problems
Successful Presentations
You may need to make presentations in a professional context. We will investigate the proper planning, preparation and communication skills you need to make your presentation a spectacular success.
Impressive Business Writing Skills
Much of your professional communication is in the written form. In order to successfully communicate your message, you need your writing to be clear, accurate, brief and compelling.
We will investigate how to compose and write an effective written message.
Planning, Prioritisation and Prevention of Error
Time Management, Prioritisation and Planning
Time management, planning and prioritisation are important since there is always too much to do and not enough time to do it.
Since you cannot do everything simultaneously, we will investigate how to properly plan and prioritise; how to the most important tasks first, and how to delegate the rest.
Delegating the Right Task to the Right Person
Delegating is the art of entrusting a task to another.
We will show you how you can give the right task, to the right person, at the right time, in the right way.
Prioritisation, Prevention and Planning
Prioritisation is the art of putting tasks into the correct order.
Prevention is the art of solving a problem before it arises.
Planning is the art of making ready before the event.
Professional people are those who prioritise tasks, prevent problems and prepare themselves so they are always ready to perform at their best.
We will show you how to master all three skills.
Solve Problems and Making the Right Decision
Top professionals do not work harder than others, they work smarter. Working smarter means two things:
Solving problems faster than they arise (or even before they arise)
Making the right decision, by making a rational evaluation of all the available evidence, and then having the courage to act on the decision
We will investigate how to solve problems, and how to make the right decisions.
How to Select the Right Person for the Job
Selecting the right person for a job is a high-value decision and must be done correctly. Certainly, hiring the wrong person can bring misery to many.
We will deliver a systematic and proven method to find ONE best candidate from the many.
How to Conduct a Productive Staff Appraisal
Staff appraisals should be a high-value exercise that results in improved performance for the individual and the organisation.
Too often staff appraisals are not well prepared nor well managed.
We will show you a proven success formula for effective staff appraisals and teach you the steps.
Conflict Management and Negotiations
Handle Difficult People and Conflict Situations
Occasionally, you need to deal with difficult people, or have difficult conversations relating to a sensitive issue.
Many people shrink away from such conversations because they don't know HOW to go about them.
We will investigate the best way to have difficult conversations and how to use your words, body language, and emotions, to get the best result possible, every time
Mediating and Resolving Conflicts Between Parties
Sometimes you need to mediate between two (or more), conflicting parties within the organisation. You need to find out what really happened and what to do about it.
We will show you the steps you need to take and HOW to find the solution, that will bring the situation back to normality as quickly as possible.
How to Negotiate a Practical Solution
You need to negotiate solutions that satisfies three criteria:
What you want
What the other wants, and
What is logically possible
How to find the practical solution that fits these three criteria, is the focus of this training.
Investigation Skills Training
Sometimes it is claimed that a person has broken company policy or even the law, and a manager is charged with investigating the circumstances.
The problem is that most managers have no experience in having an investigative conversation, nor how to discern admissible, from inadmissible, statements.
This module will equip your managers with the skills they need to hold a fruitful meeting with "complainants" and the "accused".
Emotional Management
Create a Positive Mental Additude of Optimism and Self-Confidence
Mental attitude directly affects personal performance and personal performance affects the final results.
Therefore, over time, people with positive attitudes, tend to outperform those with negative attitudes.
We will investigate what it means to have a "positive mental attitude", how to create and sustain a PMA, how to have the right amount of fear and how to build confidence and optimism in those who lack it.
How to use Mindfulness and Emotional Intelligence
Everyone is affected by their state of mind and emotion.
In order to get the best from others, managers need to understand the principles of emotional intelligence and mindfulness.
Mindfulness is being more consciously aware of the how your mind is operating at a subconscious level. This is understanding yourself at a deep level.
Emotional intelligence is about how people are using their minds to create their current emotional state, and you can help them gain more control over how they feel.
Stress Management Training
Stress is all around us and cannot be eliminated.
Stress should be properly managed so that it acts as a stimulus and encourages you to "up your game".
Stress should not be allowed to "grind you down" and cause you to lose your performance.
The focus of this module is how to use stress to your advantage, by analysing its five major aspects:
What do you regard as a stress?
Intensity of stress
Duration of stress
Frequency of stress
Your personal stress responses
Assertiveness Skills, Self-Confidence and Emotional Management
Many people lack assertiveness skills, and this hinders them professionally and socially.
Assertiveness can be regarded in two ways: as a communication style and as a state of mind.
The focus of this module is on how to develop a stronger, more assertive state of mind and how to communicate your message more assertively, so that you appear stronger than you may feel.
How to Motivate Others
How do you motivate others?
You motivate others by understanding that there are three basic approaches to motivation:
Positive motivators: Motivation by promise of a better future
Negative motivators: Motivation by punishment or threats of a worse future
A mixture of both positive and negative motivations. The carrot and the stick
We will examine the various subsets of each type and discuss when and how to use them effectively.
Mind Power, Memory and Creativity
How to Remember Names, Faces and other Important Information
We live in an information age. There is always so much to remember. Most people would benefit if they had a trained memory, capable of learning more information, faster.
Memory is like any other human faculty, it can be improved with training. This module focuses on how you can train your brain to double its abilities to remember names, faces and other important information.
How to use Mind Mapping
To be understood, information must be organised.
One of the best ways to organise information is called mind mapping. Mind mapping is a way of putting information into sets and making it more systematic and well ordered.
Thus, information becomes comprehensible and easier to learn.
The focus of this module is how to use mind mapping to improve thinking and communication skills.
Creativity and Innovation
Creativity and innovation are not magical gifts, they are mental skills that can be improved by proper training and practice.
Since you need to innovate new solutions to new situations, you will benefit greatly by increasing the creative and innovative abilities of your team.
The focus of this module is how to stimulate and profit, by harnessing creativity and innovation.
The course content was highly valuable, diverse content (covered a lot), really liked the fact that it was applicable to both work and personal life. Also felt a very safe environment with not being asked to act out/role play! The trainer's presentation was engaging, entertaining, clever, anecdotes made it easy to understand the more difficult concepts.
Customer Reviews
Your Bespoke In-House Course
Your course has N course modules.
It will be N days in length.
This course is available from just £1,950 +VAT per day as a bespoke in-house group training course in the UK and worldwide.
This includes training for up to 20 delegates (international training price varies). Plus, hotel accommodation for trainer if necessary. (Premier Inn type: not the Hilton!)
This price includes:
Quality training delivered by an experienced trainer
Full colour course handbook
Personal written action plans
Access to additional free training material after the course
Three months free telephone coaching
The modules you selected for the course are:
Contact Us Today
Please call us on +44 (0)20 3856 3037 to discuss your requirements for the in-house training course, or alternatively email yourself the course outline using the boxes below, and indicate you'd like someone to contact you.
Email Course Outline
You can email the course outline to yourself, or your manager.
Simply enter the details below:
Other Popular Courses
You may be interested in one of our other popular courses: