WhatsNext? - Priority Order ToDo List
WhatsNext? - Priority Order ToDo List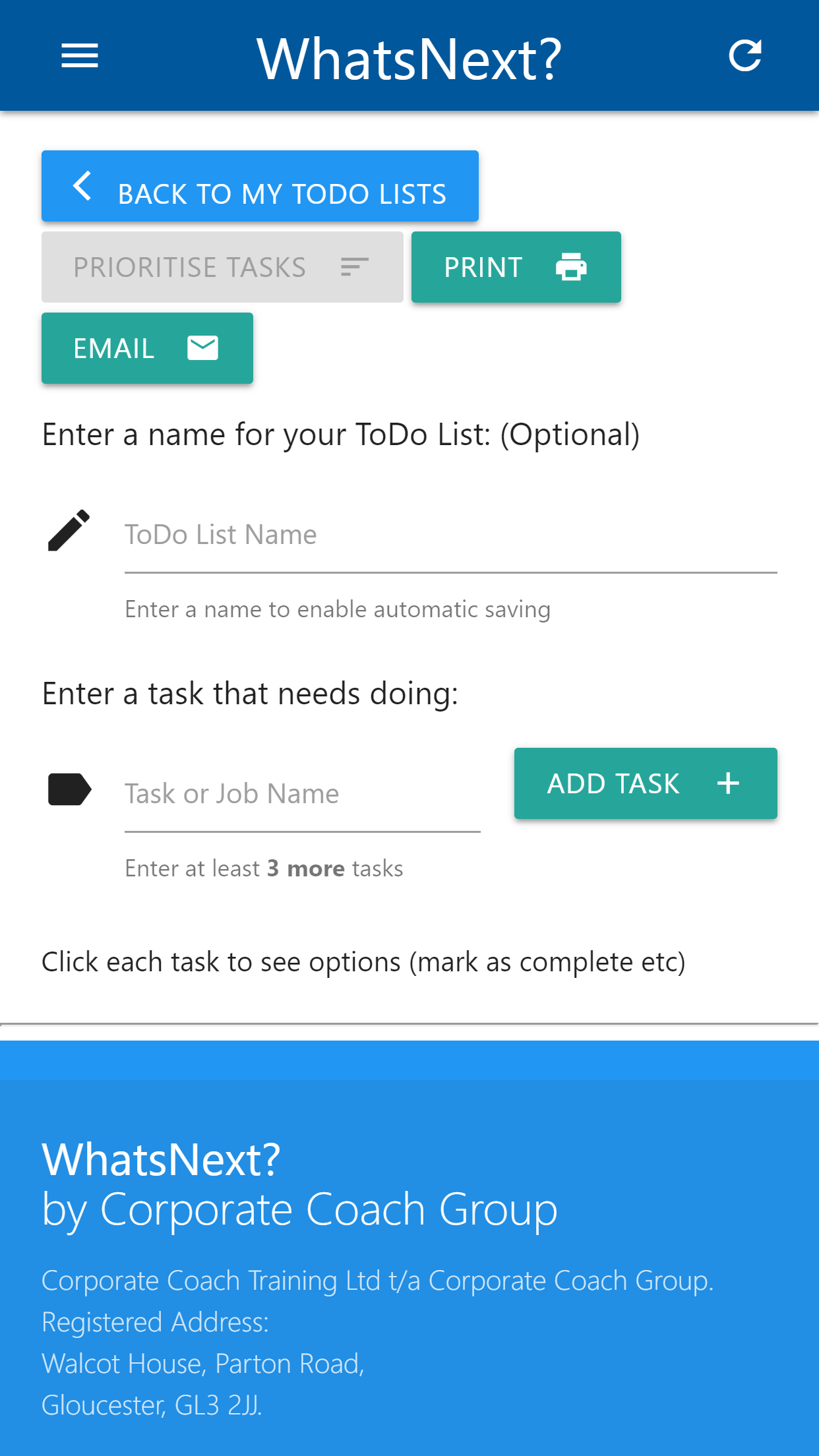 Your time is precious - to get it all done, you need to prioritise.
Look at this tremendous new App: It's very powerful.
It will help you prioritise your own To-Do List into the best order.
This fabulous App will make you more efficient.
How valuable is YOUR time?
Use it on your computer:
Or, install the App for your iPhone or Android device - it's FREE!


Add this tool to your website - for free!
We have created this free tool to help people prioritise their tasks worldwide!
Help us on our quest by including the link or code below to your company's website or to your personal blog.
Link directly to this page:

Or, embed this tool into your own website for free!
Copy and paste the code below into your website's HTML: