Coaching and Mentoring Training
Coaching and Mentoring Training
It is important to develop your coaching and mentoring skills because we all need to help others to achieve their goals.
There is a difference between coaching and mentoring.
A coach is a person who gives personalised training intended to improve the learner's performance. A coach may, or may not, be able to perform at the level that he/she teaches, and so does not demonstrate correct action, but can teach correct action.
A mentor is similar to a coach; but the mentor tends to teach by example. The mentor will act as a role model, and demonstrate the correct performance. A mentor is at a higher level of performance and is able to teach by demonstrating the correct performance. Mentors can model the correct performance; demonstrating the skills that the learner can then emulate.
For example, my guitar teacher can play the guitar a lot better than I, so she is able to role model and demonstrate to me what she means.
But a football coach is not able to outperform a professional footballer, and so the football coach teaches the footballer by telling him/her what to do.
To be a coach and a mentor is a privilege and an honour.
To be a good coach and mentor requires a high degree of skill.
To be a good coach you need to develop six skills:
1. Help others to set and achieve worthwhile goals.
In order to help people achieve, you must first help them to specify their goals. One cannot achieve a goal that was never set. So encouraging others to set goals is the first step to being a great coach or mentor.
2. Encourage them to build plans that will achieve their goals.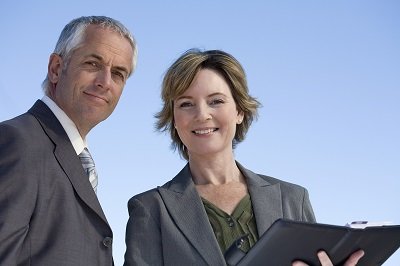 Once the goal is set, you need to encourage others to figure out the method they will use to achieve the goal. A goal without a plan is a waste of time. A goal with a plan is a powerful force for constructive change.
So encouraging others to build practical plans is the second step to being a great good coach.
3. Develop more self-confidence and motivation in yourself and others.
Once a goal and a plan are in place, the person must summon the motivation and confidence to put the plan into action. There are many people who lack the courage, confidence or motivation to put their plans into action.
So encouraging others to have the courage, the confidence and the motivation to take action is the third step to being a good coach/mentor.
4. Use questions to guide people.
When they act, they will not always succeed first time. People will fail. At that point the coach/mentor has to unpick the performance and get the learner to learn the lessons of the defeat. This is where the coach is most needed. To help the learner to learn the lessons of temporary setbacks and defeats.
This is the fourth step to being a good coach or mentor.
5. Give "constructive feedback" in a way that inspires positive change.
The learner must be willing to change and adapt their performance based upon experience. The coach/mentor needs to help the learner to make changes. And for most people, change is difficult.
The coach/mentor is a person who encourages adaptive changes in performance. This is the fifth step to being a great coach/mentor.
6. Become a Role Model: Mentors often teach by role modelling.
The coach/mentor, ideally should be a living example of the attributes he/she is trying to create in the learner. They should be a model; they should exemplify the standards and demonstrate the qualities.
Be a living lesson.
Become a role model.
These are the six steps to being a terrific coach/mentor.
If you need some personal telephone coaching, give us a call!
Blogs by Email
Do you want to receive an email whenever we post a new blog? The blogs contain article 5-10 minutes long - ideal for reading during your coffee break!
Further Reading in Coaching, Mentoring and Developing Staff
Looking for Leadership and Management Training?
If you're looking to develop your Coaching, Mentoring and Developing Staff Skills, you may find this Leadership and Management Training Course beneficial:
Open Training Course Pricing and Availability
Next Open Course Starts in 8 days, Manchester City, places available