Are There Universal Laws That are True for Everyone?
Are There Universal Laws That Are True For Everyone?
There are two different ways of thinking about yourself in relation to the other people around you.
You may think about how you are unique and very different from all the others around you.
You may think of how all human-beings are the same; what we have in common with each other.
There are many training courses that emphasise the first approach. We prefer to emphasise the second approach.
There are many training courses that emphasise the fact that we are all different, all unique, with unique personalities and tastes and abilities. These courses are centred on testing you, in order to find out what is your so-called, Personality Profile, or
what learning style you have.
what communication style you tend to use.
what leadership style you have.
whether you are a plant or a resource investigator, (Belbins).
whether you have a parent, an adult or a child ego state, (transactional analysis):
if you a visual or kinaesthetic or auditory sub-modality thinker, (NLP).
in relation to the DISC profiling system, are you more of a Dominance, Influence, Steadiness, Conscientiousness type?
The whole psychology-training typology thing, is very huge and complex. But is it of any use? No, not much, unless you are a psychotherapist.
But assuming you are not a psychotherapist, and assuming you are at work in order to provide a product, or a service, to clients, in the most efficient manner possible, then psychoanalysing yourself and your colleagues may constitute, a waste of your time.
What might be better than the psychological approach to training?
Answer: a training that is based on the idea that you and your organisation both need to achieve your goals. And the successful achievement of your goals requires the application of ONE set of unchanging principles.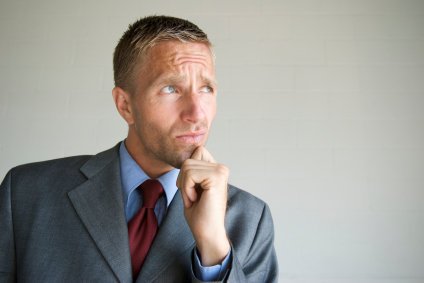 And that this one set of unchanging "success principles" are universal. Meaning, they are the same for everyone, all the time, everywhere.
This one set of ideas underpins all successful human actions, and they are universal.
If anyone takes the principles of successful human action and applies them, in their own context, then by definition, they will experience greater levels of success.
Learn a limited number
There is a limited number of success principles and they are easily teachable and learnable. They are universal laws that will work for you, me, him, her, or them.
It makes no difference at all, whether or not you are a visual learner or a plant. Who cares?
But we are very interested to know, if you are applying the universal laws of successful human action, or not.
What are some examples of the universal laws of successful human action?
Here are a list of 10 such laws. Think of them as secular commandments. If you want to be more successful then:
Thou shalt set clear and specific, worthwhile and valuable goals.
Thou shalt communicate those goals to all the people whose cooperation you need to enlist.
Thou shalt identify all the knowledge you need to gain, in order to achieve the goal and then study that knowledge.
Thou shalt identify all the material resources that are required for the achievement of your goal and then proceed to assemble those resources.
Thou shalt sit-down and draw-up practical plans of action that will explain to yourself and others, exactly how you intend to achieve your goal.
Thou shalt put those plans into immediate effect.
Thou shalt be sensitive to the feedback results that your current actions are creating.
Thou shalt be very aware of where your actions are failing to give you the results that are consistent with your goals you set at 1.
Thou shalt be willing to throw out, any bad habit, idea or method that is not working; and replace it with something that you have good reason to believe will work better.
Thou shalt be persistent enough so that you will keep repeating commandments, 2 to 9 until your goal is achieved. Then you start again and set another goal at 1.
This is real world content. This list of 10 laws describe all successful action.
Your training should be based around fully understanding how you might apply the above 10 commandments of successful action.
If you like the idea of training in these and other universal principles, please contact Corporate Coach Training on 01452 856091.
Blogs by Email
Do you want to receive an email whenever we post a new blog? The blogs contain article 5-10 minutes long - ideal for reading during your coffee break!
Further Reading in Coaching, Mentoring and Developing Staff
Looking for Leadership and Management Training?
If you're looking to develop your Coaching, Mentoring and Developing Staff Skills, you may find this Leadership and Management Training Course beneficial:
Open Training Course Pricing and Availability
Next Open Course Starts in 9 days, Manchester City, places available