After Dinner and Motivational Speakers
Public Speaking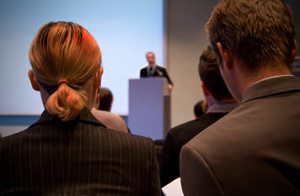 Do you need a motivational after dinner speaker to open or to conclude one of your business events?
If yes, then call us now to arrange for Chris Farmer our motivational and after dinner speaker to give a presentation based on the CCG system
We asked Chris to tell you about his approach. He said "My purpose is to present a clear, integrated system of management and leadership, together with the corresponding skills to put theory into practice".
Chris believes that many people at work are experts in their field: they know their systems, products and customers. Because of that expertise, they are promoted.
That means they have to lead, manage and inspire people - that is not what they are trained to do.
Chris believes there are people who are looking for a definite method, together with associated skills, and he sets out to provide the support they need.
There are six key leadership and management skills.
These are the ability to:
Develop goal focus.
Communicate with accuracy and clarity.
Organise, plan ahead and prioritise.
Manage conflict and handle difficult people.
Inspire themselves towards a positive mental attitude.
Inspire others towards a positive mental attitude.
We call these six skills "The Primary Virtues". They form the core of the CCG System.
Chris draws his material from five sources:
Philosophy (Chris draws from the philosophy of "objectivism").
The best management models (for example situational leadership).
Applied psychology (such as behaviourism and NLP).
Previous delegates (ideas learned from the experiences of previous delegates are incorporated into the system).
Personal observations made by contrasting different organisations.
Presentations Available
The following is a selection of short motivational and after dinner speaker presentations available: -
How to become an inspirational business leader.
How to create and sustain a positive attitude during times of uncertainty and change.
How to distinguish between being "busy" and being "productive".
How to instil a culture of continuous improvement via "baby steps".
How to use the six motivators.
Money, security, achievement, recognition, acceptance and personal pride.
The six "primary virtues" of the CCG system.
Why are we offering this motivational and after dinner speakers service?
We are offering this motivational and after dinner speaker service for three reasons:
To add value to you (by delivering informative and inspirational ideas).
To add value to us (by expanding the number of people who use our services).
To add value to the following charities: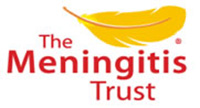 Registered charity number:
England and Wales 803016,
Scotland SC037790,
Ireland CHY No. 14722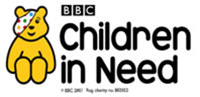 Togs Calendar – Children in Need
To add value to BBC Children in Need
(Through TOGs Calendar)
BBC Children in Need is a
Registered charity number: 802052
Motivational Speakers - If you would like to reserve a motivational and after dinner speaker for your forthcoming event, please call us on 01452 856091