Productivity Puzzle Solved
Productivity Puzzle Solved
The productivity puzzle refers to the fact that, despite having an educated workforce, the average productivity of a typical British worker is less than that of the US, Italy, France, Germany and many other European countries.
The boffins at the Ministry of Business, Innovation and Employment are baffled. They cannot figure out how such an educated workforce is failing to match other economies.
The answer to the question lies in the recognition of the fact that education alone is not enough. Education gives a person knowledge. But knowledge does not always translate into productive effort. Meaning, just because a person is educated and knowledgeable, says absolutely nothing about that person's ability or willingness to produce results.
The missing link is ATTITUDE.
In every situation containing human beings, there are three major elements to consider:
Hard skills.
Soft skills.
Attitude.
1. Hard skills
Refers to technical knowledge, technical skills. For example, a Paramedic needs to know anatomy, and an engineer needs to know mathematics. This is what our education system is geared to provide.
2. Soft skills
Leadership, time management, planning, communication skills, persuasion, negotiation, conflict management, sales skills. This is what our education system is NOT geared to provide.
Consequently, we have many highly educated people, who have no real leadership ability, they don't manage their time well; they are not articulate, not persuasive, they don't know how to deal with conflict, and they could not make-a-sale to save their lives.
3. Attitude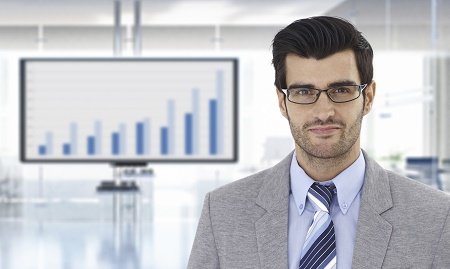 Self-confidence, motivation, self-discipline, work ethic, a sense of entrepreneurialism.
This is NOT taught in schools. So we have many people in the UK economy who lack confidence, they lack motivation, they have no sense of self discipline, they don't like to work hard, and they expect someone to "give me a job".
Solving the Productivity Puzzle
The productivity puzzle is not a puzzle.
The reason why the UK worker is far behind the German and US worker is that the US and German worker, typically, has a stronger sense of entrepreneurialism, as well as:
More confidence.
A greater work ethic.
Greater optimism.
More motivation.
They are less cynical.
They don't expect anyone to give them a job.
They expect to gain customers by means of making a sale.
Productivity is as much dependent on the soft skills and attitude, as they are upon a technical education.
The British worker could, and should, be the best in the world. And it will be again, the moment we recapture the attitude-of-mind that was prevalent in Britain during the 19th century, when Britain was the most productive nation on earth. When Britain was called 'The Workshop of the World'.
We need to develop more inspirational leadership, motivation, self-confidence, optimism, persuasion and sales. Then Britain's productivity puzzle would be solved.
Practical Productivity Training Course
If you are interested in learning how to improve your productivity, please take a look at our one-day training Practical Productivity Training Course.
Blogs by Email
Do you want to receive an email whenever we post a new blog? The blogs contain article 5-10 minutes long - ideal for reading during your coffee break!
Further Reading in Time Management