What is Positive and Negative Feedback?
What is positive and negative feedback?
Feedback is a vital component of the success cycle.
The success cycle has five parts, one of which is feedback.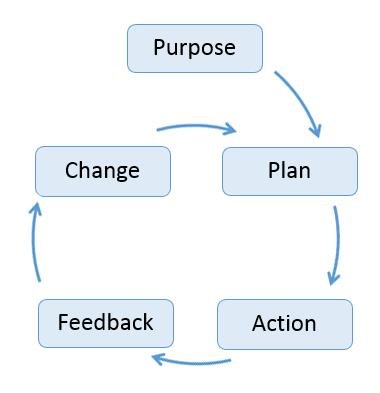 Feedback is information that relates the results of your recent actions to your goals.
Feedback comes in two types: Positive and negative.
It is easy to give and receive positive feedback and praise, but it is NOT so easy to give properly worded and well-structured negative feedback.
In relation to the delivery of negative feedback, managers may either:
"Come on too strong" and sound like a sergeant major, which we do NOT want.
Not come on strong enough and be lacking in assertiveness, which we do NOT want.
Find the "middle ground between two extremes". Deliver a properly worded message in a positive way and thus achieve the goal of improved performance and productivity.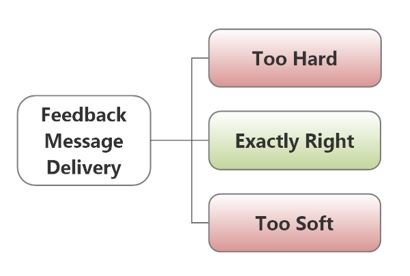 There may be some people in your organisation who may, occasionally, speak too harshly. More often though, most people show a tendency to be too soft, with their methods of performance management.
How to give well-constructed negative feedback.
This system will allow you to give well-constructed, negative feedback in a proper way.
Always protect their "self-concept". Never criticise their character. If you attack their character, you will make a bad situation worse. Be careful how you verbalise your message.
Be objective and specific, not emotional and opinionated. When in conflict, use objective language.
Tell them precisely what is wrong, in non-emotional terms.
Suggest a way out of the conflict situation, by proposing your solution.
Ask them to commit to your solution, or give a reason why not.
Distinguish between reasons and excuses for not doing something and have a different policy for each.
Know when to negotiate and when not to.
Give "positive reinforcement" for every step forward.
How to differentiate between an "excuse" and a "reason" for not doing something.
Analyse how to distinguish between a "reason" and an "excuse" for not doing something and have a different policy for each type.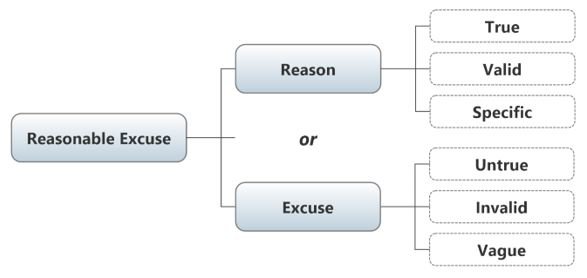 Do not give concessions to people who offer you only excuses.
Give concessions only to those people who offer you valid reasons.
Have a look at our effective feedback course.
Blogs by Email
Do you want to receive an email whenever we post a new blog? The blogs contain article 5-10 minutes long - ideal for reading during your coffee break!
Further Reading in Leadership and Management