What is Passive Behaviour In the Workplace?
What is passive behaviour in the workplace and why is it dangerous?
Definition: Passive behaviour is non-responsiveness and/or a failure to communicate.
It is to be contrasted with: affirmative behaviour, when people actively promote their views, and negative behaviour when people actively attack opposing views.
Passive behaviour may be imagined as the zero on the number line, with affirmative behaviour being positive numbers, and negative behaviours being negative numbers.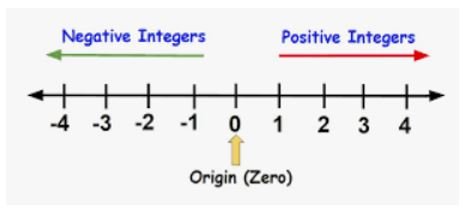 Passive behaviour is ZERO, which is nothingness.
People who are passive don't react to events other than by sitting quietly and waiting. They do not express opinions, they do not criticise, condemn, propose, form plans nor offer opinions. They are neutral, silent and still.
Why is passive behaviour dangerous?
Passive behaviour is psychologically dangerous because it obliterates the person's "Personal Identity".
We each have a unique, psychological "personal identity" which is composed of our ideas, opinions, thoughts, feelings, fears and desires. It makes us different from every other person on the planet. Even genetically identical twins have a unique psychological identity.
Psychological passivity means NOT expressing our identity; thus we fail to give expression to our "inner being".
In biology, there is a principle called, "Use it or Lose it". If people do not use the power of their "personal identity", then over time, they lose it.
To lose your identity is to lose your mind.
Passive behaviour is dangerous for others.
We live in social systems, which are made up of groups that work in co-operative unions, in order to achieve shared goals.
All such social systems rely on feedback loops. Feedback consists of positive and negative responses from others, which informs us whether or not our behaviours are on track or off track. We adapt ourselves to the social feedback we obtain from other members of the group.
Passive behaviour short-circuits positive/negative feedback loops and replaces information with silence. Consequently, the social advantages associated with group action is damaged and as a result, the whole group suffers.
Passive behaviour gives no information. No information is nothing.
Social systems cannot succeed on a diet of nothing.
Passive behaviour is dangerous because it gives implicit support for wrong, bad and evil views.
Finally, passive behaviour is dangerous because it fails to support what is good and fails to condemn what is evil.
John Stuart Mill wrote, "Let not anyone pacify their conscience by the delusion that he can do no harm if he takes no part and forms no opinions. Since, bad men need nothing more to accomplish their ends, than that good men should look on and do nothing".
Consequently, passive behaviour, implicitly supports evil and, in that sense, it is dangerous.
The Remedy for Passivity.
Passive people should understand the psychological, social and moral dangers associated with passive behaviour and resolve to abandon it in favour of affirmative behaviours.
Affirmative behaviours are those that endorse and uphold views that are considered to be good, right, true and fair.
Whenever people abandon passive behaviour in favour of affirmative behaviour, they find they enjoy the corresponding benefits.
Psychologically they assert their personal identity, which is good for their self-esteem and mental health.
Socially they give positive feedback for good behaviour, which is good for everyone.
Morally they advocate for the good and argue against evil.
Communication Skills Training
Training all staff to communicate effectively and clearly will produce good working relationships. Our Communication Skills Training Course gives staff the confidence to express their opinions and will encourage progressive ideas in the workplace.
Blogs by Email
Do you want to receive an email whenever we post a new blog? The blogs contain article 5-10 minutes long - ideal for reading during your coffee break!
Further Reading in Communication - Nonverbal Communication
Looking for Communication Skills Training?
If you're looking to develop your Nonverbal Communication Skills, you may find this Communication Skills Training Course beneficial:
Open Training Course Pricing and Availability
Next Open Course Starts in 9 days, Online - Teams, places available