Five Time Management Mistakes
Five Time Management Mistakes
Five common time management mistakes and how to fix them.
Time management training is about how to spend your time doing only the most important things.
The most important things are those things that relate specifically to the achievement of your Major Definite Purpose.
Your major definite purpose is the long range valuable goal that you want to achieve.
Good time management training means doing only those things that will take you closer and closer to your long range valuable goal.
Time management training also means, STOP doing things that don't contribute directly to the achievement of your goals.
Mistakes Made by Non-Time Managers
Here are the most common mistakes made by people who don't manage their time.
They do not have a clear idea of their long-range goal. As a consequence of not having a definite goal to aim for, their actions are determined by other factors.
They do whatever happens to be in front of them. Meaning they allow random chance to drive their choices. Their actions are not strategic. They are random. This error makes for poor time management.
They do whatever is the easiest. Many people do the tasks they find easy and put off the tasks they find difficult. This is a very common error: putting off the difficult tasks, which in turn makes for poor time management skills.
They do whatever they like doing. This error is similar to the one above. The person does not do what they should do. Instead they do what they LIKE doing. Which is okay up to a point. But many things you need to do, are not necessarily pleasurable. Poor time managers like doing the nice tasks, but the nice things are not necessarily the right things.
Another common error is that they do the task for the person who is shouting the loudest. This error is about reacting to those people who are calling on you to do certain tasks. And instead of reacting to the task value, you instead react to the person who is doing the asking. If the person is kicking up a big fuss, then you do that job first. If the person is NOT kicking up a fuss, then you ignore his job.
Paramedics attending a road traffic accident are told to focus on the silent victim first. The victim who is screaming loudly is not necessarily the one in most need. The silent, unconscious victim may need urgent attention.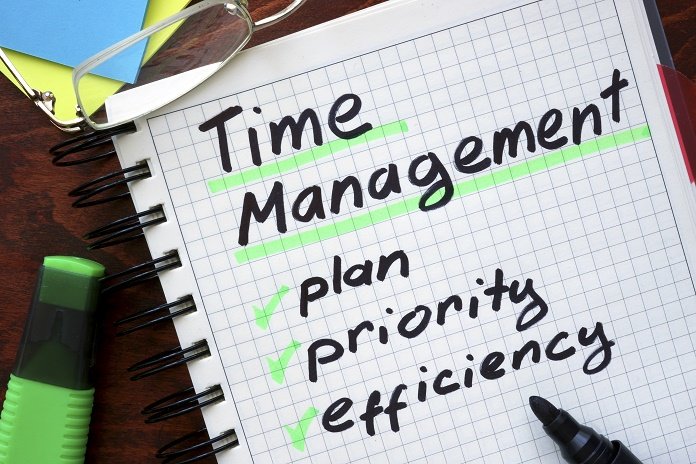 The same principle applies to you. The noisy person may not be the right person to focus on. You need to look at your to do list and ask yourself whether there is a silent but deadly situation brewing that needs your attention today.
This is called: Prevention of an avoidable disaster. And any action that contributes to the avoidance of a preventable disaster is time well spent.
Summary
Good time managers do things that will contribute to the achievement of their long range valuable goal. They keep their eye on the ball.
Good time managers don't become distracted by random chance events, nor are they put off by difficult tasks, nor are they attracted to easy tasks, nor are they distracted by noisy demands of their time by people who have trivial affairs.
Good time managers don't waste their time doing trivial things, they prioritize their tasks so they won't miss those important deadlines. Use our Prioritisation App to help you to correctly prioritise your work.
Blogs by Email
Do you want to receive an email whenever we post a new blog? The blogs contain article 5-10 minutes long - ideal for reading during your coffee break!
Further Reading in Time Management