Online Live Interactive Team Leader Training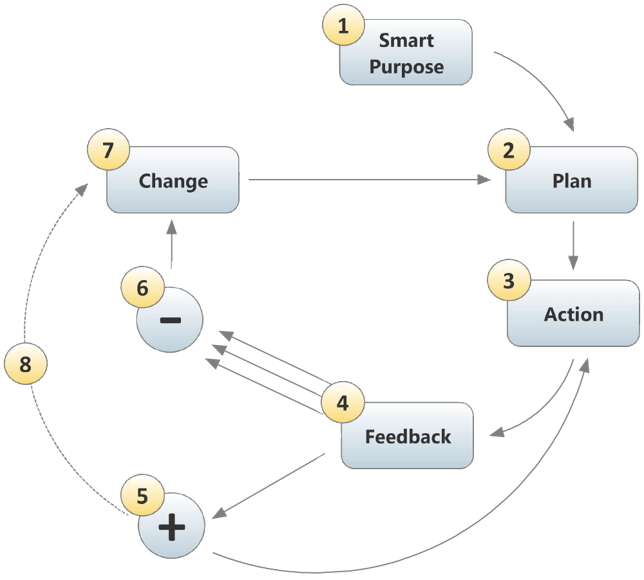 The purpose of this online, live interactive team leader training course is to help team leaders become more successful, by providing them with the additional skills they need to get the best performance from themselves and others.
Leadership is NOT an instinctive talent; Leadership is a set of learned skills. Some people learn leadership skills from their parents, but MOST of us don't. We need to learn them from other sources. Most people who occupy the role of team leader benefit hugely from specific training designed to teach them the additional skills, habits and techniques of leadership.
This course will eliminate leadership mistakes and replace them with leadership skills.
This course covers all major team leader skills sets: Self-confidence, positive attitude, performance management, time management, prioritisation, delegation, goal setting and communication.
Give your team leaders the skills they need. Enable them to feel confident and motivated. Enrol them on this course now.
The next live online training session starts in: ➔ Register Now
Customer Reviews
I was very impressed with how the technology worked. The ability to see Chris whilst he was presenting and the interactive drawings were really engaging, particularly compared to the share-screen PowerPoint presentations just with someone talking over them that I have experienced in the past.
Oliver Crampton (via Zoom)
DB Wood
The models and toolkits are practical takeaways, which I can clearly see how to implement to my team going forward. The content was all relevant. Interesting and engaging delivery, personable and made the two days enjoyable. Made me feel relaxed... [Read More] Lauren Wilson
IR Magazine
Course Overview - Online Team Leader Training
This course is delivered via either Zoom or Microsoft Teams. The session starts at 9am, with breaks at 11am, 1pm and 3pm. We finish at 4.30pm.
On this online live interactive course, team leaders will learn:
Goal setting: Your organisation exists to achieve goals, each team must achieve its subset goals. Your team leaders will learn about effective goal setting.
Communication: Team leaders will learn how to communicate with greater clarity, reason and positive emotion.
Conflict management: We will show your leader/managers how to handle difficult people and conflict situations.
Self-confidence: This course will give your team leaders new confidence, based upon gaining sound knowledge.
Positive attitude: A positive attitude to colleagues and clients is an essential component of success. We show your team leaders how to create and sustain a positive attitude, especially during tough times.
Performance management: The role of the team leader manager is to inspire the best performance from other people. That includes giving corrective feedback, in a positive way.
Time management: Your leaders need to make the team as productive as possible. That requires a knowledge of the principles of time management.
Prioritisation: Your team leaders will become experts at prioritisation, based on putting tasks into the right order, according to value, deadline pressure and logical sequence.
Delegation: Delegation is the art of entrusting the right task to the right person. We will show your team leaders how and why to delegate properly.
When your delegates finish this course, they will be motivated and enthusiastic because they will know they have learned such a lot of practical information in such a short time. They will be keen to put their training into practice.
Learning Outcomes:
Master all the essential team leader skills
How to set and achieve valuable goals
Inspire the team to give you their best efforts
Communicate with more clarity and greater confidence
Plan, prioritise and delegate more effectively and accelerate your progress
Quickly handle difficult people and tricky conversations with the correct amount of assertiveness
Develop more assurance, control and self-confidence based upon a solid foundation of knowledge
Details and Pricing - Live Online Team Leader Training Webinar
The Team Leader open training course costs only £700 +VAT per delegate.
For this price we provide:
Two full days of quality training via Zoom or Microsoft Teams
12 additional 2-3 via post-course online independent learning
Interactive, digital full-colour course handbook, with written action plan
Training certificate
Access to additional free training material after the course
3 months free telephone coaching: Whilst you are implementing what you have learned, if you need to, you can contact us for support and guidance
Register Now
Ready to join? You can register to attend this course online today.
If you want to know more about this course, or any other Management Training Courses, or their suitability for you or a colleague, call us on +44 (0)20 3856 3037 or make an enquiry online.
Register for an Online Training Session
We offer online training webinars via Zoom and Microsoft Teams, please choose one of the sessions below to start your registration process:
Live Online Dates are currently available with 35% off.
2 full days training (9am - 4.30pm) - only £455+VAT per delegate
(normal price: £700+VAT)

Online bookings, use code WEB35 at stage three.
Date
Platform
Cost
Availability

August

26 - 27 August 2020
Online via Teams

£700 +VAT

September

9 - 10 September 2020
Online via Zoom

£700 +VAT
Online Team Leader Training FAQs
How do I join a Corporate Coach Group online training session?
Our online training sessions are run either through Zoom or Microsoft Teams.
Both are free-to-use products that work on any device (Android/iPhone/iPad/PC/Laptop).
You will be able to see your trainer, live, as they talk through the training material. The trainer will use a virtual whiteboard to provide engaging and useful material.
Raise your 'virtual hand' to ask a question at any time, live!
Is this course offered face-to-face?
Do you have more details about the content covered in the training?
The live online learning course is our excellent open course, delivered in an online format.
Read all of the course details here.
Is this course offered in-house?
Yes. If you want to present this course to your colleagues in-house, then we are happy to come to you.
We can tailor the course content to meet the specific needs of your team. Click here for details.
What is the course training method? Is it interactive?
Yes. We have made sure that your course is highly interactive. We don't use a single method; we vary the style.
Sometimes you will be working introspectively, (for example, when you are scoring your own performance), then later, you will work in pairs.
Then later, we work together in groups.
There is always plenty of interaction.
So, you will never feel bored, and there is NO death by PowerPoint. From beginning to end, you will be fully engaged and involved.
We are often told by delegates that the course seemed to fly by, which is always a great sign!
You will see that the course content is well designed, easy to understand and apply in practice.
The training is applied to real-life situations; it is beneficial and packed with useful knowledge. We are confident you will find the course interesting, well structured, practical, and fun.
What kinds of people attend this Team Leader course?
People who attend this training usually come from organisations that are experiencing a lot of change.
The delegates who attend this course, are all coming because they want to know, How to get the best performance from themselves and others.
Although the delegates who attend the course are all different, they all share a common goal, to learn and apply new skills.
Related Articles from our Team Leadership Blog
Six Leadership Qualities Required by Team Leaders
18 June 2019
Your team leaders are often the public face of your company. Sometimes they have evolved into their position due to having the most experience, but many are not given training in the skills they need in order to carry out their roles effectively.
Continue Reading >