Make an Enquiry
X
If you feel you would like to attend but cannot yet commit to a secured booking, you can express your interest here.
First Line Manager Training Course Outline
The management role is sometimes difficult, because the manager is often under pressure from all sides. This 2-day training course provides the practical skills required by teaching the logical framework they need to feel more confident and to be more effective in their roles.
The course content was very interesting and I liked the fact that all of the principals can be very easily translated into practice and are not too vague or abstract. I certainly feel inspired and have a lot of ideas for my team now. The trainer presented very well and was easy to follow. Liked the exercises and everything was clear and easy to understand.
Customer Reviews
First Line Manager Training - Day One - Morning
What is the role of a first line manager?
The role of the first line manager is to get the best performance from the rest of the team. The purpose of this course is to help your managers by developing their skills and abilities.

What are the skills required by a first line manager?
If you are a first line manager, then you need to:
Provide a clear goal - a sense of direction
Communicate clearly - explain yourself accurately
Manage time, prioritise and delegate tasks
Handle disagreements and conflicts
Inspire yourself
Motivate others
How to set a clear goal using SMART targets
Vision statement - the big picture
SMART targets: Specific, Measurable, Achievable, Realistic, and with a Time deadline
Develop your own personal standards
How to communicate clearly
Communication is essential, and first line managers need to be clear, specific, convincing and motivational.
The use of accurate language
How to speak and write more clearly
Give affirmative instructions
Questioning skills
How to tell the difference between a critic and a cynic
An optimist thinks everything will work
A cynic thinks nothing will work
A critical thinker knows things will work, BUT only if they are done correctly!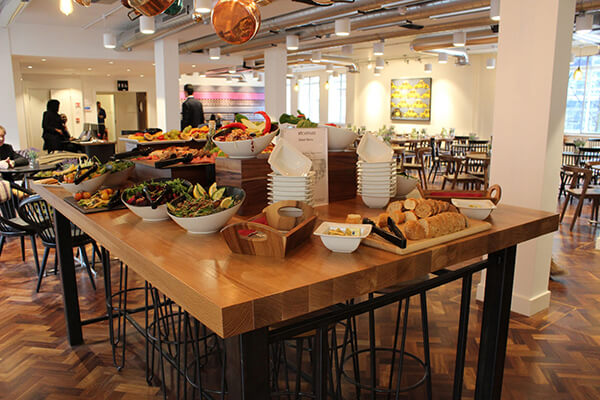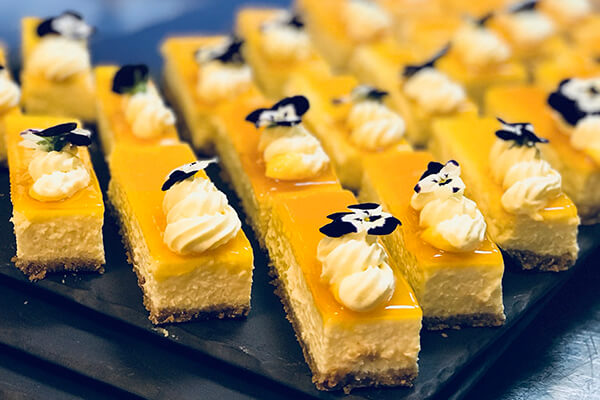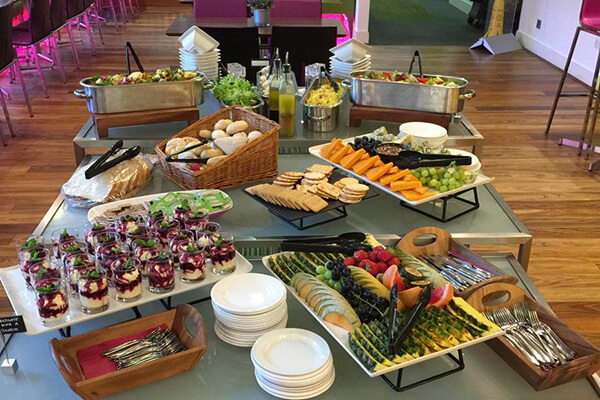 A selection of food which is available on our open courses - varies per venue
First Line Manager - Day One - Afternoon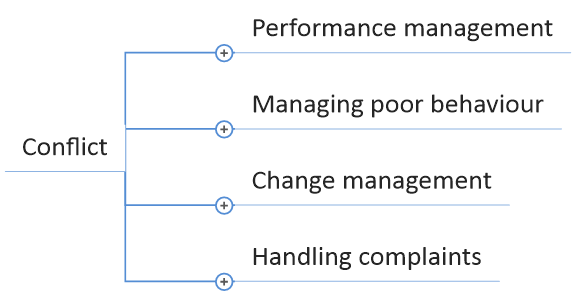 How to manage conflict and poor performance issues
Some first line managers are afraid to handle conflict and poor performance issues, simply because they do not know how to do it properly.
Sometimes they make their criticism sound like a reprimand.
First line managers should make criticism sound more like guidance.
Protect their ego
Tell them what they are doing wrong
Be objective and specific
Tell them what you want instead
Discover why and decide if that is a reason or excuse
Learn when to negotiate and when not to
Notes on proper timing
Notes on body language and voice tone
How to motivate people with proper praise and appreciation
The lack of appreciation is often the cause of bad feelings. The first line manager must remember to give appreciation, whenever it is due.
Real-life scenarios for the first line manager
Four real-life examples to practice your new skills.
First line managers professional development action plan
Write your own professional development programme action plan.
Excellent training course. I feel very secure (and excited) to start using certain models in my practice, including the priority decision matrix and the wrong box/right box method. The trainer was equally excellent. By using 'real life' examples he helped me contextualise the models. As well as giving me the confidence to start better prioritising my work and others in my team.
Customer Reviews
First Line Manager Training - Day Two - Morning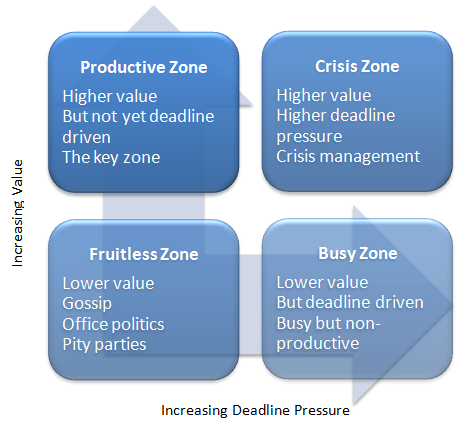 Time management, prioritisation and delegation for first line managers
Time management is the art of making the best possible progress in the minimum amount of time, by means of proper prioritisation, planning, preparation and delegation.
Manage your time according to value and deadline pressure
First time managers prioritise according to two major criteria, value and deadline pressure. There are four types of activity:
Crisis zone – emergency, all hands-on deck, stressful
Productive zone - preparation and planning
Busy zone – occupied, but not productive
Fruitless zone - waste of time, counter-productive
How to stop being so busy and be more productive
First line managers must get out of the busy zone and into the productive zone.
First line managers must manage three time-wasters
The time wasters SOS:
Self – own bad habits
Others – other peoples' bad habits
Systems – inefficient work systems
How you can better manage your emails.
Emails can be a distraction. How to minimise the problem. We will figure out what to do about emails.
First line managers must delegate properly
Good reasons to delegate
Bad reasons to delegate
How to delegate
Why some first line managers who should delegate, sometimes don't
Prioritisation Method for First Line Managers
Prioritisation by value.
Prioritisation by deadline.
The first line managers most important question: What is the most valuable use of my time, right now?
How to handle interruptions by means of the 80/20 principle
80% of the value comes from 20% of the content.
First line managers need to find the 20% of their message, which will account for 80% of the useful information.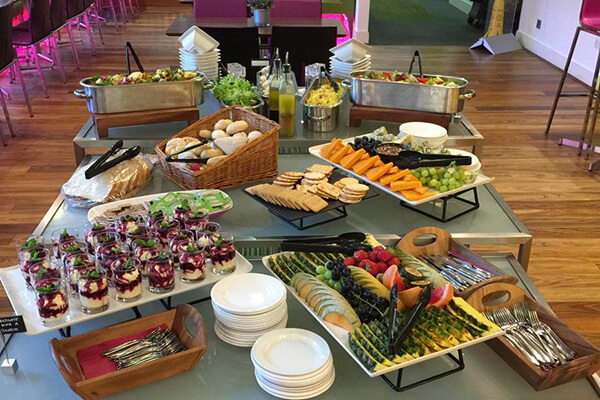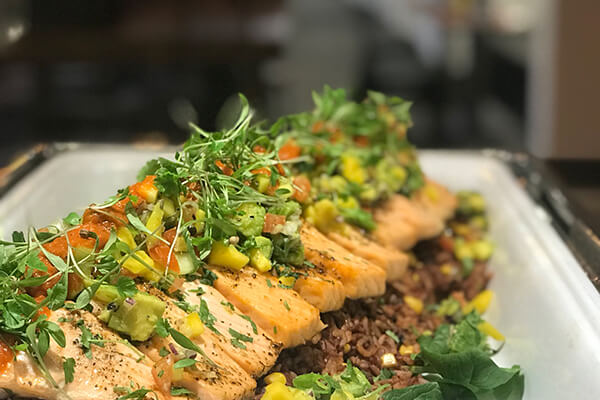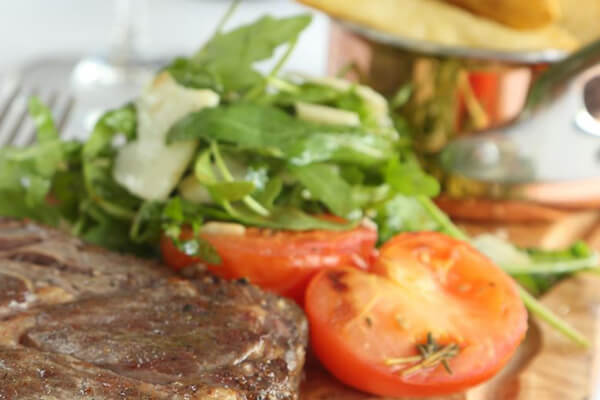 A selection of food which is available on our open courses - varies per venue
First Line Manager Training - Day Two - Afternoon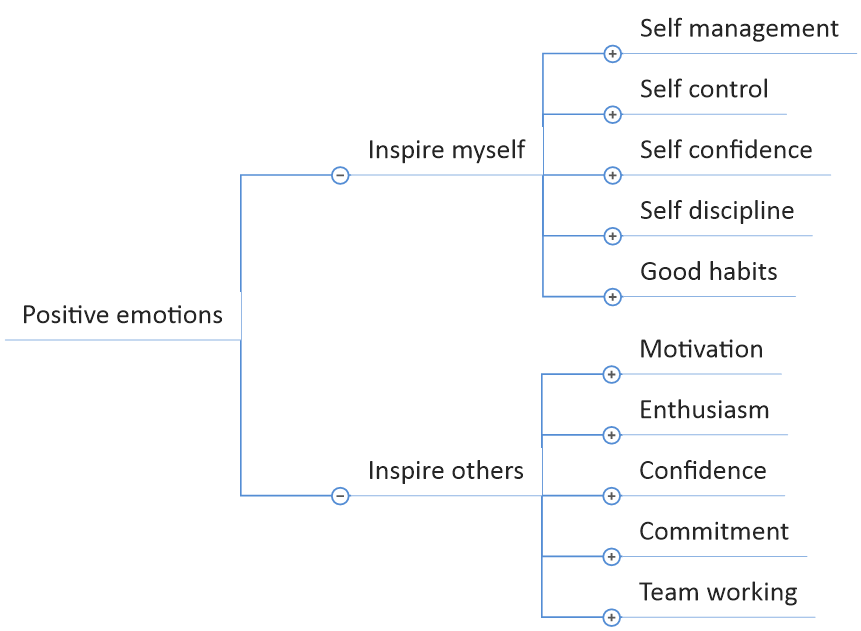 How a first line manager can create and sustain a positive team atmosphere
The team atmosphere affects performance and therefore results.
Conversation control for the first line manager
Conversation control leads to a positive, more productive environment.
Common mistakes of the first line manager and how to avoid them
Sometimes managers say the wrong things and create a negative atmosphere.
Negative atmospheres give rise to anger, fear, worry and resentment.
How to eliminate the negative and replace with the positive.
How a first line manager can run the team according a proven success formula
Success is not an event, but rather a process, formed of five parts:
Decide your outcome
Formulate your best plan in writing
Take consistent action
Gather and evaluate the feedback, both positive and negative
Use the negative feedback to guide your next adaptive change
Recognise the success formula is a continuous improvement process.
What is the difference between constructive and destructive criticism?
The first line managers should only give constructive criticism.
Practise changing destructive criticism into constructive criticism.
First line manager training course summary and action plans
How will you implement the ideas you have learned on this training course?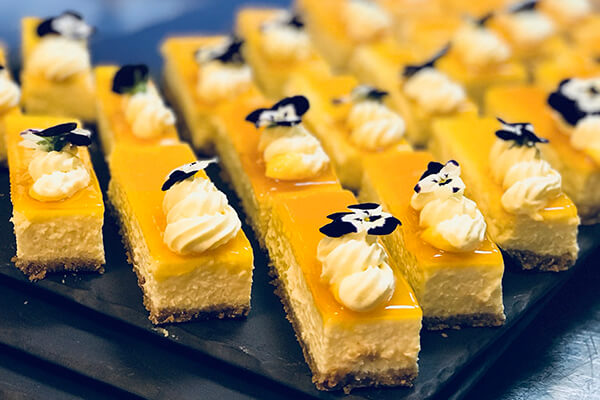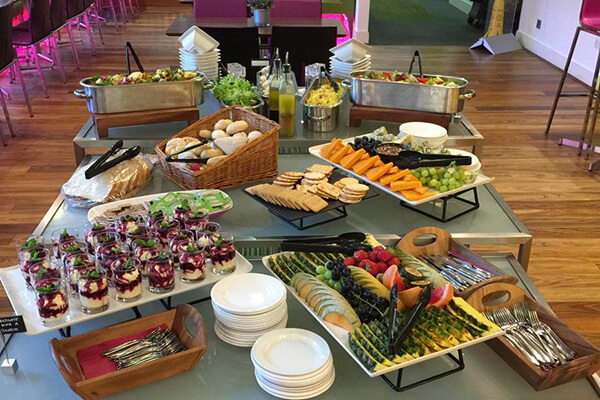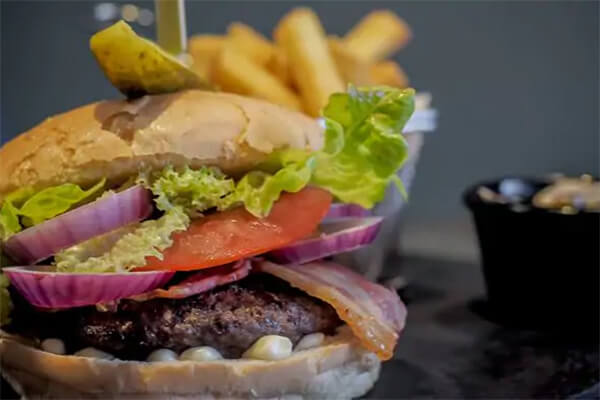 A selection of food which is available on our open courses - varies per venue
The course was brilliant! Informative and lots of useful things to think about along with tool kits to use. I feel a lot more confident in myself and the way I will handle conflict going forward and prioritising. The trainer was excellent! I sometimes struggle with maintaining full attention for such a long time but Jez kept me listening at all times, made it fun and was very welcoming. All content was covered in an understandable and clear way.
Customer Reviews