Three Ways to Motivate Others
Three Ways to Motivate Others
There are three ways to motivate others.
Reward good behaviour.
Punish bad behaviour.
Reward good behaviour AND punish bad behaviour.
We recommend that most of the time you use method 1.
Reward good behaviour
Rewarding good behaviour is the best way to motivate people to do the right thing. Punishing bad behaviour is NOT the best way to motivate people to do the right thing.
This is true for many reasons.
1. Punishment creates resentment in the mind of the punished, and often starts the punished person thinking about how he could get revenge on the punisher. The relationship becomes destructive to both parties; both the person punishing and the punished become dragged into a never ending cycle of pain.
2. Punishment only indicates to the punished person what they did wrong. It does not teach the person what is RIGHT. Learning that X is wrong, leaves completely open the question of what is right.
Rewarding good behaviour is better than punishment because it reverses the two points above.
1. Rewards create a climate of cooperation and often starts the rewarded person thinking about what more he could do to get rewarded again. The relationship becomes constructive to both parties; both the rewarder and the rewarded become involved in an ever-more cooperative relationship.
2. Rewards do indicate to the rewarded person, what they did right. Anything other than right behaviour fails to bring a reward. So the rewarded person learns that "X brings me rewards, and anything other than X brings me nothing".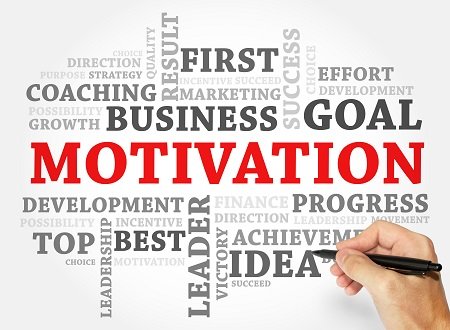 There may be times when punishment is appropriate, but we would suggest that punishment is NOT your standard practice.
Save your punishments for the real sinners of the world.
Recommendations for motivation
1. Motivate by rewarding good behaviours. Catch them doing it right and give immediate positive reinforcement, in the form of either a tangible reward, (money) or an intangible reward, (words of praise and appreciation.)
2. Don't reward bad behaviour. (We would not have bailed out those Bankers in RBS and other similar institutions who messed up so badly; and who were then bailed out with millions of pounds of tax payer's money).
3. Be cautious of dishing out too much punishment for bad behaviour. People abandon those who treat them too harshly.
Main Point to ponder:
Motivate others, primarily by rewarding their good behaviours.
Blogs by Email
Do you want to receive an email whenever we post a new blog? The blogs contain article 5-10 minutes long - ideal for reading during your coffee break!
Further Reading in Motivation
Looking for Leadership and Management Training?
If you're looking to develop your Motivation Skills, you may find this Leadership and Management Training Course beneficial:
Open Training Course Pricing and Availability
Next Open Course Starts in 12 days, Manchester City, places available