Personal Development: Work on your Weaknesses
Work on Your Weaknesses
One of the greatest things you could do for yourself, is to be honest about where you are weak and then be willing to work on your weaknesses, in order to improve them.
The ability to be honest with yourself is a rare trait; a very rare and valuable trait.
You need to know where you are strong; and then play to your strengths. And you need to know where you are weak; then work to eradicate your weaknesses.
This is how champions become champions
All champions know what their strengths are; and they know where they are relatively weak.
They play to their strengths; but whenever they perceive any weaknesses in their "game", they go all out to eradicate them.
It would seem common sense to identify your relative weaknesses and then go all out to eradicate them.
But most people don't do that. Instead they do this:
They deny they have the weakness. They are blind to their own faults. or
They say there is nothing they can do about their faults. They say they cannot change; they use phrases such as, "I can't help it. That is just the way I am". or
They know they have a weakness and they use that as a reason (excuse) not to do much. They say things like, "I could never do XYZ. I don't have the confidence: education: ability: knowledge: skill".
But a champion would never say things like that. Instead a champion would say:
"At present I know that I cannot do XYZ because I don't have the education, I don't have the ability or knowledge or skills. Therefore, I will read and I will educate myself,"
I will practice and gain the ability and skills,
I will observe how others do it and I will gain the knowledge and
I will improve my performance and gain more confidence.
Champions are not born. They are made.
And they are usually, self-made.
Here is a quote from Arnold Schwarzenegger: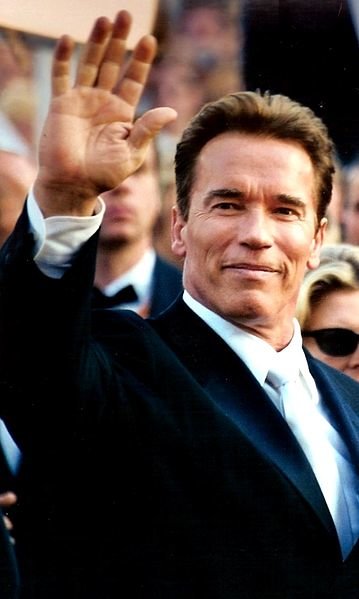 "I was always honest about my weak points. I think it's the key to success in everything: to be honest; know where you are weak: admit it.
In two or three years, I had actually been able to change my body entirely. That told me something. If I had been able to change my body that much, I could also, through the same discipline and determination, change anything else I wanted. I could change my habits, my whole outlook on life. "
Remember: This is the biggest differences between the champions and the non-champions.
Champions will admit to themselves where they are weak, and they go all out to eradicate their weaknesses. NON champions, don't (or wont).
Champions make themselves better by working to their strengths; and working on their weaknesses.
Questions for you to ponder
What are your three greatest strengths?
How could you make the most of your three greatest strengths, in ways which will help others, and yourself?
What are your two worst weaknesses?
What could you do to improve upon your current condition?
Quiz: Do You Have The Winner's Edge?
Winners tend to achieve the goals they set for themselves and they do well in life. NON winners try hard but don't get as far as they would like. Losers don't even try to achieve any goals; they just hope that their luck will change on its own. Try our fun quiz to discover to what degree you have the winner's edge.
Blogs by Email
Do you want to receive an email whenever we post a new blog? The blogs contain article 5-10 minutes long - ideal for reading during your coffee break!
Further Reading in Personal Development
Looking for Personal Development Training?
If you're looking to develop your Personal Development Skills, you may find this Personal Development Training Course beneficial:
Open Training Course Pricing and Availability
Next Open Course Starts in 4 days, Online - Teams, places available