Managers - How to Think and Grow Rich
Managers - How to think and grow rich
Creativity as the sources of new profits
There is one thing that will be the source of your greatest profits in the future: your MIND.
Your minds capacity to imagine, and create new ideas, that can be sold can create fantastic wealth.
It has not always been that way: In the past wealth has been defined by many things.
In early history (even up to the present time) Food production was the source of wealth. If you could grow enough food, you were wealthy. If not you were poor: Many went hungry and even starved.
But now in this country, finding enough food is not the problem (overeating is more likely to be the problem).
Later, wealth was determined by the acquisition of land. The landed gentry were the wealthy (and still are). Owning land gave you the rights to all the products of the land:
Crops
Rent
Minerals and metals
Owning land is still a good measure of wealth - probably always will be.
But, come the industrial revolution, the landed gentry were joined by a new breed of wealth creator.
The engineer
The Victorian engineers became the new breed of wealth creator who were able to exploit their Knowledge of chemistry, engineering and mathematics, generated abundant wealth.
Men like Isambard Kingdom Brunel, James Watt and Richard Arkwright were not born rich, but made themselves rich by the application of intelligence and were excellent examples of a new trend.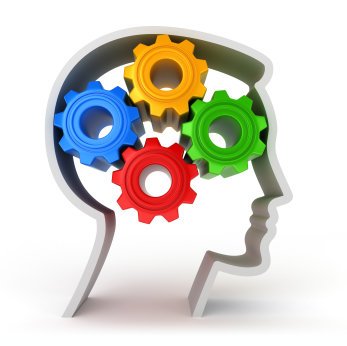 The trend towards the mind as the source of wealth.
This trend started in the Victorian age, has continued to grow.
These people of creative genius were the driving force of wealth creation in the 20 century.
The creative men of engineering were joined by creative men of other kinds.
This new breed used their creativity to generate unbelievable wealth for themselves and others
People such as:
This type were not engineers but they were people of Imagination.
And it made them fortunes.
We have now reached the point in economics where you do not need to be born rich to become rich.
Because, if you do not have the money to start with, you can instead become creative and imaginative.
Your capacity to imagine and create what you have imagined can unlock doors of wealth that are unlimited.
Another such example are Larry Page and Sergey Brin who jointly founded Google in 1997.
And in 2007 Google made $5,787,938,000
So you can see, these guys are doing better than we are!
But what about tomorrow?
Somewhere in your brain lies the seed of great wealth creation.
It is in the form of a great idea.
Your job is to have good ideas, turn them into a reality, and sell them.
Blogs by Email
Do you want to receive an email whenever we post a new blog? The blogs contain article 5-10 minutes long - ideal for reading during your coffee break!
Further Reading in Leadership and Management