I Have Made an Amazing Discovery
I have made an amazing discovery
If you will learn and apply this discovery, you will be better able to persuade people to accept your proposal, buy your products, and accept your ideas. You may use this discovery to improve your results. The idea is this:
People are more influenced by your ideas than they are influenced by your information
Mere information does not influence people very much, and does not inspire them into action.
But good ideas do massively influence and motivate people into action.
For example: if I were to tell you the following information: Paris is the capital of France.
That is good information. But the effect of that information has on your mind is very little. You are likely to say to yourself, "Yeah? So what?"
However, if I were to say to you: "Paris is the most romantic city in the world!"
Then, that is not information, it is an IDEA! And its effect on your mind is likely to be more intense.
Imagine you were in charge of the London Tourist Board, and you were trying to increase the numbers of visitors to London. Which of the following slogans would you want to put on your poster, which was to be printed and posted at the world's airports?
London: the most Historic city in the world.
London: the capital of England.
You would almost certainly want to use the first, NOT the second. The first represents an idea. The second represents mere information.
Here is my point. Ideas are more emotionally expressive than information.
Ideas are more emotionally expressive
If you want to influence people, (if you want to sell them your proposal or product) then make the distinction between giving them your "information" and giving them your "ideas".
What is an Idea and how does it differ from Information?
A piece of information is simply the expression of a fact. A bony fact, such as; "Haemoglobin has an affinity to oxygen."
An idea is a more creative expression of a concept. An idea is an abstraction. An idea often takes the form of an image, or of a simple slogan, such as, "We are the Government of the people, by the people and for the people".
What does this mean for you?
If your intention is to inspire someone else to make a decision in your favour, then you need to be very aware that people respond more intensely to ideas, and they do not respond so readily to bony, dry facts.
So you need to plant ideas into the mind of your listener; and only supplement those ideas with facts. I would suggest a 70/30 ratio of ideas to facts.
Give the person your big ideas to capture their imagination, and then back those ideas with facts
If you give them too many facts, without the power of your imaginative ideas, then your presentation will be informative, but uninspired.
If you give too much time only to your grand ideas, but don't ground them in any facts, then you may appear to be a fantasist; a creative genius but with her head in the clouds, not living in the real world.
People are moved to action by ideas, rather than facts
It is a fact that cigarettes kill, but the idea of Looking Cool is enough to entice teenagers to begin smoking.
It is a fact that the driver of a Porsche motor car, is limited to the speed of the other traffic, which is stuck on the same congested motorway. But the idea of Looking Cool, Whilst Sitting in a Porsche is enough to entice older boys to buy a Porsche.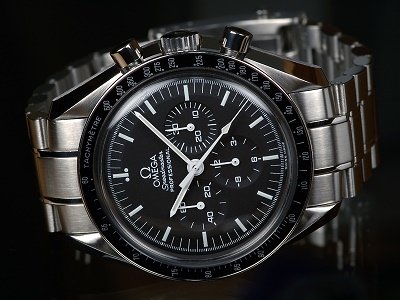 It is a fact that a cheap watch will tell you the same time as an expensive watch. But the idea of having a Classy Piece of Precision Engineering on your wrist, is such an attractive idea that many people spend thousands on a great watch.
Factually, the watch gives you the same information; the time and date. But the idea of having an OMEGA wrist watch, like 007 Daniel Craig wears, is enough for 003-and-a-half, to go out and buy an "OH-MY-GOD Look-at-my-watch", watch.
When you are trying to persuade people, give them your big idea first. Then back that idea with the facts.
If you did that, the doors of their mind will open for you.
Blogs by Email
Do you want to receive an email whenever we post a new blog? The blogs contain article 5-10 minutes long - ideal for reading during your coffee break!
Further Reading in General Development
Looking for Leadership and Management Training?
If you're looking to develop your General Development Skills, you may find this Leadership and Management Training Course beneficial:
Open Training Course Pricing and Availability
Next Open Course Starts in 8 days, Manchester City, places available