How to Solve a Problem
How to Solve a Problem
Here is how you could figure out how to solve your current problem. Draw out a Problem-Cause-Solution mind map, and spend time filling it in.
Remember: All problems have causes
All problems have causes; in fact, all problems have multiple causes.
All problems are created and maintained by a network of related causes.
If you want to stop a problem, then you need to:
Identify the network of related causes.
Remove the causes or
Nullify their effects.
If you remove the causes, or nullify their effects, then the problem will disappear.
For example, a fire. There are three causes of a fire: Heat, Oxygen, Fuel.
If you put heat, oxygen and fuel together in the same time and place, you will have a fire. And if you remove any one of those three elements, then the fire will immediately go out.
Since we live in a cause-effect universe, if you stop the causes, then you stop their problematic effects.
When you have a problem, your task is to sit down and try to figure out the major causes of the problem and interrupt them.
How could you do that? The simplest way I know of, is to draw a diagram that looks like this.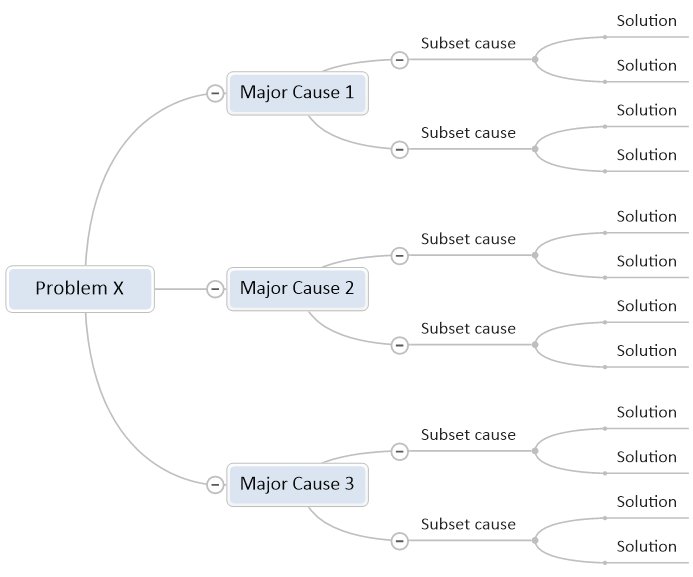 Use this diagram to frame your problem - cause - solution - analysis.
Example: On 27th January 1967, there was a terrible fire on board the Apollo 1 service module test rig, which killed all three crew members: "Gus" Grissom, Ed White, and Roger Chaffee. The fire completely destroyed the Command Module.
The three major causes of the deaths were found to be: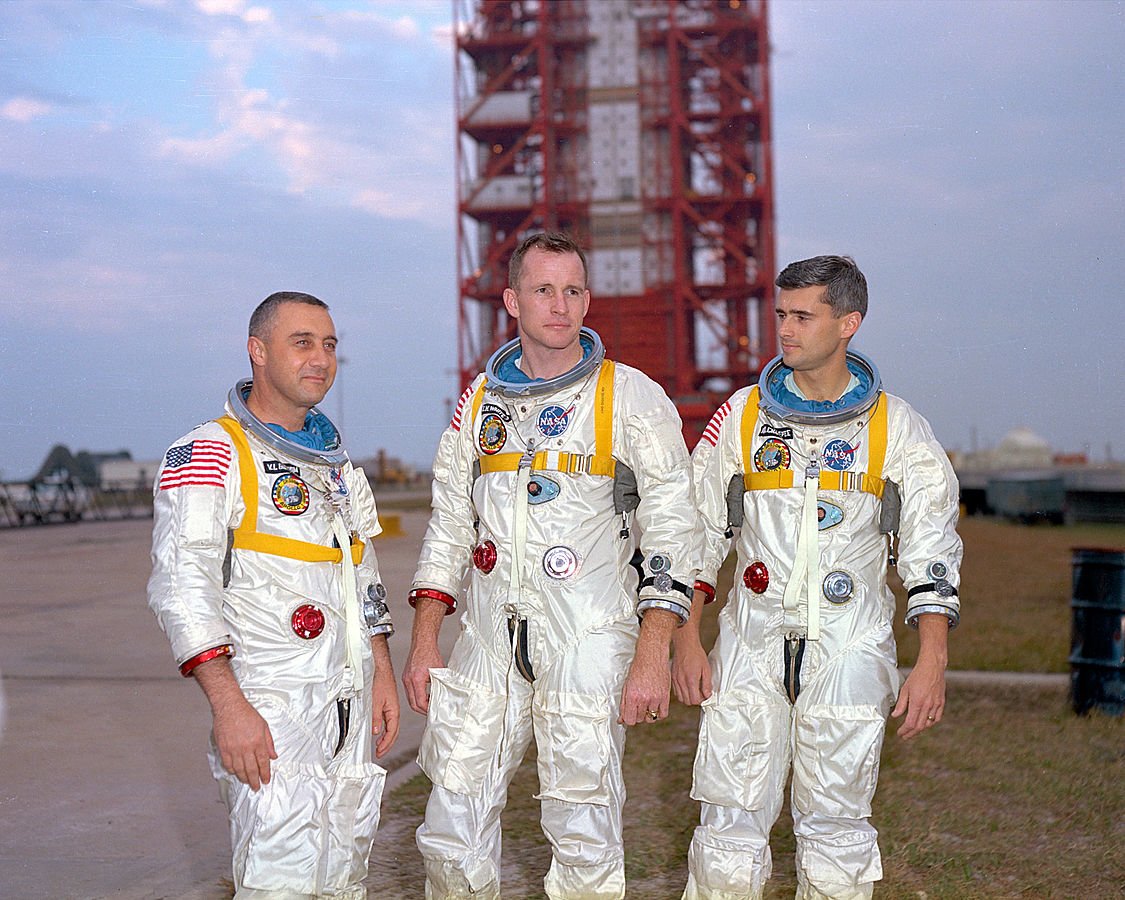 High oxygen content of the atmosphere in the command module.
Electrical cables capable of generating sufficient heat to ignite surrounding combustible materials.
Escape hatches that could not be opened by the astronauts.
Each of these three causes, had subset causes and each of these subset-causes suggested remedies.
Reduce the oxygen content.
Insulate the cables.
Reduce the amount of combustible material.
Redesign the escape hatch.
All these steps were then taken.
Forward Planning
It is a shame that things have to go wrong before someone thinks to fix the problem.
A better way would be to use this method to pre-empt problems and to figure out how we, (you) could prevent problems from happening in the first place.
Use the diagram above to predict, pre-empt and prevent problems before they even have a chance to occur.
Prevention is better than cure.
Blogs by Email
Do you want to receive an email whenever we post a new blog? The blogs contain article 5-10 minutes long - ideal for reading during your coffee break!
Further Reading in Decision Making and Problem Solving
Looking for Leadership and Management Training?
If you're looking to develop your Decision Making and Problem Solving Skills, you may find this Leadership and Management Training Course beneficial:
Open Training Course Pricing and Availability
Next Open Course Starts in 6 days, Online - Teams, places available