How Much can you Do In Less Than Half an Hour?
How much can you do in less than half an hour?
We often say that we do not have enough hours in the day, to do things we want to do.
It is interesting that we think of time, in terms of hours.
We tend to do things by the hour: We get paid by the hour. The news is delivered on the hour.
We measure speed, by the miles per hour. Meetings are often scheduled for an hour.
But there is nothing sacrosanct about the hour; 60 minutes.
I have found that it is often better to think of time as being divided up into smaller units; say, half-hour slots.
If you set your mind to it, you can do a surprising amount, in a half hour period of time.
Many people complain they don't have enough time to do what they need to do.
They say they don't have time to exercise.
They don't have time to learn a musical instrument, or a foreign language.
They don't have time to keep up with their reading.
But that is because they are looking for an uninterrupted block of an hour or more, to go training, or practice their instrument, or read (or write), their book.
But you don't need an hour.
Often, you don't need even half an hour.
You can get a lot done in a half hour or less.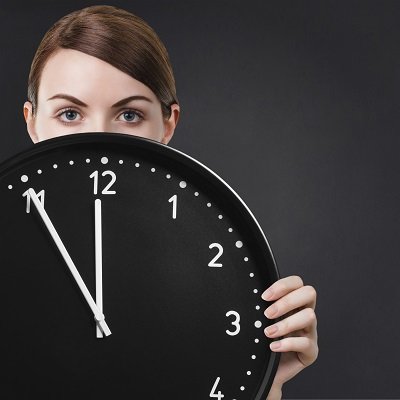 For example: See how many press-ups you can do in five minutes. After five minutes of doing press-ups, I can guarantee you will consider it sufficient exercise for the day.
See how far you can run, at top speed, for three minutes. After three minutes of flat-out sprinting, you will certainly agree that is sufficient training to make you fitter than you are now.
Read out-loud to yourself, for half an hour, from an educational book and you will learn more than most people do, today.
Practice your musical instrument for only 20 minutes a day and you will make progress.
Or practice a foreign language for only 25 minutes a day, whilst in the car, driving to work, and you will make steady progress.
Or phone your mother every other day for 10 minutes, just to say "Hi".
Write one page a day, and within the year you will have finished the book you promised yourself that you would write.
Don't be daunted by the apparent lack of spare hours.
You don't need a spare hour.
Small fractions of an hour will often be sufficient for your needs.
Try it for yourself and see how much you can do in less than half an hour a day.
Time Management Questionnaire
To discover your time management strengths and weaknesses, try our Time Management Questionnaire.
Blogs by Email
Do you want to receive an email whenever we post a new blog? The blogs contain article 5-10 minutes long - ideal for reading during your coffee break!
Further Reading in Time Management