Advanced Leadership Training
Advanced leadership training - Three common errors of thought
Everything that exists has its limits. Therefore the human mind has its limits.
In any given amount of time, the human mind can process only so much information.
Consequently we prefer simple things to complex things. We prefer a limited amount of mental work rather than an unlimited amount.
So we have a tendency to simplify. Which is good, but not always!
It is possible to over-simplify situations and, as a result, commit three common errors.
In the following way:
Please note that the smallest and simplest numbers are: 0 (zero), 1 and 2
As a result we make the following three errors:
The Zero error (the "Failure -to -think- before- you -act" error!)
The One error (the single cause fallacy)
The Two error (false dichotomy error)
The Zero error is the "Failure-to-think-before-you-act" error!
"The zero error" is the error of acting and speaking before you have thought it through, carefully.
Think before you act
Action is the result of thought.
And pain and pleasure are its consequences.
If a person acts without sufficient thought, then pain will follow him.
If a person acts only after giving sufficient thought to the purpose of his-her actions then he will achieve his goals: Be it digging a ditch or building a computer.
Your brain has evolved to deal with complexity; use it as such.
Your brain has not evolved to be a mere "random number generator".
Your mind is your greatest asset.
But only if you use it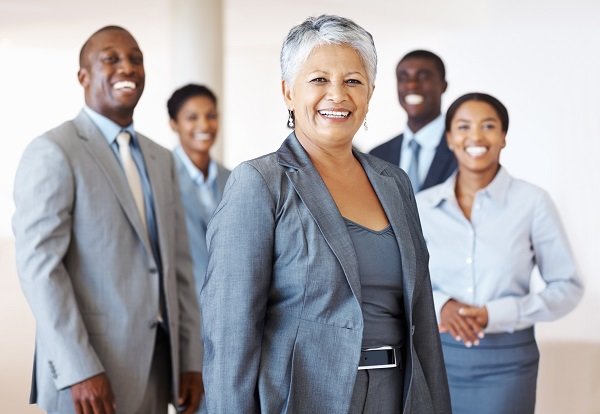 Ayn Rand quote:
"Man cannot survive except through his mind. He comes on earth unarmed. His brain is his only weapon. Animals obtain food by force.
Man has no claws, no fangs, no horns, and no great strength of muscle.
He must plant his food or hunt it.
To plant, he needs a process of thought.
To hunt, he needs weapons, and to make weapons - a process of thought.
From this simplest necessity to the highest mathematical abstraction, from the wheel to the skyscraper, everything we are
And everything that we have comes from a single attribute of man -
The function of his reasoning mind."
Failing to think before you speak is one of the most common errors.
Two examples of failing to think before speaking:
This one belongs to General John Sedgwick, just before he was shot dead by a sniper.
"They couldn't hit an elephant at this distance".
Gerald Ratner made a speech at the Institute of Directors on April 1991.
During the speech, he commented: We also do cut-glass sherry decanters complete with six glasses on a silver-plated tray that your butler can serve you drinks on, all for £4.95. People say, "How can you sell this for such a low price?"
He said "Because it's total crap."
This one sentence is estimated to have cost Mr Ratner £500,000,000.
Have you ever said something that got you into trouble?
Always think before you speak
Failure to think before you speak is called the zero error.
The One error (The single cause fallacy)
This error is also common.
It is exemplified by the idea that "For every effect there exists a cause"
We speak of "the law of cause and effect".
This law of cause and effect implies that:
One cause = One effect
Only one effect flows from each cause
The truth is that most effects have many more than one cause.
The unstated and assumed idea of:
One cause = One effect, leads people to oversimplify situations.
Then they ask naive questions or seek non-existent magic-bullet solutions.
Examples of naive questions:
What is the cause of cancer?
What is the cause of ill health?
What is the solution to poverty in Africa?
There is no one solution
Why? Because all problems have more than one cause.
It is a mistake to think in terms single causes:
Here is the point explained again
The Fallacy of the single cause - is to wrongly presuppose that an event has a single cause when there are in reality many causally relevant factors involved.
This is a fallacy where causal interactions are being over-simplified.
For example, after tragedy such as a student committing suicide, people and the news media might start looking for "the cause", and blame it on the parents.
But there is no single cause that led to the suicide. Many factors were at work.
Stop looking for the single cause to the problem.
Stop looking for the single solution to the problem.
Looking single causes; we call "The One Error"
The Two Error (the false dichotomy error)
"The two error" is one step beyond "the one error".
"The two error" is the common mistake of thinking in dichotomies.
False dichotomies are also known as False Dilemma, Bogus Dilemma, Bifurcation, Black-and-White Fallacy, and Either-Or Fallacy
A dichotomy defined as "making a judgement as if only two alternatives are possible"
This is generally false when other alternatives are possible, which usually is the case.
The notion that a binary choice exists usually is implied rather than being stated explicitly.
Examples of false dichotomies:
You are either with me or against me.
You are part of the problem or part of the solution.
Are you a royalist or a roundhead
Are you introvert or extrovert?
Are you good or evil?
Are you dishonest or stupid?
Did you win or lose?
Whenever you see statements such as these, correct the error by transforming them into identify statements: in the following way:
"You are either with me or against me". Is transformed into "You are either with me or not"
The others are transformed into:
You are part of the problem or not
You are a royalist or not
Introvert or not
Good or not
Dishonest or not
Win or not win
There is more complexity built into the system to allow for simplistic false dichotomies.
Don't use false dichotomies (A or B) statements ("You are either a royalist or a roundhead!")
Transform them into identity statements A or not-A "You are either a royalist or not")
For more information about advanced leadership training visit the Corporate Coach Group website
Blogs by Email
Do you want to receive an email whenever we post a new blog? The blogs contain article 5-10 minutes long - ideal for reading during your coffee break!
Further Reading in Leadership and Management