Actualise your Potential
Actualise Your Potential
You were born with a set of potentials. A potential is a latent, innate capacity to achieve goals.
You were born with an immense amount of natural talent; latent, innate power to perform at a high level of achievement.
Your DNA Holds the Key to Your Success
You were born with a set of personal potentials locked inside the DNA that makes you, who you are. You got your DNA code from your parents and ancestors: Your DNA code is the chemical blueprint that is embedded in each of your trillions of cells, and it defines you as a unique, irreplaceable individual on planet Earth.
Your DNA is a chemical code that has never been used before and will never be used again; it is this code that provides you with a set of unique potentials.
This set of unique, innate physical and mental capacities can operate in all areas of human endeavour.
What is Your Mission Here on Earth?
Your mission, should you decide to accept it, is to see how much of the potential that you were born with, can you cash-in on, before you die.
It is important that you recognise that you have plenty of untapped potential waiting to be utilised by you. It is like having money in the bank that you didn't know you had.
It is like finding out that your great-grandmother left you some valuable treasure in a long lost will. But this treasure is not a hidden pot of gold, but rather a hidden golden potential.
You Have Truckloads of Untapped Potential
You have untapped potential as an athlete.
You have untapped potential as a scholar.
You have potential as an artist.
You have potential as a writer.
You have potential as a leader.
Do You Accept the Challenge?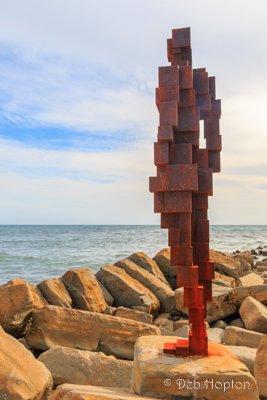 In order to actualise your potential you need to accept the challenge and set to work.
Don't be too quick to accept the labels put upon you by others.
Don't allow your teachers or your parents or your friends or your enemies to limit you by means of issuing you with labels that negatively restricts your belief about what you are capable of.
Recognise that practically every person has the potential to become great at something.
Recognise that practically every great success got off to a bad start.
But people who are great successes never allow their initial bad start to become the reason to lose faith in their God-given potential to do well.
Walt Disney was fired from the Kansas City Star in 1919 because, his editor said, he "lacked imagination and had no good ideas."
You Are a Work in Progress
No matter what you have done, or what you have had done to you, you still have the potential to make a success of whatever you put your mind to.
Your job is to decide what would allow you to express the best of your best potential; and then do it.
Blogs by Email
Do you want to receive an email whenever we post a new blog? The blogs contain article 5-10 minutes long - ideal for reading during your coffee break!
Further Reading in Personal Development