Make an Enquiry
X
If you feel you would like to attend but cannot yet commit to a secured booking, you can express your interest here.
People Management Skills Training Course Outline
You want to get the best performance from other people.
But some people can be hard to manage.
How can you get them to act in agreement with your plans?
Learn these powerful people management skills, and you will be able to get them to cooperate with you and achieve your goals.
The course was excellent and I have been able to gain a lot of tools for me to apply to my role and everyday work. Especially enjoyed the planning section and how to deal with conflicts. I look forward to putting them into practice. The trainer's presentation was excellent and kept my attention the whole time. I liked that it was varied and not mundane at all.
Customer Reviews
People Management Skills Training - Day One - Morning
Introductions
The starting point of the course is this:
We all have an ongoing challenge.
We need to know the answer to the following question:
How can we get the best performance from ourselves and others?
We can do that only if we develop our people management skills.
We are here today to focus on how to develop people management skills.
Let's do the people management skills questionnaire
What are your relative strengths and weaknesses.
Why are you here?
What do you want from this course?
We need to know how to...
Set and agree goals
People need to know what the goal is.
Without goals, there can be no plan, no organised action and no motivation.
Goals provide the basis for a plan, organised action and a high degree of motivation.
The first step to achieving a goal, is to set it.
How to set goals
An eight-step formula.
Goal setting workshop.
The proper use of humour.
How to use humour properly.
How to avoid the common problems caused by the misuse of humour.
The Smiling Assassin. The Social Bully. "Can't you take a joke?".
What you SHOULD laugh at.
And what you should NOT laugh at.
Positive mental attitude V negative.
What is the difference between optimism, criticism and pessimism?
How much of each type do you want in your team?
What is the right amount of optimism? Criticism? Is there a role for pessimism?
What are the effects of each?
How can you instil the correct amount of optimism?
Is there a legitimate role for criticism?
Is there a legitimate role for pessimism?
Affirmative directions
You need to get into the habit of giving only affirmative direction.
Negative directions, such as "DON'T PANIC!" puts into mind the very idea that you want the other person to put out of mind.
Negative directions cause confusion because saying "X is wrong" leaves completely unstated, what is right?
Exercise and practice turning negative directions into positive directions.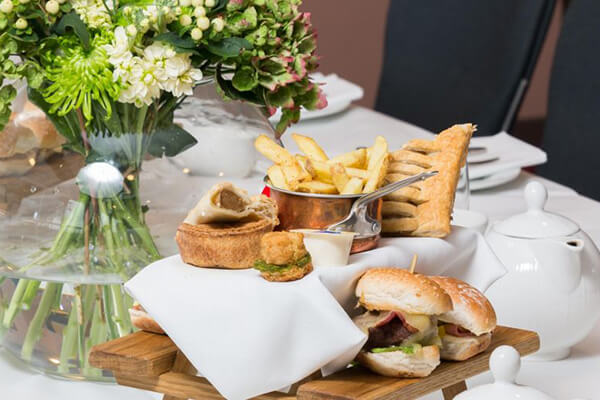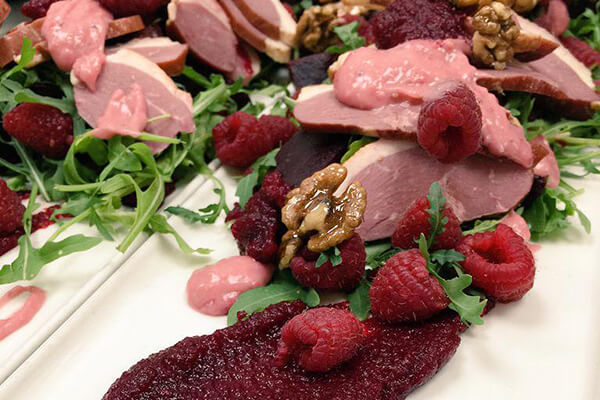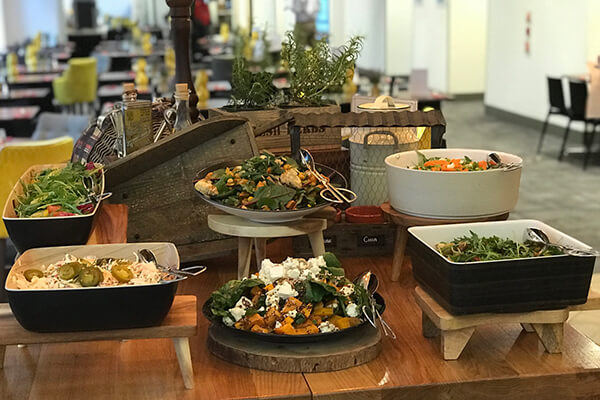 A selection of food which is available on our open courses - varies per venue
People Management Skills Training - Day One - Afternoon
Performance management
Not everyone behaves in the way you want. So, you sometimes need to give people constructive criticism on their performance. The key word is constructive.
How to give constructive criticism
We will give you all the notes you need on how to give constructive, (Not destructive criticism) so that your feedback will feel more like help and less like an attack on their character.
Five specific examples for you to work through and develop your skills by doing.
Ensure that the last thing they hear from you, as they leave, is what you DO want.
Praise and appreciation
People skills include remembering to properly praise, appreciate and thank others for their efforts. Many people feel unappreciated; because their mangers forget to say the "few kind words" that make all the difference to how people feel.
It is crucial to NOT neglect to give a few kind words of encouragement, thanks, appreciation and praise.
Day One Summary
Personal action plans.
What have you learned and how will you benefit from it?
Close.
The course content is practical and adaptable to everyday living – not just work! I am sure that the skills I have learnt will come into immediate use and I urge other new managers to take this course. The trainer's presentation was fantastic and he delivered the presentation exceptionally. He was helpful, energetic, inspiring and fun.
Customer Reviews
People Management Skills Training - Day Two - Morning
Question: How usefully do people spend their time at work?
We make the distinction between doing Busy work and doing Productive work.
In your place of work, are there any "busy but non-productive" people?
We identify the problem of "Busy but non-productive activity", and we name the causes and write counter measures.
The three causes for being busy but non-productive are: S.O.S.
S.O.S. = Self. Others. Systems.
Self: Our own bad habits
Other people who take us off track
Inefficient systems.
We figure out what we should do about each of them.
Do high value work first - minimise the 'trivial many'
The importance of prioritising.
Many people don't prioritise their work properly. So, they tend to be reactive, rather than strategic. We will show you exactly HOW to prioritise people's work so they will benefit from doing the right things in the right order.
Personal development questionnaire.
We will do a personal development questionnaire where we will each discover two things that we need to work on, and two personal strengths to build-upon.
Delegate the right task to the right person.
We all need to gain the willing cooperation of other people, through the art of thoughtful delegation. We will show you how to delegate properly. (And we will discover the excuses people use to avoid delegating, such as, "Its quicker if I did everything myself").
How to handle interruptions and distractions.
One of the most important people skills is to be able to get the maximum value from any conversation, in the minimum time, without causing offense to the listener.
We will show you ways to get the best from every conversation.
How to manage emails more effectively
Top tips on how to manage both incoming and outgoing messages - We will discuss how you can get the best from emails.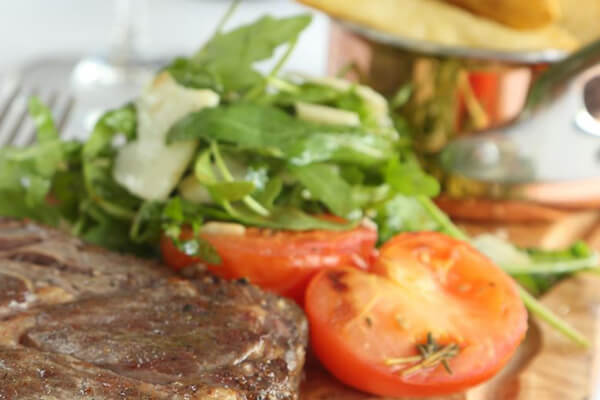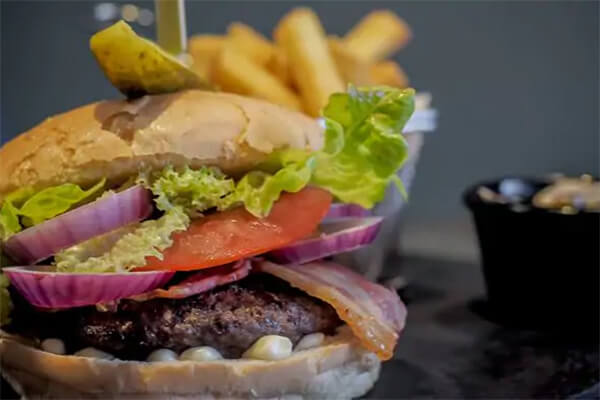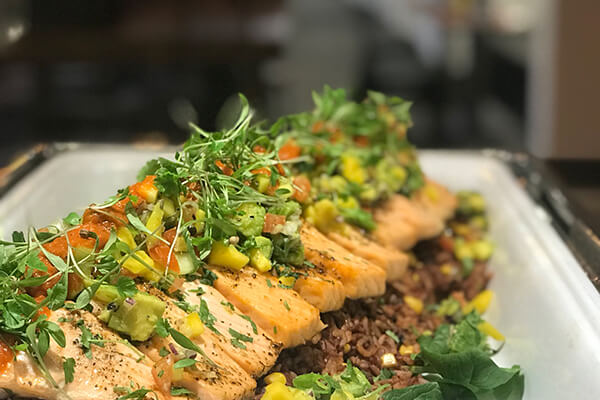 A selection of food which is available on our open courses - varies per venue
People Management Skills Training - Day Two - Afternoon
If you push them too hard, they will push back.
How mental attitudes affect external results.
We will show you how mental attitudes tend to reflect themselves in external results.
If you think you'll lose, you're lost. If you think you're outclassed, you are.
We will show how a strong mind-set acts as the starting point of all achievement.
Then we will go on to show you how to build the right mind-set by means of conversation control.
Conversation control
Whatever people talk about influences how they feel. You feel whatever you think about.
So, it is important to become fully conscious of the content of people's conversation and to ensure that their conversation has good effects on the mind and mood.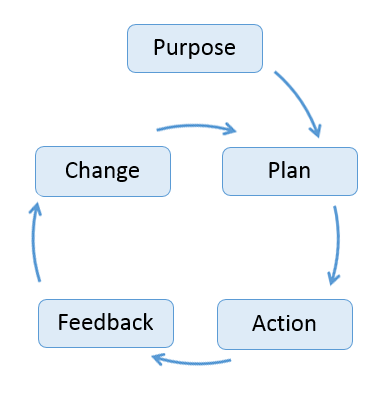 Putting the same point in a different way. We need to notice the content of the conversation and to steer it away from destructive content.
We will show you how to do that.
The people management success cycle.
All successful people management is based on reiterating the same basic steps over and over. The steps are: Purpose, plan, action, feedback, change.
The direct opposite of the success cycle is the failure formula: Unclear purpose, Poor planning, Procrastination, (slow to respond), Insensitivity or Blindness to feedback, and Stubbornness; the refusal to change.
We will show you how to keep people succeeding by keeping them OFF the failure formula and ON the success cycle.
Ask the "8 success cycle questions" and the answers they give will keep them on the success formula cycle.
We will show you how to use the 8-success cycle questions.
Final summary and action planning.
How will you benefit from the training you today?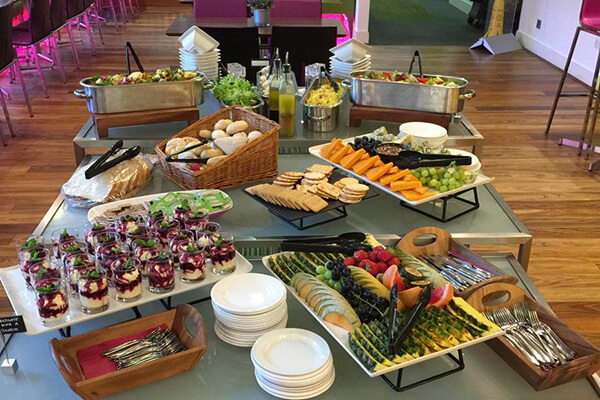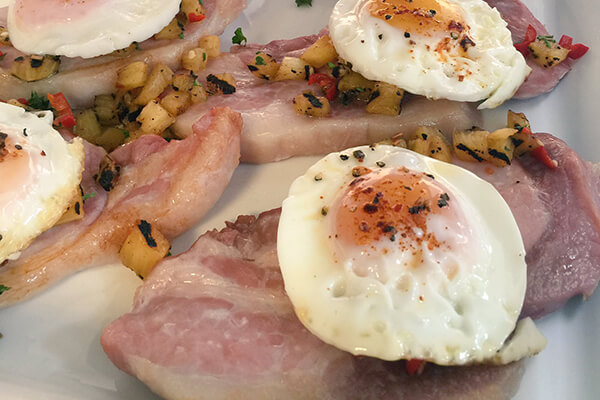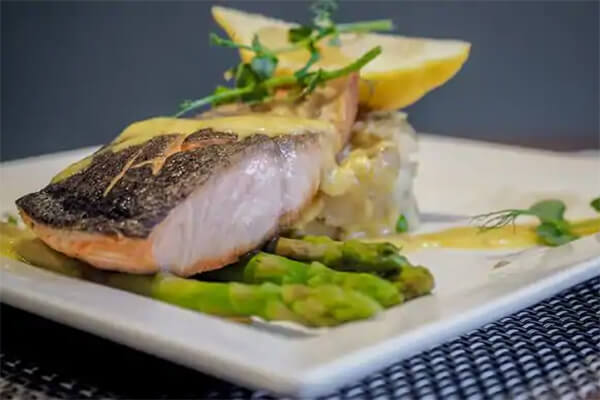 A selection of food which is available on our open courses - varies per venue
The training course content was really valuable. Helped emphasise and formulate processes already in place, in addition to providing practical methods of implementation. Trainer's presentation was very organised and well structured.
Customer Reviews