Make an Enquiry
X
If you feel you would like to attend but cannot yet commit to a secured booking, you can express your interest here.
Feedback Training - Giving Effective Feedback Course Outline
Feedback is a key concept in performance management. Feedback is information which relates to the results of your recent actions to your goals. Feedback comes in two main types, positive and negative feedback.
I have thoroughly enjoyed the past two days. I feel the course had great content and was relatable from any work place. I'm hoping to use the information I have learnt to make myself a better manager. Chris had a great presentation, very consistent with the use of mind mapping on computer and paper.
Customer Reviews
Feedback Training - Giving Effective Feedback - Morning
What is feedback and why is it important?
Feedback is information that relates the results of your recent actions to your intended goals.
Feedback tells you what progress is being made or not made.
Feedback is essential to progress.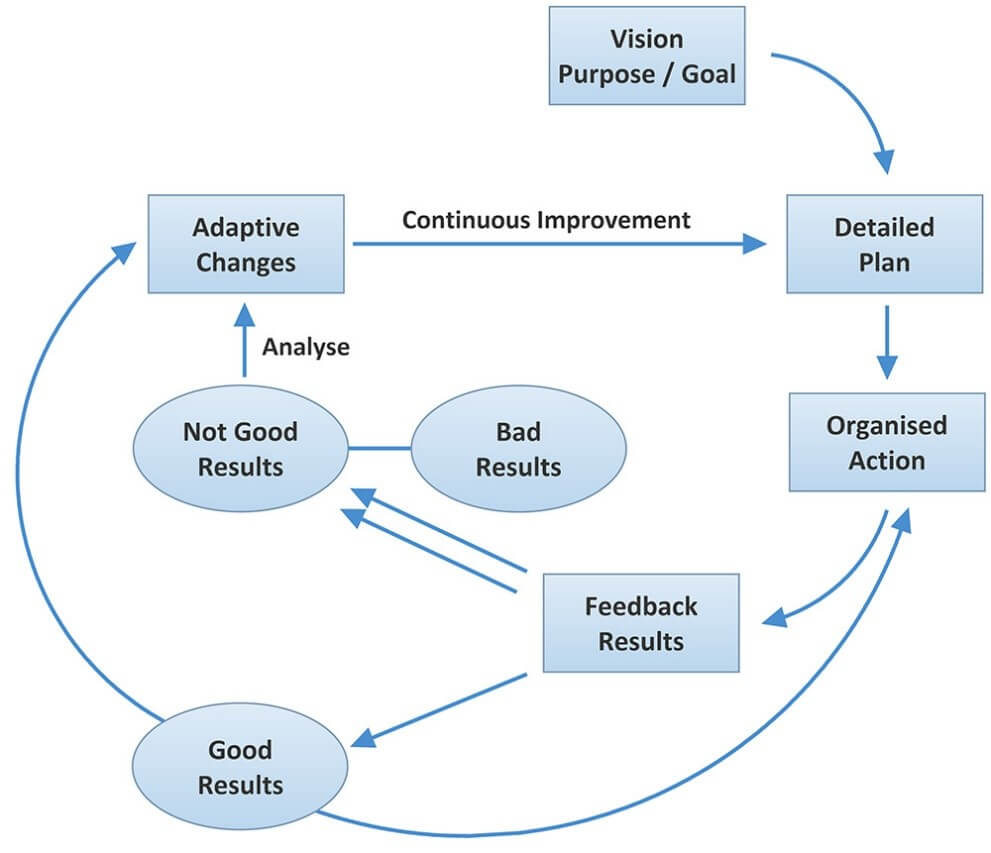 How feedback fits into the continuous improvement cycle
Feedback is part of a bigger thing called the continuous improvement cycle.
Continuous improvement cycle: GOAL, plan, action, FEEDBACK, change.
The goal is the target.
The plan is how you intend to achieve it.
The action in the performance of the plan.
The feedback is a measure of the performance in relation to progress towards the goal.
The changes are the improvements that need to be made in order to ensure progress towards the goal.
How to deliver negative feedback and give "constructive criticism"
Negative feedback is a recognition of where the performance is either:
No progress; stagnation
Regress; going backwards
Learn about "Self-image psychology"
The self-image is the way people think about themselves.
A person's behaviour is governed by their self-image.
Therefore, it is important to NEVER attack a person's self-image.
It is vital to preserve the person's self-image whilst giving negative feedback.
Feedback Training - Giving Effective Feedback - Afternoon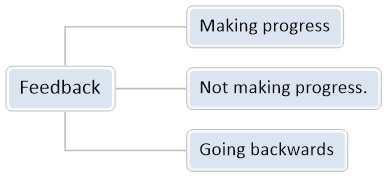 To whom should you give feedback?
Who needs your feedback?
Who does not need it?
Under what circumstances should you give it?
When and where you should deliver your message.
Who should be present (or who should NOT be present)?
Should feedback be in private or public?
The 10 rules for effective feedback
All the rules for effective feedback on a single page.
How to deliver negative feedback fairly and effectively
Proper praise and appreciation
Social motivators.
Money is not the only reason people go to work.
They also need appreciation for a job well done.
The link between positive reinforcement and improved performance.
The 8 Part SMART method for setting goals
How feedback informs the next set of development goals.
How to gain their commitment to improve
Pleasure-pain theory of motivation.
Talk about the negative consequences of not making progress
Talk about pleasurable consequences of making progress
Practice sessions. Active learning.
Final actions plans
I thought that the course content reflected the needs that I had. The message was clear, and brought what were former murky issues into focus. The tools will be useful to me. The trainer's presentation was clear, to the point and engaging.
Customer Reviews