Make an Enquiry
X
If you feel you would like to attend but cannot yet commit to a secured booking, you can express your interest here.
Email this page to your Manager
X
If you are reading this page with the intention of attending the course, then you may need to 'put forward a case' to a manager who makes the final decision.
So, you may find it beneficial to give your manager this webpage, which will give all the information needed to make the right decision.
To do this, please enter the manager's email address below and.. take me to your leader!



* Just so you know, we'll add your details to our records.
Accelerated Learning, Memory & Mental Mapping Training Course Outline
Learn practical memory skills you can use every day. Remember people's names with ease. Use your creative imagination or mnemonics, and mental mapping, to learn and recall information. If you need to make group presentations, you would benefit and gain confidence from enhancing your learning and recall abilities.
Available as an In-House Course
The course content was very informative. Lots of good ideas and thought provoking. Has made me think about my own actions and responses. The trainer's presentation was logical and easy to understand and follow. Very enjoyable day. Thank you very much.
Customer Reviews
Accelerated Learning, Memory & Mental Mapping Training - Morning
Introductions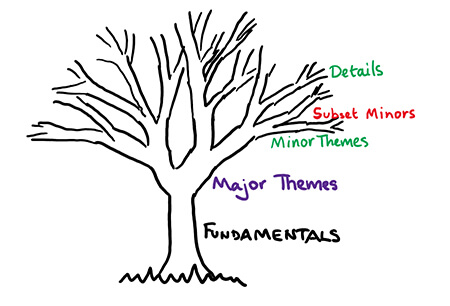 This course is split into two halves:
AM: The morning is about tools to improve your Memory (mnemonics).
PM: The afternoon is about Mental Mapping.
Accelerated Learning- AM
Memory = Mnemonics
A Key distinction
There are three levels of learning:
Understanding
Memory
Utilisation
Our model for memory: R.A.I.S.E.
R – Repetition
A - Association
I - Imagination
S - Structure
E - Engagement
1. Repetition
Repetition is the mother of skill –
For many, information goes 'in one ear and out the other'.
We need it to stick in the mind.

It is important to understand how repetition should be used to aid memory retention.
Rules for repetition.
2. Association
Memory can be seen as: The art of associating what you NEED to know, to what you ALREADY know.
Memory uses the associative power of the mind to make links between what you need to remember and what you already know.
Exercises: games and exercises where you learn by doing.
3. Imagination
Your imagination is the motor of your memory.
You use your imagination to create vivid links.
Four types of image-association:
Visual images
Words, slogans and catch phrases
Physical movements and actions
And other Anchors; scent, smells and emotions
The art of using your imagination as the GLUE which permanently bonds the information to your brain.
Accelerated Learning, Memory & Mental Mapping Training - Afternoon
4. Structure: Nature loves branching structures.
Structure your message like a tree:
The Tree of Knowledge
So structure your message like a tree:
The Tree of Knowledge
Key point: Knowledge is (or should be) hierarchical
Fundamentals
Major themes
Minor themes
Details
Mental Mapping gives you the much needed structure
Three kinds of mental mapping
Categorical type – putting knowledge into similar sets.
Questioning type - drawing knowledge out by asking questions.
Creative type - problem solving.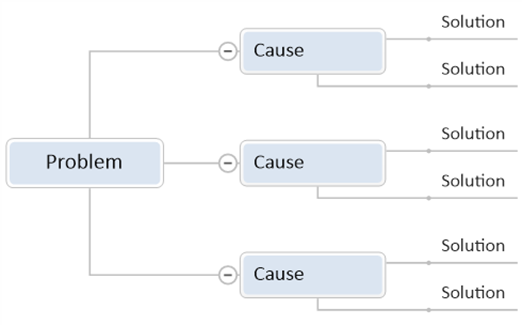 Practice sessions
For you to learn by doing.
Method for clear thinking, speech, and writing
How mapping will improve your writing skills.
Media for mental mapping:
On paper, on computer, with words, with pictures.
5. Engagement
Your training sessions need to be engaging.
Question: How could you make your learning sessions more engaging?
There are many ways you may make the learning session engaging:
Get people talking to each other.
Give them puzzles to solve.
Ask them to make distinctions between two similar, but different, concepts.
Ask them to draw something.
Give them a physical challenge or activity to do.
Test their recall in a mini quiz.
Use movement. Throw a ball around a room and ask a question of the catcher.
Perhaps use some music or rhythm or rhyme.
Exercise: Please work with your partner to figure out ways in which you can make your learning sessions engaging.
Summary and action planning.
Summary: R.A.I.S.E.
"How can you get the very best performance from yourself and others?"
I will use repetition in my training by...
I will use association and imagination in my training by...
I will structure my training by...
I will make my training sessions more engaging by...
The course content was very good. Logical order and relevant, with good mix of theory and practical, followed by exercises to cement learning. The trainer was very engaging, sound theory and knowledge, supported with relevant examples of life experience.
Customer Reviews