The Art of Planning
The Art of Planning
Just as people feel better when they are sure of what it is they are trying to achieve (clarity of purpose), so people also feel better when they are confident there is a good plan in place.
Having a definite goal is good.
Having a goal, together with a good, solid plan, is even better.
Planning is the art of making-ready before an event.
People who have a purpose and a plan, are obviously in a better psychological position than a person without a purpose or a plan.
Just ask yourself the difference: What are the emotional consequences for a person's peace of mind if they know, deep down, that they don't have a goal or a plan for the future?
They would tend to feel:
Low levels of motivation.
Low levels of enthusiasm.
A little lost and lacking in direction.
Lethargic.
Then imagine that, for whatever reason, the person makes a decision to run the London marathon next year. They have never been a runner before, but they saw the London Marathon on TV and got inspired to enter. They down-loaded a training plan and a diet plan and found two friends who promised they would join in and they would all do it together.
Now, what changes - psychological, emotional and behavioural - would you likely notice in this person, over the coming weeks and months?
The changes you are likely to notice are: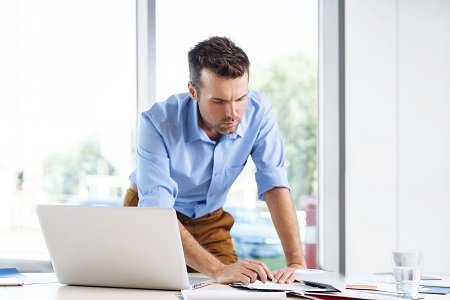 A keen sense of purpose.
Higher levels of motivation.
Higher levels of enthusiasm
A sense of team spirit with the others.
A sense of excitement.
A sense of structure and discipline.
A sense that some things are not allowed and somethings are priorities.
A greater sense of happiness.
Planning is the art of making ready before the event.
If you want to feel better today, then making definite plans for a better future is one of the best things you can do.
Blogs by Email
Do you want to receive an email whenever we post a new blog? The blogs contain article 5-10 minutes long - ideal for reading during your coffee break!
Further Reading in Time Management