Self-Control
Self-Control
Self-control is the art of consciously directing your thoughts, your language and your actions in a purposeful way, in order to achieve the goal you have set for yourself.
A lack of self-control is the opposite approach. A lack of self-control means that a person does not direct their thoughts, language nor their actions, but instead acts on the whim of the moment. This has the effect of an uncontrolled mind, full of fearful imaginings, uncontrolled anger and anxieties. A person with a lack of self-control would repeat their bad habits every day. They would have bad speech habits, bad dietary habits and probably bad health habits.
A person who lacked self-control would be in a mess.
Self-control is vital to your success; because your success is dependent on two things: everything you do, and everything you say.
Some people fail because they don't control what they say, (they blurt-out things without thinking). They don't control what they do, (they repeat the same bad habits, every day).
Do you know anyone who tends to say things without thinking it through? How does their uncontrolled language affect other people?
Do you know anyone who has bad habits, over which they exercise NO control? What are the effects of their uncontrolled bad habits, on the results they are able to obtain?
These people too, lack self-control.
Your success demands that you develop self-control.
A person's chances of success, are increased infinitely whenever they develop enough self-control, to master themselves.
Master yourself.
You need to master yourself before you can master a situation.
How can you master yourself?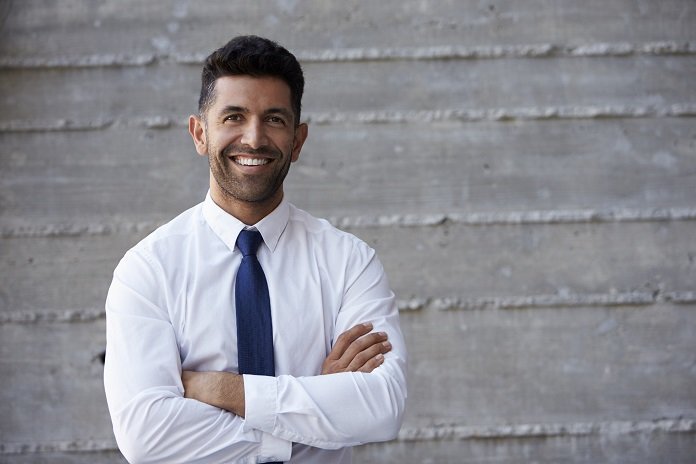 First realise that your mind is made up of two components. Your rational conscious mind and your emotional, subconscious mind.
Your rational conscious mind is your intellect, your intelligence, your will, your conscious self.
Your emotional subconscious mind is your mood, your feelings, your urges, your basic instincts.
In every person, the two parts are present. And sometimes they are at war with each other.
For instance, have you ever experienced knowing logically that you should do something (logical mind), but you don't feel like doing it (emotional mood)?
Do you ever experience knowing that you should NOT do something, like eat a cake, but the other half of your brain really wants to eat the cake?
This is the battle of the mind verses the mood.
Mind Over Mood
The rule to always remember is Mind Over Mood.
Whenever there is a struggle between what the mind says, and what the mood feels, then go with what your mind says.
Subordinate your mood to your mind.
Don't let your mood dominate your mind.
Make your mind dominate your mood.
Don't be a moody individual. Moody people are a pain.
Instead of being a moody person, be a MINDFUL person.
Think it through rationally and then act on what your reason tells you.
Do the rationally right thing, even if you are not in the mood.
How to develop self-control.
Think to yourself: I will act according to my mind, not my mood.
Memorise this sentence and repeat it to yourself every hour:
"I will act according to my mind, not my mood."
Mind over mood, Mind over mood.
I won't be a moody individual.
I will be a mindful individual.
Mind over mood.
Your chances of success will increase whenever you choose to develop self-control, sufficient to bring your speech and your habits under mindful control.
Mind over mood.
Blogs by Email
Do you want to receive an email whenever we post a new blog? The blogs contain article 5-10 minutes long - ideal for reading during your coffee break!
Further Reading in Personal Effectiveness