Planning and Preparation
Planning and Preparation
What one change in your personal habits would make the biggest improvement in your personal effectiveness?
Answer: Better planning and preparation.
How did I know that? Because it is true for everyone!
Everyone would benefit if they only spent a little more time doing some extra planning and preparation for the future. Isn't that right?
Putting the same point another way: There are many people who walk into situations ill prepared; not ready. They are not ready to answer the questions, they are not ready to take the exam, and they are ill prepared to make the speech, or make the sale. They don't know enough, or if they do know it, they don't know it as well as they should know it. Why not?
Is it because they aren't clever enough? No.
Is it because they lack the innate ability? No.
Is it because they are too young or too old? No.
It is because they did not spend enough time planning and preparing in advance of the event.
Planning and Preparing
Planning may be defined as a thought process put into writing.
Planning is the art of mentally analysing a problem and breaking it up into its constituent parts; then mastering each part and putting the parts back in the right order.
Planning is vital to your success. Planning should be in writing.
Preparing is the art of making yourself ready, by practising skills and putting everything in the correct place so that you will know exactly where to find it when you need it.
Practice, Preparation and Planning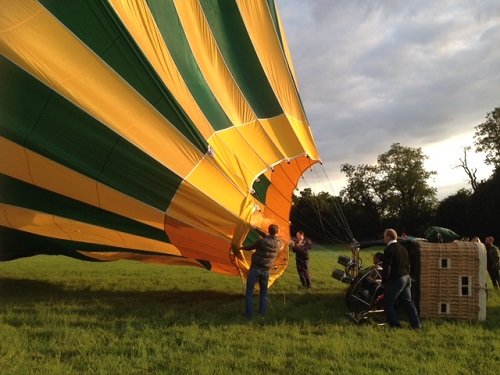 People who are known for their preparation include brain surgeons and astronauts.
NASA astronauts are probably the most prepared humans ever. They must be prepared to train for a decade before they are allowed to pilot a space ship. So when the Apollo 13 suffered an explosion, the crew could still function sufficiently well and get home alive.
Brain surgeons. Would you agree that most brain surgeons are well prepared? Nobody wakes up in the morning and says to himself, "Today, I think I'll try brain surgery".
Would you like to be his first patient? No? Why not? Because the guy is not prepared. He isn't ready. They don't allow you to do brain surgery after a weekend course.
The greater the challenge that faces you, the more you need to commit to the disciplines of preparation and practice.
Prep your speech.
Prep your exam.
Prep your performance.
Prep your technique.
Practice your methods.
Practice your skills.
Practice the basics.
Make your performance so well prepared and practised, that when it comes to the actual day of the event, it seems as if you had a natural talent.
People will say, "Its okay for her. It's easy for her. Look how talented she is. She was obviously born with a god-given gift."
You will chuckle and think, "Funny how the more I practice and prepare, the more God gives me gifts."
Don't allow yourself to suffer any longer.
Commit yourself to the disciplines of greater planning and preparation and you will soon reap the rewards.
Thank you.
Blogs by Email
Do you want to receive an email whenever we post a new blog? The blogs contain article 5-10 minutes long - ideal for reading during your coffee break!
Further Reading in Personal Effectiveness