Learn From Failure
Learn From Failure
It is true that most successes are preceded by large amounts of failure. Therefore, in order to succeed, you must be prepared to put up with a large number of failed attempts.
The reason for that is simple; most worthwhile goals are difficult assignments. Since nobody is born with innate knowledge then, in order to succeed, you must first learn the lessons from your earlier mistakes.
When you were born, you couldn't walk nor talk, you had to learn. Both walking and talking are very difficult assignments, yet, by the age of three, almost all babies are competent walkers and talkers. Most babies go from level-zero to high-competence-level in only three years. But they make many, many failed attempts along the way. They fall on their faces, literally, many times before they are able to walk, run and climb stairs.
When learning to speak, children say the most wonderfully "wrong" things. I remember, when my daughter was only three, I asked her, "Samantha, can you tell me where you live?" She looked at me and said, "Here, Silly!"
Children learn rapidly by attempting, failing, modifying their behaviour, and trying again. Over and over. Learning by incremental steps, continually improving and re-testing their skills, failing, learning the lesson, changing their approach, trying again, failing again, learning a bit more, trying again, failing, trying again, failing, trying again, winning!
Kids are relentless, fearless learners. And they learn from their failed attempts.
Then something strange happens.....
When kids become teenagers and then adults, they begin to dread failing.
They become more concerned with looking-cool, in front of their friends. Then, failing in front of friends becomes something to be avoided. This is not helped by the fact that their friends and teachers often ridicule and laugh at the person who fails. They may even record the failure on their phone and post it on social media for the whole world to see what an epic fail they made of their latest attempt.
In addition, failure can be painful and costly. You can hurt yourself by failing. Failing can cost you dearly financially.
So, step by step we retreat away from the concept of failure. We figure that the best way to avoid looking stupid or inept is to not even try. Or to keep repeating what we already know and to resist any change.
Avoiding failure by not even trying, is a common means of committing ultimate failure. And avoiding failure by sticking religiously to outdated methods, and refusing to adapt to new technology, is also a common means of committing ultimate failure.
Win by Losing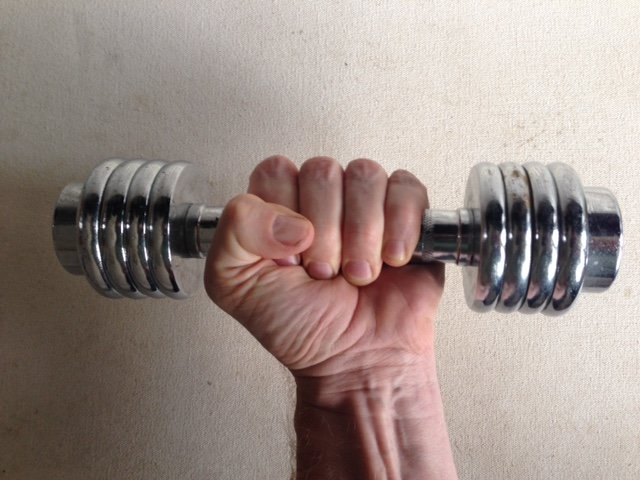 You have to understand that you can only win, by losing enough times, to learn the lessons that can only be learnt by tasting failure.
Train to Fail
Training to failure means; keep adding weight onto the barbell, until you fail. Weight lifters and body builders build strength by a process known as "training to failure".
Champions become champions by continually training to failure. It is training to failure that stimulates an adaptive-response, i.e. an increase in size, strength, endurance and ability.
What would happen if the weight lifter only ever attempted weights that he knew he could already easily lift? Would he make progress if he only lifted easy reps? Absolutely not.
In order to win you must accept the challenge of training to failure
Become like a child again and be prepared to learn super-fast.
Failure is an integral prerequisite to success.
Accept that progress is sometimes preceded by pain.
Failure. Suck it up.
Do You Have the Winner's Edge? Quiz
Find out if you have what it takes to be winner with our fun quiz.
Blogs by Email
Do you want to receive an email whenever we post a new blog? The blogs contain article 5-10 minutes long - ideal for reading during your coffee break!
Further Reading in Personal Development