How to Get the Best From Lockdown
How to get the best from Lockdown.
The situation varies from day to day, but your mission remains unchanged.
Your mission in life is to get the best from ANY situation.
It important to note that whenever you enter a situation, what you do or say, will have one of three outcomes.
Your actions may:
Improve the situation.
Fail to improve the situation.
Make the situation worse.
It is important to note that:
Nobody will want to pay you for failing to improve the situation.
People will dislike you if you keep making the situation worse.
Everyone will love you if your actions improve the situation.
How can you ensure that you always improve upon the current situation?
Look at the diagram below and you will see how things work.
Your current results are being affected by your current actions.
Your actions are being affected by your knowledge and by how you feel.
Your feelings are a product of your thoughts, beliefs and attitudes.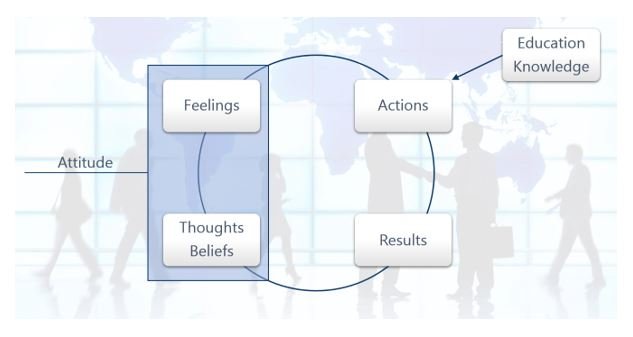 From the above diagram we can derive the following principles, in order to get the best from any situation:
Gain all the knowledge you can, that is relevant to the current situation. Educate yourself. Get the facts.
Act only on the basis of factual knowledge.
Do not take action on mere guesswork, unsupported opinions, or arbitrary theories.
Manage your emotions. Do not allow negative feelings to take control of your actions.
Your feelings are a product of your thinking and your attitude.
So, think positively about what your ideal state would be. Think deeply about how you can use your education and knowledge to build practical action plans, that will deliver your goal.
Keep a positive mental attitude, especially during tough times.
Prepare for Life After COVID-19 Lockdown
Lockdown will not last forever. However, businesses will have suffered economically from lockdown.
Now is the time to start preparing your business for the new-normal, life after lockdown.
FREE Personal Development Webinar
Wouldn't it be wonderful to go back to work in a stronger position than when you left?
Our FREE Personal Development Webinar series will help you do just that.
Each of the eight modules covers a different topic:
How your thoughts affect the result
Reduce fear and replace it with confidence
How to Positively influence others
A five-part formula for success
Prioritisation: How to get the most from every day
Feedback: the breakfast of champions
A Healthy mind and healthy body
How to set and achieve your goals
Don't delay, register now!
We look forward to seeing you soon!
Blogs by Email
Do you want to receive an email whenever we post a new blog? The blogs contain article 5-10 minutes long - ideal for reading during your coffee break!
Further Reading in Personal Effectiveness
Looking for Personal Development Training?
If you're looking to develop your Personal Effectiveness Skills, you may find this Personal Development Training Course beneficial:
Open Training Course Pricing and Availability
Next Open Course Starts in 12 days, Manchester City, places available