Live Online Personal Effectiveness Training Webinar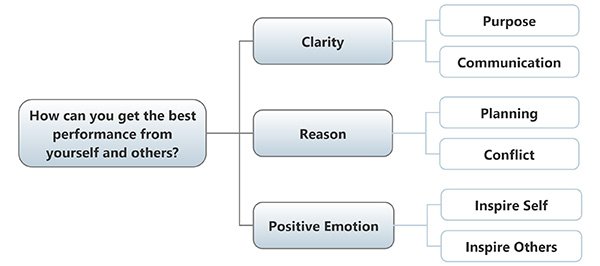 Personal Effectiveness training is important because everyone wants to achieve their goals.
This two-day live, online Personal Effectiveness training provides the detailed knowledge needed to make huge improvements, in a very short time. Professional training saves time, money and effort, by eliminating the need to learn by one's mistakes, ie trial and error learning.
This online Personal Effectiveness course focuses on developing the ten most important personal effectiveness skills: Goal setting, influential communication, planning, prioritisation, decision making, conflict management, self-confidence, self-discipline, positive attitude, inspiring others (leadership).
This course teaches a proven, step-by-step guide to success.
The next live online training session starts in: ➔ Register Now
Customer Reviews
I was very impressed with how the technology worked. The ability to see Chris whilst he was presenting and the interactive drawings were really engaging, particularly compared to the share-screen PowerPoint presentations just with someone talking over them that I have experienced in the past.
Oliver Crampton (via Zoom)
DB Wood
Excellent training course with practical tools and models to apply and use immediately when back in the business. The training was very good; interesting, engaging, entertaining.
Su Summerfield
English Heritage
Course Overview - Online Personal Effectiveness Training
The two days are delivered consecutively via either Zoom or Microsoft Teams. The sessions start at 9am, with breaks at 11am, 1pm and 3pm. We finish at 4.30pm.
Personal effectiveness is a system of interrelated topics/skills which we cover over two days.
Day One. We define personal effectiveness, followed by a self-assessment of your strengths and where you want to improve.
We teach you the importance of goal setting and influential communication.
We demonstrate how to best manage conflict and the value of praise and appreciation.
Day Two. We look at time management techniques. You will learn about planning, prioritisation and decision-making practices.
We explore how to improve your self-confidence and self-discipline, as well as how to inspire others, and the importance of a positive mental attitude (leadership).
After this course people always feel highly motivated, because they recognise they have learned a lot of valuable information which can be put to good use immediately, to the benefit of themselves and others.
If you would like to attend this course, please enrol.
Learning Outcomes:
Master the six skills of highly effective people
Achieve more in less time, with a goal focused mindset
Communicate with more confidence, clarity and persuasion
Handle difficult people with the right amount of assertiveness
Develop superior self-awareness, self-discipline and self-control
Learn the proper use of humour, appreciation and praise
Develop a positive mental attitude that will inspire yourself and others
Details and Pricing - Live Online Personal Effectiveness Training Webinar
The Personal Effectiveness open training course costs only £700 +VAT per delegate.
For this price we provide:
Two full days of quality training via Zoom or Microsoft Teams
12 additional 2-3 via post-course online independent learning
Interactive, digital full-colour course handbook, with written action plan
Training certificate
Access to additional free training material after the course
3 months free telephone coaching: Whilst you are implementing what you have learned, if you need to, you can contact us for support and guidance
Register Now
Ready to join? You can register to attend this course online today.
If you want to know more about this course, or any other Management Training Courses, or their suitability for you or a colleague, call us on +44 (0)20 3856 3037 or make an enquiry online.
Register for an Online Training Session
We offer online training webinars via Zoom and Microsoft Teams, please choose one of the sessions below to start your registration process:
Live Online Dates are currently available with 35% off.
2 full days training (9am - 4.30pm) - only £455+VAT per delegate
(normal price: £700+VAT)

Online bookings, use code WEB35 at stage three.
Date
Platform
Cost
Availability

August

26 - 27 August 2020
Online via Teams

£700 +VAT

September

9 - 10 September 2020
Online via Zoom

£700 +VAT
Online Personal Effectiveness Training FAQs
How do I join a Corporate Coach Group online training session?
Our online training sessions are run either through Zoom or Microsoft Teams.
Both are free-to-use products that work on any device (Android/iPhone/iPad/PC/Laptop).
You will be able to see your trainer, live, as they talk through the training material. The trainer will use a virtual whiteboard to provide engaging and useful material.
Raise your 'virtual hand' to ask a question at any time, live!
Is this course offered face-to-face?
Do you have more details about the content covered in the training?
The live online learning course is our excellent open course, delivered in an online format.
Read all of the course details here.
Is this course offered in-house?
Yes. We will come to you if you want us to present to your team in-house.
We will set-up in your training room and run the programme with version of the course that can be tailored to your specific needs and context. Click here for details.
What is the course training method? Is it interactive?
Yes, the training is highly interactive. We don't use a single method; we vary the style.
Sometimes you are working independently, (for example, when you are scoring your own performance), then later, you will work in pairs.
Then later we will work as a whole class.
There is always plenty of interaction.
There is never any "Death by PowerPoint". So, you won't feel bored, you will feel motivated. From beginning to end, you will be fully engaged and involved.
Our delegates tell us that "the time flew-by", which we take to be a good sign.
Delegates tell us the content is well designed, simple to understand and use.
We have made this course very practical, beneficial and crammed with useful knowledge. We are sure you will find this course interesting, well structured, practical and fun.
What kinds of people attend this Personal Effectiveness course?
People who attend this training usually come from organisations that are experiencing a lot of change.
The delegates who attend this course all want to improve their ability to get the best performance from themselves and others.
Delegates are of all personality types, and you will discover that, although we are all different, we have a lot in common with others.
Related Articles from our Personal Effectiveness Blog
How to Lift My Mood
6 July 2020
Do you feel as optimistic and positive as you would like to be, or are you constantly feeling downhearted about life? Find out what makes your mind tick. Learn how to change how you feel, by giving your brain exposure to the right stimuli.
Continue Reading >