Performance Management Training Availability, Pricing and Course Dates
If you have any questions, please phone us (+44 (0)20 3856 3037) or send us a message.
Live Online Training
Live Online Performance Management Webinar delivered via Zoom or Microsoft Teams
Easy to join - all you need is a laptop or tablet with a Webcam
Learn the same skills as a face-to-face session, but from the comfort of your own home (or office!)
Open Course (Face-to-Face)
£450
+VAT per delegate
(Early Bird Offers Available)
Delivered at venues around the UK
Open Course Timings are: 9am - 4.30pm
If you arrive earlier than 9am, there is coffee / tea waiting for you.
Bespoke Training (In-House or Live Online)
£1,950
+VAT per training day
(International Price Varies)
In-House training has been designed to provide a similar experience to our open courses, however we can tailor the content to fit your specific needs.
We are able to train in your timezone.
All our training includes:
A full day of quality training, delivered by an experienced trainer
6 training hours, plus an additional 2-3 via post-course online independent learning
Full-colour course handbook, with written action plan (electronic or paper copy available)
Training certificate
Access to additional free training material after the course via our post-course portal
3 months free telephone coaching: Whilst you are implementing what you have learned, if you need to, you can contact us for support and guidance
Live Online Performance Management Training Webinar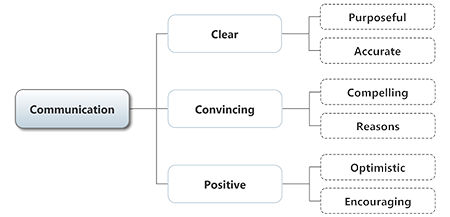 Performance management is one of the key roles of every manager. Performance management means encouraging people who are already performing well, to take their performance to an even higher level. It also means, encouraging under-performers to improve their current poor performance up to the proper standard - this is a particularly difficult message for most managers to communicate well.
Since most people do not like to by criticised, performance management therefore requires excellent communication skills.
Managers need to learn a specific set of skills, based around clear communication, feedback, goal setting, motivation and change management.
This online course teaches you the key communication skills that will result in others agreeing to rectify their errors and improve their performance.
The next live online training session starts in: ➔ Register Now
Contact Us Today
If you want to know more about this course, or any other Management Training Courses, or their suitability for you or a colleague, call us on +44 (0)20 3856 3037 or make an enquiry online.
Customer Reviews
I was very impressed with how the technology worked. The ability to see Chris whilst he was presenting and the interactive drawings were really engaging, particularly compared to the share-screen PowerPoint presentations just with someone talking over them that I have experienced in the past.
Oliver Crampton (via Zoom)
DB Wood
The course content is practical and adaptable to everyday living – not just work! I am sure that the skills I have learnt will come into immediate use and I urge other new managers to take this course. The trainer's presentation was fantastic an... [Read More] Daisy Steel
Doctors.net.uk
Online Performance Management Training Course Overview
This course is delivered via either by Zoom or Microsoft Teams. The session starts at 9am, with breaks at 11am, 1pm and 3pm. We finish at 4.30pm.
The ability to manage the performance of others relies upon: Clarity, goal setting, feedback, motivation, and change management. During the day, we take each one in turn:
Goal setting means, making measurable progress in reasonable time. You will learn how to set clear goals, and how to build plans for their achievement.
Clarity means, accurate language. We show you how to improve the accuracy of your language.
Feedback means, giving an accurate report on the results of a person's latest performance. We discuss what feedback is, why it is important and how to use it. You will learn a specific model that will ensure your feedback is perceived as helpful guidance rather than unfair criticism.
Motivation means, inspiring the person to improve upon good performance and or rectifying errors.
Change means, implementing an evolutionary approach to change; incremental improvements over time. You will learn how to gain their willing cooperation to make changes in their performance and the power of positive motivators.
You will have opportunities to practice your new skills.
After the training you will feel proficient in the skills of performance management, you will feel inspired and will want to use these skills to help yourself and others.
Learning Outcomes:
To correctly manage poor performance issues
Avoid creating negative emotions, keep to the positive emotions
To set and agree clear, specific goals
Criticise performance, without criticising their personality
Get their commitment to a higher standard of performance
Distinguish reasons from excuses
To inspire and motivate others
Register for an Online Training Session
We offer online training webinars via Zoom and Microsoft Teams, please choose one of the sessions below to start your registration process:
1 full day training (9am - 4.30pm) - only £350+VAT per delegate
Date
Platform
Cost
Availability

November

9 November 2020
Online via Teams

£350 +VAT

30 November 2020
Online via Teams

£350 +VAT

January 2021

25 January 2021
Online via Teams

£310 +VAT
Online Performance Management Training FAQs
How do I join a Corporate Coach Group online training session?
Our online training sessions are run either through Zoom or Microsoft Teams.
Both are free-to-use products that work on any device (Android/iPhone/iPad/PC/Laptop).
You will be able to see your trainer, live, as they talk through the training material. The trainer will use a virtual whiteboard to provide engaging and useful material.
Raise your 'virtual hand' to ask a question at any time, live!
Is this course offered face-to-face?
Do you have more details about the content covered in the training?
The live online learning course is our excellent open course, delivered in an online format.
Read all of the course details here.
Is this course offered in-house?
Yes. If you want to present this course to your colleagues in-house, then we are happy to come to you.
We will run the training with a version of the course that has been specifically tailored to meet the needs of your team. Click here for details.
What is the course training method? Is it interactive?
Yes. We have designed the training style to be highly interactive. To keep everyone feeling involved, we vary the training style.
Sometimes you will be working introspectively, (for example, when you are scoring your own performance), then later you will work with another delegate in pairs, (or groups of three).
Then later we will work as a whole class.
There is always a lot of interaction.
There is never any "Death by PowerPoint". So, you won't feel bored, you will feel motivated. From beginning to end, you will be fully engaged and involved.
Our delegates tell us that "the time flew-by", which we take to be a good sign.
Delegates tell us the content is well designed, simple to understand and use.
The training is applied to real-life situations; it is beneficial and packed with useful knowledge. You can be assured that you will find this course, interesting, well structured, practical and fun.
What kinds of people attend this Performance Management course?
The people that attend this course, are likely to come from organisations that are going through a lot of change.
The delegates who attend this course, are all coming because they want to know, How to get the best performance from themselves and others.
The delegates are all different types of personalities, but you will soon discover that although we are all different, we all share a desire to learn and apply new skills.
Related Articles from our Leadership and Management Blog
How to Lead People Through Tough Times
22 September 2020
With all leaders having to face tough decisions in business, you must consistently lead and motivate your team. Discover how to effectively lead your team.
Continue Reading >