What is Continuous Improvement Training?
Continuous improvement training teaches a system that leads to an evolutionary development of every aspect of your organisation, its products, services and methods. Continuous improvement training teaches how to act today to make things better tomorrow.
If we want our current situation to improve, then we must do something to cause it to happen.
The action is not random nor fragmented; it is systematic and purposeful.
Continuous improvement is a system of ideas that results in an evolutionary progression by making innumerable, "baby steps".
It is important because we live in a competitive world. What was good enough last year, (last month) is NOT good enough today. Staying the same = failure, because the surrounding context is always moving. If an organisation does not improve fast enough, it will quickly fall behind the evolutionary curve and become extinct.
To secure our future, we need to embrace continuous improvement.
Customer Reviews
The course content was clear, concise and retained my interest throughout. Have been on numerous courses of similar nature, but this is one of the best. The trainer's presentation was engaging and focused. Good energy!
Lee Middleton
RDB Concepts Ltd
I would recommend the course to my peers. It was entertaining and interesting. Gave examples where you can stop and think how it affects you. Asked lots of rhetorical questions, which is required to make you think. Examples provided will defini... [Read More] Simon Pridding
ASDA
Course Overview - Continuous Improvement Training
We have divided this course into four sections.
Continuous improvement is a state of mind
Many people are only dimly aware of the concept of continuous improvement. Many people have the idea that improvement is a result of government action or decisions made by "the management".
Many people don't feel inclined nor empowered to "start where they stand", and to improve those things that lay within their immediate vicinity.
Continuous improvement is the idea that we are all responsible for "our piece". We can all contribute. If we each took just "one small step" then that would mean a "giant leap" for all of us.
Continuous improvement is an expression of a positive mental attitude.
Continuous improvement is a definite process
The general principle is easy to understand. The practical application of the principle is just as easy.
Continuous improvement is a circular model made up of only five major parts: Purpose, plan, action, feedback change.
Only five words to learn, fully understand and then implement.
Continuous improvement as a set of definite skills
The five basic concepts, Goal, plan, action, feedback, change, each contain a set of definite personal skills, that combine to make your continuous progress inevitable.
We will look at each skill set, and we will understand how to: Define clear goals; Build practical plans; Take priority action; Monitor recent feedback results; Immediately correct what is NOT good; and Systematically improve upon what is already good.
We would like to go, from good to great, and from great to "the best on the planet".
Application of continuous improvement to your own practice
Now we have the concepts, skills and language of continuous improvement, we apply them to our own context. We explain how we could each "add value" to the whole by making small, easy, incremental evolutionary steps forward.
Learning Outcomes:
Continually improve your team's ability to get better results
Create and sustain a progressive culture
Improve your communication; make it more future focused
Improve your ability to solve problems before they can occur
Banish the "If it aint broke, don't fix it" mentality
Improve your invention, innovation and creativity
Harness the power of continuous improvement
Course Details - Continuous Improvement Training
Morning Session
Continuous improvement, what is it?
Continuous improvement is a system of good attitudes, ideas and practices which, when combined and implemented, leads to a constant progression in every aspect of your organisations products, services and methods.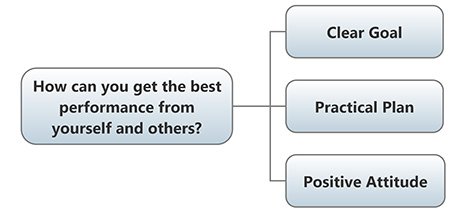 Continuous improvement is evolutionary progression
The principle underpinning continuous improvement is simple: Big things can be seen as the combination of a larger number of small things.
In the natural world, Evolution works by this same principle: Big change is achieved by means of small change.
Continuous improvement is an evolutionary progression, which means it relies, not on making huge, expensive and disruptive changes every once in a while, but rather, making innumerable smaller, easier improvements, practically every day.
We will discuss, what would happen if we all improved a tiny bit, every day?
Why continuous improvement is important
Continuous improvement is important because we live in a competitive world. Everywhere there are people providing alternative products and services that are in direct competition with yours. To live long and prosper, we must keep moving forward.
What if we FAIL to improve, and instead, we just repeated what we are doing now, for five years.
Why failure certainly is an option
Failure is an option, and many organisations do fail. Partly because they become complacent. Many people think they have a winning formula. A set way of doing things, that is THE best way.
But what is best today is second-best tomorrow. Within a year, practically everything we know now will be outdated.
It is important to keep progressing, just to keep up with the current rate of change.
How fast is the world changing in your industry?
Continuous improvement is an expression of personal empowerment
Continuous improvement suggests that everyone in the organisation is empowered to improve the system. Improvement is NOT just the responsibility of "The Management".
Continuous improvement suggests that we can all "start where we stand", and make whatever small improvements are possible within our own sphere of influence.
Right now, name one small step you could make.
Continuous improvement as a series of definite steps
Now we get into the details of continuous improvement. It is based upon five key concepts, Purpose, plan, action, feedback, change.
We will take them one at a time and investigate their inner secrets.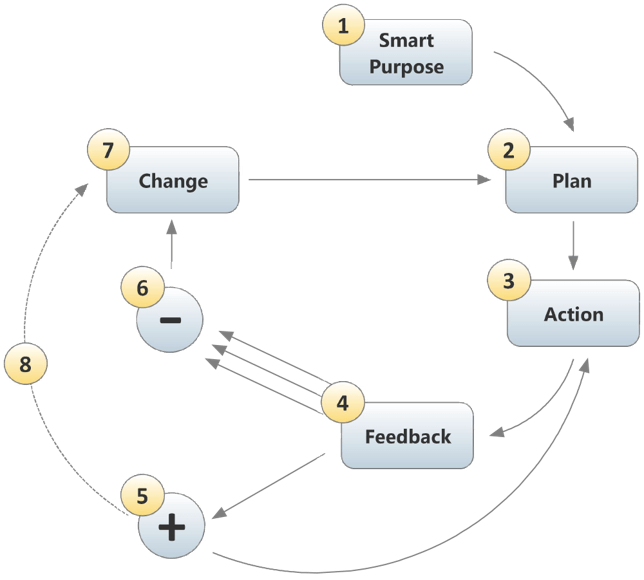 Goal focused v drifter mentality
The first step to making improvements is to have a "goal focused mind".
The alternative is having a "drifter mentality".
What are the long-term consequences of drifting, with no clear goals for a better future?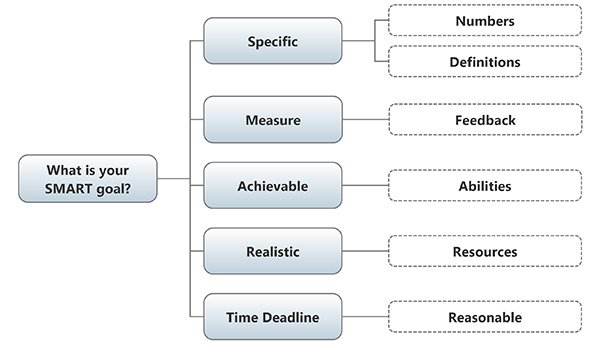 Afternoon Session
A Planned approach to improvement
Continuous improvement is not based upon luck. It is based upon systematic and detailed planning. The alternative to planning is NOT planning, simply REACTING to circumstances as they occur.
Why do you think so many people don't plan ahead?
What are the benefits of having a definite plan, to guide actions?
Priority action
The plan generates many possible actions. Not all of them can be done today. So we prioritise our actions according to their value and logical sequence.
How do you currently prioritise your time?
Could you make any improvements in your current methods?
We will show you how to prioritise more effectively.
Observe the feedback results
Some people say, "No news is good news." They are wrong. No news is NOT good news. No news is NO news.
NO news only means we cannot be sure of what is going on.
Feedback is important information and gathering it is a crucial aspect of your service.
Could we make any improvements in the gathering and interpretation of feedback results?
Correct what is NOT good
The continuous improvement cycle means we need to be willing to look honestly at what we are doing and ask, "what is NOT good?". The ability to be honest with yourself and others, and not to evade problems, omissions, errors and inefficiencies, is important.
Equally we must be willing to bite the bullet and make changes to our current systems, even if we are comfortable with them.
What is there in your current set up, which is deficient, ineffective, old hat, and needs to be updated?
Improve what is already excellent
Continuous improvement is not only about improving what is bad, it is also about improving upon the best you've got.
Let us assume that even if your service is the best in the world, it is NOT perfect, because, nothing is perfect.
We know that we wont ever reach perfection, but the attempt is worth the effort.
What is the best part of your current performance, and how could you make it even better?
Never stop believing
Continuous improvement is NOT like going on a diet. It is not something that we do for a little while and then, when we hit target-weight, we go back to "normal eating".
Continuous improvement is continuous.
It is a way of life; a belief system; a habit pattern; a success formula.
It is easier to do than to NOT do, because failure is harder to deal with than success.
To be successful, keep believing in continuous improvement.
What can we do to make sure this training sticks?
Related Articles from our Change Management Blog
Change Management Models
20 November 2018
Change affects every organisation at some stage and it needs to be handled skilfully in order for it to be successful. We take a look at the four change management models that can be used for effective change in business.
Continue Reading >
FAQs
How do I join a Corporate Coach Group course?
To join a Corporate Coach Course, the first thing to do is simply to decide to come.
The second step is to pick the date, and location that you find the most convenient.
The third step is to follow this link to reserve your seat or phone us on 01452 856091.
Is this course offered in-house?
Yes. If you want us present this course in-house, then we are happy to come to your venue.
We will set-up in your training room and run the programme with version of the course that can be tailored to your specific needs and context. Click here for details.
What are the implications of continuous improvement training?
If your organisation were to invest in training its teams in Continuous improvement, then the practical implications would be: A constant, steady improvement in every aspect of your organisations products, services and systems, with a commensurate improvement in the satisfaction of your clients.
In addition, continuous improvement relies on empowering every member of the team, from the top to the bottom, to be directly involved. That means everyone is important, and everyone is empowered.
The culture of the organisation is improved, and people are happier.
The implications of this training: Happier staff, happier clients, better systems and unending progress.
What makes a good continuous improvement manager?
There are four factors that make a good continuous improvement manager. Attitude. Knowledge. Skills. Persistence.
Attitude, because ultimately, continuous improvement is a state of mind. It is a state of mind that expects things to get better, by making things better. If managers do not believe things can improve, then they won't.
Knowledge, because continuous improvement has a definite structure. It consists of five major parts and three minors, (eight parts all together). If managers do not know the theory, then they won't be able to put it into practice.
Skills because, the theory has to be implemented in practice, and that requires, communication skills, planning, prioritisation, problem solving, information management, motivational skills, change management skills. Skills are important.
Persistence, because continuous improvement means what it says; continuous. Which means, we do it forever. We do it because the world around us keeps turning and changing. We must change with it and improve a little bit, every day.
What is the course training method? Is it interactive?
Yes, the training is highly interactive. We don't use a single method; we vary the style.
Sometimes you are working independently, (for example, when you are doing a self-analysis exercise), then later, you will work in pairs.
Then later, we work together in groups.
There is always plenty of interaction.
So, you will never feel bored, and there is NO death by PowerPoint. From beginning to end, you will be fully engaged and involved.
Many delegates tell us how the time seemed to fly by, (which is always a good sign).
You will see that the course content is well designed, easy to understand and apply in practice.
We have made this course very practical, beneficial and crammed with useful knowledge. We are sure you will find this course interesting, well structured, practical and fun.
How do you identify opportunities for improvement?
What kinds of people attend this Continuous Improvement course?
People who attend this course come from organisations that are experiencing a lot of change.
The other delegates who come to this training, all need to know how to get the best performance from themselves and others.
Although the delegates who attend the course are all different, they all share a common goal, to learn and apply new skills.
In-House Training Course Pricing and Proposal
This course is available from just £1,950 +VAT per day as a bespoke in-house group training course in the UK and worldwide.
It has been designed to provide a similar experience to our open courses, however we can tailor the content to fit your specific needs. In-House Group training costs from just £1,950 +VAT per day (international training price varies). Plus, hotel accommodation for trainer if necessary. (Premier Inn type: not the Hilton!)
This price includes:
Quality training delivered by an experienced trainer
Full days training
Full colour course handbook
Preparation work
Travel costs and time
Written action plan to take away
Access to our post course portal
Access to our on-line leadership and management decision matrix templates and tools
Plus three months FREE telephone coaching to answer any on-going questions
In-House Proposal Document
Download the in-house training proposal document
Contact Us Today
Please call us on +44 (0)20 3856 3037 to discuss your requirements for the in-house training course.
If you want to know more about any other Management Training Courses, or their suitability for you or a colleague, call us on +44 (0)20 3856 3037.