What is Self-Development?
What is Self-development?
Definition of Self-development:
Self-development is the conscious and continuous effort, to improve oneself in all areas; mentally, physically, emotionally, socially and financially.
Self-development starts with developing "the right mind-set", because it is your mindset that determines everything you say and everything you do. Therefore, your mind-set is the primary-cause of the results you are likely to create.
Secondly, self-development includes the development of your practical skills, such as personal communication skills, organisational skills, and building productive relationships.
You live in a society and not on a desert island, therefore, it is imperative that you are able to build successful relationships with others. Therefore, self-development has a strong "social skills" component.
In addition, self-development includes the development of your physical body and its powers, such as physical strength, endurance, health, vitality, energy. Energy is needed to achieve anything; therefore, self-development relates to the development of the physical side of your nature.
The final level of self-development returns to the higher levels of the mind. It means developing mental skills such as memory, music, artistic expression, literature, logic and philosophical reasoning.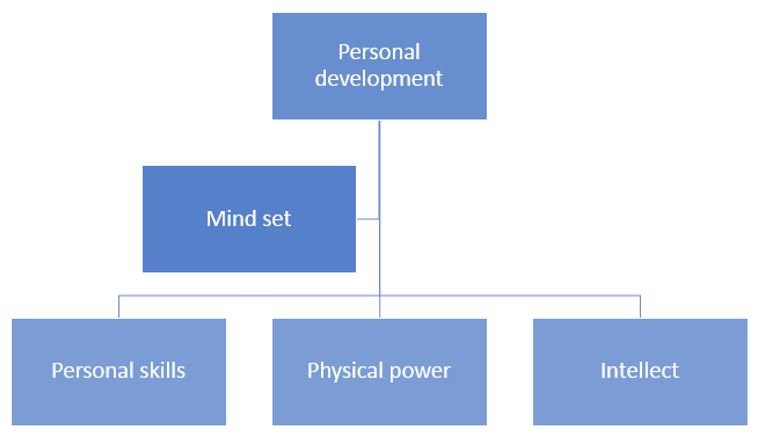 Blogs by Email
Do you want to receive an email whenever we post a new blog? The blogs contain article 5-10 minutes long - ideal for reading during your coffee break!
Further Reading in Personal Development