Training to Help Managers
Training to Help Managers
Your managers may need help to fulfil their role, because they were not originally hired on the strength of their management skills.
They were hired originally for their technical skills and knowledge. But as the months and years passed, the organisation changed and some people left. You needed to find new managers and certain people seemed to fit the bill. They fitted the bill in the sense that they knew the customers, they knew the products, they knew the systems, so it seemed logical to make them the new managers.
But with their new role as Team leader, comes new management and leadership responsibilities. These new managers are not necessarily fully-equipped to deal with these new aspects of their role. They are not fully equipped to lead and manage the various personalities and the organisation of the team. So they need help.
They need help in the form of training. Training in the specific, additional skills and abilities that are needed over and above their technical knowledge. What are the additional skills and abilities needed to be a good manager? Here are nine management must-have abilities and skills:
1. Set goals.
Set a goal and explain it to others, so that everyone understands what is required. If everyone knows what the goal is, then they can start working towards it as a team. If the goal itself is unclear, people will interpret the goal differently and will arrive at different conceptions of what is to be achieved. That will create confused planning, disjointed action and later, conflict. So it is vital that clear goals are given.
2. Formulate practical plans.
Show how the goal will be achieved and communicate the plan, so that everyone knows how they fit into the big picture. That is why training in the art of planning is a key component of management training.
3. Prevent problems.
Predict a potential problem and prevent it from happening in the first place. If you can prevent a problem from even happening, you will never need to perfect crisis management, because you prevented the crisis from happening by proper prevention. Prevention is one of the nine keys to successful management training.
4. Problem-cause-solution thinking.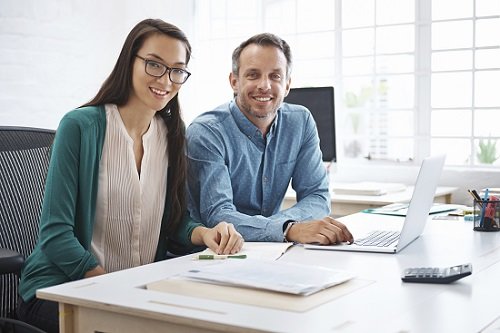 Quickly analyse a problem, discover its causes, and design practical solutions to fix the problem.
Even if you plan ahead, other people will sometimes mess up and will provide you with a ready-made problem. So you need to know how to solve problems quickly. Problem solving and decision making are keys components of management training.
5. Delegate the right task, to the right person, for the right reasons.
Many managers don't delegate properly. They are afraid to delegate for fear of someone doing something wrong, or for fear of not being liked. So many managers try to do it all, and end up overwhelmed by the volume of work. This problem is very common and it can be remedied by training on proper delegation skills.
6. Resolve conflicts.
Conflict is inevitable and needs to be managed in a professional and timely manner. Conflict should not be mismanaged by allowing it to degenerate into an emotional clash of personalities and should be resolved quickly and professionally so as to not let conflict destroy the cooperative spirit in the team.
United we stand, divided, we fall. Training in conflict management is the remedy to many problems.
7. Handle any poor performance issues.
Poor performance - such as lateness or improper communication - needs to be addressed with the minimum fuss and in the minimum time. Performance management needs to be done in such a manner that the poor performance is put back on track. Training in performance management is the answer to many problems.
8. The ability to self-motivate.
The ability to self-motivate, self-inspire, self-control and manage one's own emotions so that the manager becomes a good role model for the rest of the team. Training on self-awareness and self-development is one of the keys to continued progress.
9. The ability to inspire a positive mental attitude.
The ability to inspire a positive mental attitude in the rest of the team in the form of a cooperative future orientated, enthusiastic and happy workforce. Training in developing and sustaining a positive attitude in the team is an important element of management development and leadership training.
If you would like to attend a course that covers the above nine management skills please check out our popular Leadership and Management Course.
Take our Leadership and Management Quiz to discover your strengths and weaknesses.
Blogs by Email
Do you want to receive an email whenever we post a new blog? The blogs contain article 5-10 minutes long - ideal for reading during your coffee break!
Further Reading in Leadership and Management