Learn How to Take Criticism
Learn How to Take Criticism
Everyone needs to learn how to take criticism.
But many people don't like to hear any criticism. There are two reasons why:
Some people just hate to admit they are capable of any error. So they consider it a personal insult when anyone points one out.
Some people make their critical feedback message, sound like an insult.
The way some people word their criticism is such that it is bound to be taken as an insult. So it is important to learn two things.
Admit to ourselves we are capable of error. And not take it as a personal insult when anyone points out an error to us.
Learn to word our criticism of others so that it does not sound like an insult, and it does sound like constructive criticism
Insult or Feedback Message?
"Critical feedback" is important information. It tells us that what we are doing is not working and that we need to change our approach.
But for some people, criticism is a painful experience. So they don't listen to the criticism and they don't accept that they need to change.
Some people cannot take criticism because they mistake all criticism as "a put down" or an insult: ie something to be avoided.
All Champions (like us) distinguish between feedback (which they would welcome) and insults (which they may ignore).
So now, please read the following examples and distinguish insults from feedback. Label each one in your mind: "insult" if you think the statement is merely a put down, or "feedback" if you think it is valuable information.
You are late for the meeting.
You are late for the meeting, that is totally unprofessional.
You're an idiot.
You keep forgetting to phone me. That is the third time in a week.
You have put on 5kg since your last weigh-in. (Assume you are at the doctor's surgery).
You are getting really fat.
You have an attitude problem.
You're a right bitch, sometimes.
You told Mary that thing I told you in confidence.
You are too late for the beginning of the film.
You are lazy.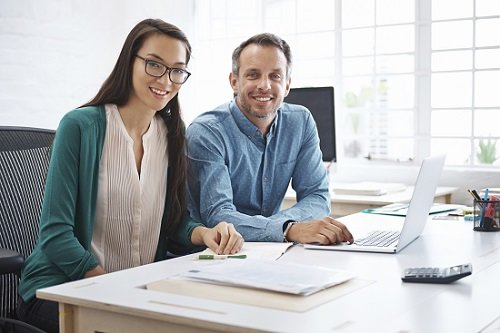 What distinguishes insult messages from feedback messages?
Insult Messages
All insult messages are: Vague, subjective, opinionated, judgemental, emotional. Intended to hurt. Does NOT suggest a specific corrective action. Badly timed.
Feedback Messages
All feedback messages are the exact opposite: Specific, objective, non-opinionated, non-judgemental, non-emotional. Intended to help. Does suggest a specific corrective action. Well timed.
Summary
Remember that you need to give constructive criticism, in the correct way.
Ask other people to give you critical feedback that is:
Well timed.
Specific.
Objective.
Non-judgemental.
Non-emotional.
And it is suggestive of a specific corrective action.
Blogs by Email
Do you want to receive an email whenever we post a new blog? The blogs contain article 5-10 minutes long - ideal for reading during your coffee break!
Further Reading in Conflict Management and Handling Difficult People
Looking for Conflict Management Training?
If you're looking to develop your Conflict Management and Handling Difficult People Skills, you may find this Conflict Management Training Course beneficial:
Open Training Course Pricing and Availability
Next Open Course Starts in 4 days, Online - Teams, places available