How to Master the Art of Sales
How to Master the Art of Sales
If you are in business, then you must be able to "sell" your products and services to people who are either your existing customers or your potential new customers.
EVERY organisation must be, to some degree, a sales organisation. You need to attract new customers or new funding. But how?
It is important to know that, before you can "successfully sell your message" to your customers, they need say "Yes" to each of the following eight questions.
Questions your potential customers will ask about your organisation:
Are you visible to your customers?
Do they want/need your product?
Do they think you are good enough and capable to effectively supply their needs?
Do they think you represent good value for money? (Not necessarily the cheapest)?
Do you make it EASY to buy from you, (or are your processes too complicated)?
Are your sales people, likeable people? (Many people won't do business with those they don't like)?
Does your organisation have a reputation for quality that supports your sales efforts?
Do you have professionally trained sales people who can convince others to make a positive buying decision? Or not?
Go through these questions with a fine tooth comb, and ask yourself, honestly, would your prospective customers, when thinking of your organisation, likely say "Yes", to each of the above questions?
If you get even one negative response, then something needs to be done about it; since even a single "No" response may be enough to sabotage your success.
Remember: Every organisation needs to be "sales savvy".
Sales is a definite process. It has six steps. Master these six steps.
1. Make initial contact.
You need to introduce yourself nicely. Introduce yourself with a smile.
"Have a good hook". A hook is a one line sales message designed to at least, grab the attention of the potential buyer. The hook needs to be something that appeals to the personal interest or personal benefit of the buyer.
You need to decide: how are you going to gain their attention? By what means.
Develop your General Benefit Statement.; within 30 seconds you must give them a valid motive to want to remain talking to you.
If you don't gain their attention within 30 seconds, they may decide to talk to someone else.
Once you have their attention, then move to step 2.
2. Investigation of customers current needs.
This is the most important step in the process. You must find the gap that exists between "what the buyer has now" and "what the buyer wants for the future"
That gap represents both "the customer need" and "your sales opportunity".
3. Present your sales solutions.
ONLY NOW, when you have identified the customer's needs, should you propose your solution.
Show how your product will give them what they want, and will represent excellent value for money.
4. Handle the objections.
You hear the same nine (or fewer) objections, over and over.
Prepare your responses, in advance and move forwards to the request for a positive decision.
5. Ask for a positive decision.
Don't hang back. Ask the closing question.
Gain commitment to either; Trial your product or move to the next stage of your sales process.
6. Confirm and multiply.
Reap the referrals!
Ask him for another name that you might call.
Develop Your Communication Skills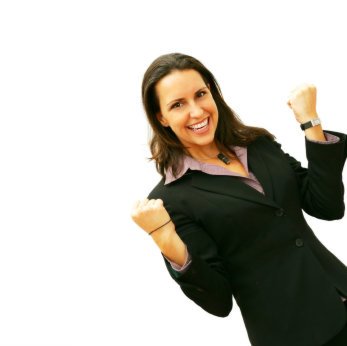 To be good as a sales person, you need to develop your personal communication skills. In a conversation, other people will be making a judgement about you and your company.
They will judge you based upon the evidence of three things:
Everything they see you do.
Everything they hear you say.
How you make them feel.
It is your job to orchestrate your performance so that they:
See you at your best.
Hear you at your best.
Feel a sense of confidence in you.
Common sales mistakes
Be aware of the following common sales mistakes:
The sales person talking about himself for too long.
Acting too familiar - too friendly, too soon.
Making too many jokes.
Becoming the pushy salesman.
Coming across as having a negative attitude.
Or in any way being unprofessional.
Procrastination vs personal initiative
Develop your personal initiative and beat procrastination
Procrastination is the bad habit of putting off what you don't like.
Procrastination is the bad habit of putting off what you should do because you are "not in the mood ".
Procrastination is one of the worst habits you can be afflicted with.
The antidote to procrastination is to develop personal initiative:
"Personal initiative is the ability to do what you know you should do - even if you are not in the mood to do it ".
Blog Email Subscription
Do you want to receive an email whenever we post a new blog?
The blogs contain article 5-10 minutes long - ideal for reading during your coffee break!
If you wish to sign up for this, please click here.
Further Reading in General Development