Customer Service Training Course - One Day
Learn practical tools that you can use in real-life situations.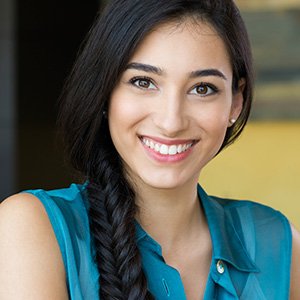 Master the six steps of great Customer Service
Give a friendly greeting and introduction
Accurately analyse your customers' individual needs
Give a professional presentation of your product or service
Agree specific actions
Provide a prompt delivery of your product and service
Win more business by making a request for a referred lead
Learn proven techniques from expert trainers
Learn in a friendly and relaxed atmosphere with people who are facing similar situations as you.
The training course content was relevant to my needs. Was able to apply the examples to my day job. Will help me be clear and define my approach to my project. The trainer's presentation was very engaging. Kept it interesting the whole day. Motivating.
Customer Reviews
Make an Enquiry
X
If you feel you would like to attend but cannot yet commit to a secured booking, you can express your interest here.
Customer Service Training
Good customer service is important, since you need to be able to create a lasting positive impression in the minds of our customers, in order to build your business. First impressions do count. Therefore, your staff need to receive proper, professional training in customer service: analysing customer needs and delivering promptly on any actions.
Customer Service Training - Course Overview
This is a brief overview of the content covered in the one-day course
For a more in-depth course outline click:
Morning -
Give greetings and introduction
Analyse customers' individual needs
Present your product or service
Close to action
Deliver your product or service
Give after sales service and request a referral
Afternoon -
First impressions do count
Your mission is to make your customer's life better
Communication: The proper use of language
How people react emotionally to you and your business
What does the term "professional" mean to you?
Get the best results by being good
The training course content was really superb and engaging; I will use a lot of these concepts in my daily work. The best course I have been on in a very long time. Trainer's presentation: Positive, lively and engaged the whole group. Felt energised throughout the day.
Customer Reviews
In-House Training Course Pricing and Proposal
This course is available from just £1,950 +VAT per day as a bespoke in-house group training course in the UK and worldwide.
It has been designed to provide a similar experience to our open courses, however we can tailor the content to fit your specific needs. In-House Group training costs from just £1,950 +VAT per day (international training price varies). Plus, hotel accommodation for trainer if necessary. (Premier Inn type: not the Hilton!)
This price includes:
Quality training delivered by an experienced trainer
Full days training
Full colour course handbook
Preparation work
Travel costs and time
Written action plan to take away
Access to our post course portal
Access to our on-line leadership and management decision matrix templates and tools
Plus three months FREE telephone coaching to answer any on-going questions
In-House Proposal Document
Download the in-house training proposal document
Contact Us Today
Please call us on +44 (0)20 3856 3037 to discuss your requirements for the in-house training course.
If you want to know more about any other Management Training Courses, or their suitability for you or a colleague, call us on +44 (0)20 3856 3037.
The course content was very relevant for my work and applicable to my job. Lots of tools to use in my role, especially since a promotion from an operational to more strategic post. Trainer's presentation was very vibrant and interactive. Could have possibly left more time for discussion, however I understand why we needed to push on. Gez kept very well to time as a result.
Customer Reviews